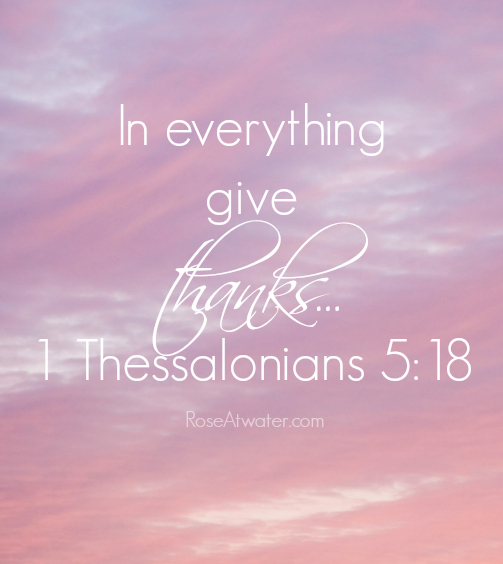 I'm not quite sure why, but I've been sort of feeling "blah" about blogging lately.
I've sat down to write post after post only getting a few words into it and just quitting.  This is not just true of this site (which is fairly new and I'm still feeling my way around exactly what to write about), but also over at RoseBakes.com where I usually have no trouble writing and writing and writing.
Oh well… here I sit late on Sunday night and if nothing else, determined to write my list of #1000gifts.  Because no matter how I'm feeling, I am thankful for all the amazing gifts God allows me to have on a daily basis and this journey of making a list of 1000 gifts is something I've come to treasure.
If you are new to my posts about #1000Gifts… you can read my first post here. I'm taking the Joy Dare and writing a list of 1000 Gifts for 2013. You can read more about it over here.
Here's my list from this past week, November 11-17.
805.  Free deer meat
806.  An amazing scented candle (a gift from my sister this weekend)
807.  socks to warm my feet
808.  an awesome new purse that I won at an auction (for charity)
809.  An Icee that makes my little boy smile.
810.  A wonderful speech therapist who is such a blessing to me and my son.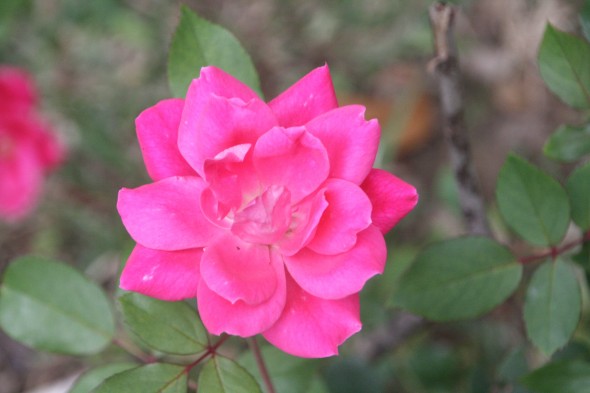 811.  A blooming rose before the bitter cold.
812.  The gift of a rocking chair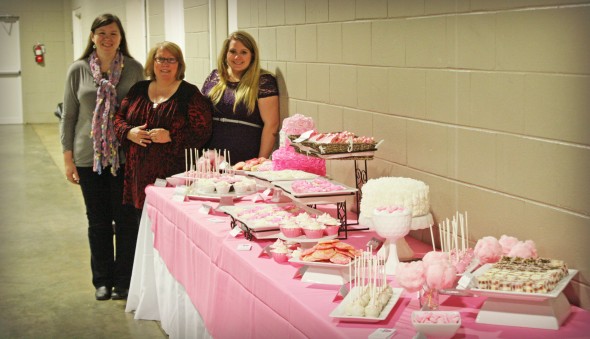 813.  Pulling off a dessert table for 300 with the help of friends and church family.  What a gift to serve with so many wonderful people!
814.  Kittens
815.  Christmas songs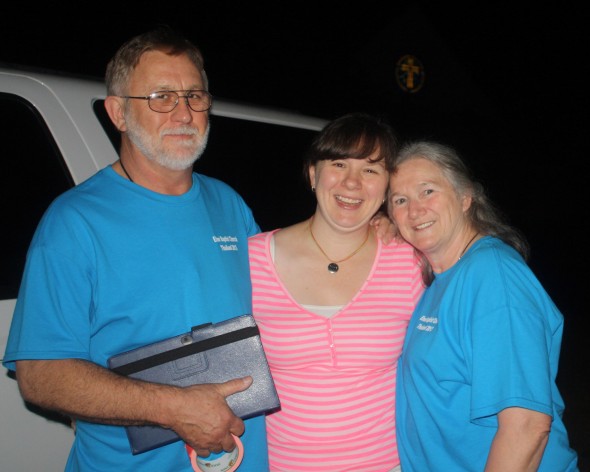 This photo was taken back in the summer (June 2013) … they celebrated 40 years this week!
816.  My parents celebrating 40 years of marriage!
817.  Gatorade (when it's the only thing anybody can keep down as a stomach bug makes it's way through our home)
818.  Canned Soup
819.  Children who can be funny while they're sick… "Mommy – I like the stomach virus because I don't have to do schoolwork or clean up my room."… What.ever.
820.  Bleach
821.  Time to finish a new book… and it was really good!
822.  Tiramisu Cheesecake – one of the best desserts I've ever eaten.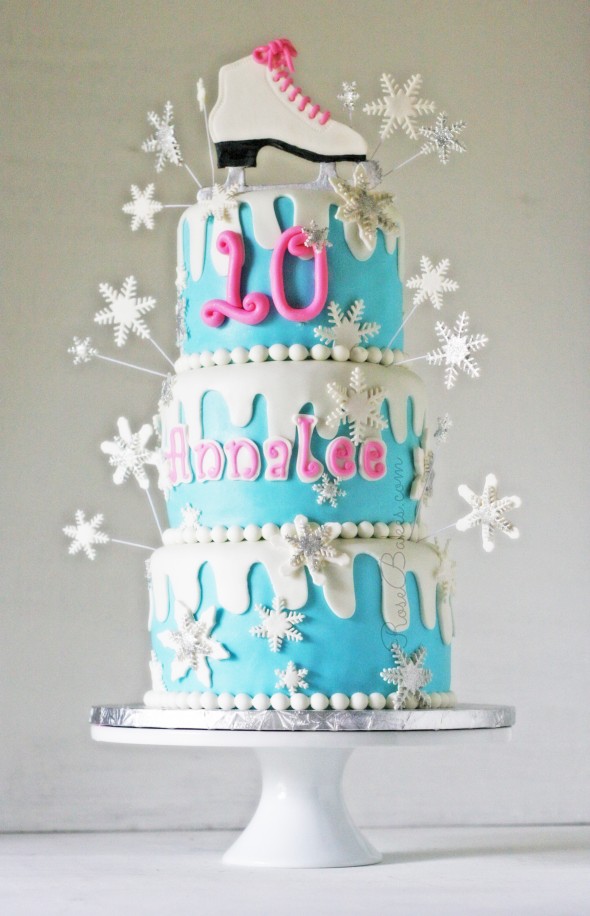 823.  This cake arriving at it's destination… I was sweating bullets over this one because it was really tall and skinny and the trip was nearly 2 hours!!
824.  an old ugly, yet very comfortable couch to sit on.  because at one time it was pretty and new and it's lasted a long, long time.  Maybe one day soon we'll get a new gift 😉
825.  A new keyboard for my laptop (thank you Dell warranty!)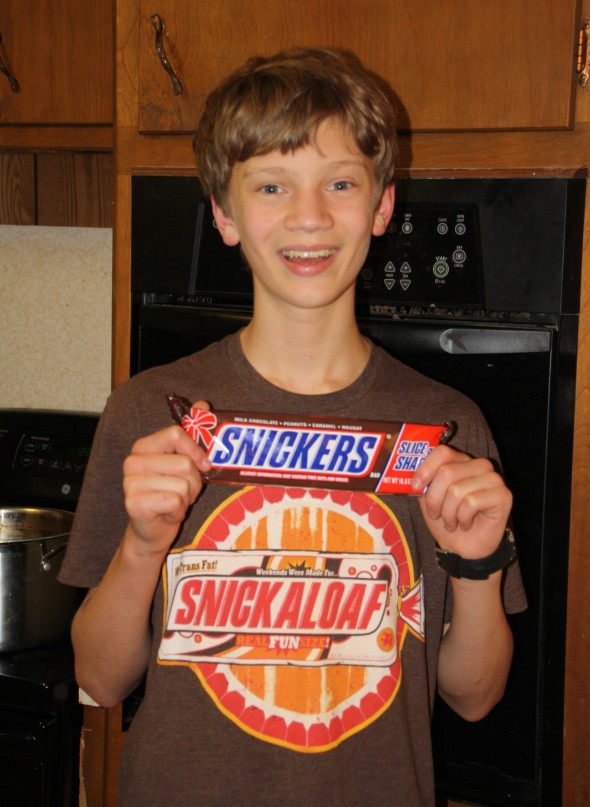 826.  An awesome son who can and will babysit and accept (giant) Snickers Bars or Skittles as payment!
827.  Fresh, hot pizza!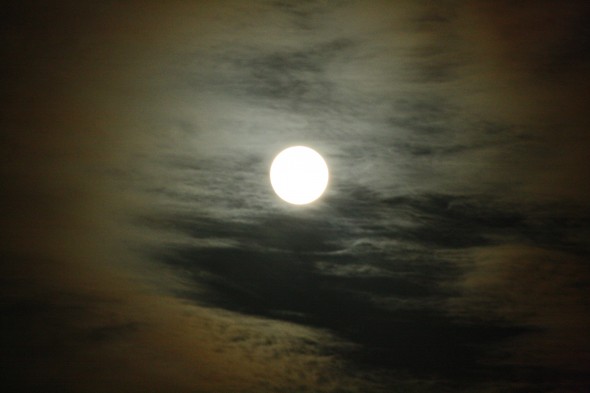 828.  A beautiful full moon…
829.  Febreeze
830.  Finding the perfect Christmas gift
831.  Roller Coasters (I haven't been on one in more than a year… I'm just thankful that they exist because I love them that much!)
832.  Movie night with my hubby!!  <3
833.  Scripture that speaks to me just when I need it.
834.  Old, soft, holey t-shirts.
835.  Tupperware.
836.  Shampoo that leaves my hair smelling good!
That's it for this week… see you next Sunday night 🙂