Fall is my favorite season for so many reasons… I love the cold, I love a fire in the fireplace, a cozy blanket, a good book, burning candles and drinking hot cocoa!
But one thing I don't love about Fall is how so many people get into financial pinches.  With the holidays just around the corner, it's so easy to overspend on food, gifts, travel, etc. when you're not prepared or don't have a budget!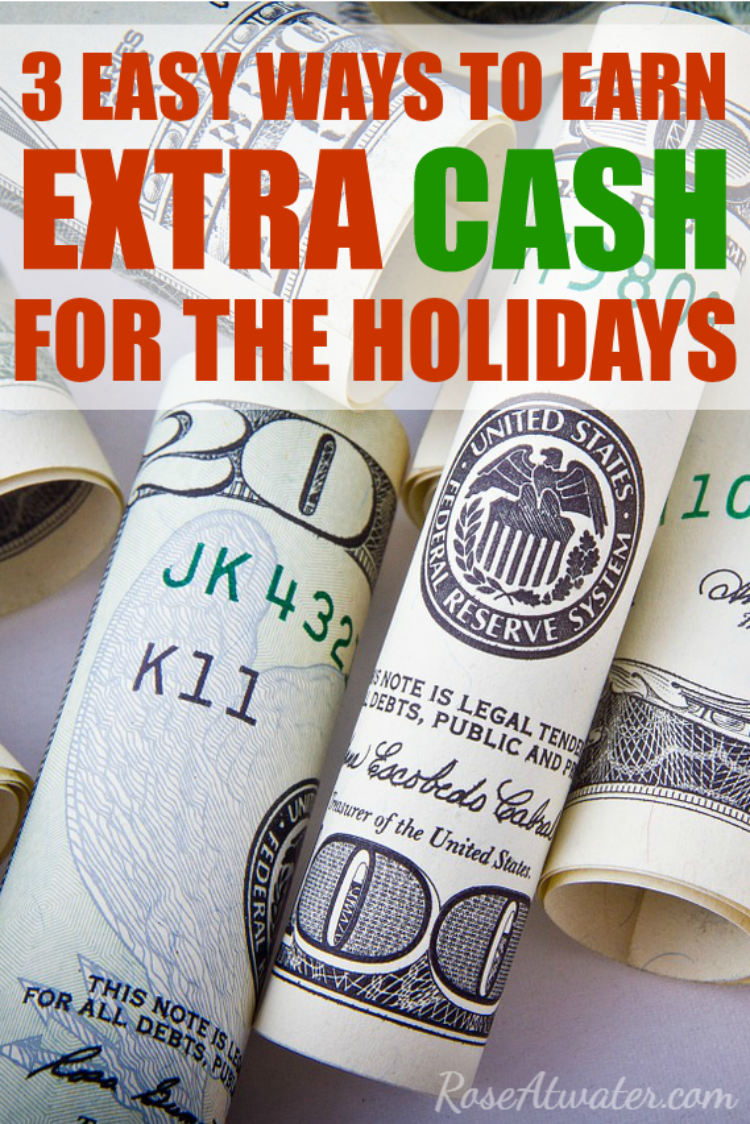 If this might be you, I thought today I'd share 3 Easy Ways to Earn Extra Cash for the Holidays!  The silver lining?  You won't even have to leave the house 🙂
Here are the ideas I have for stretching your budget a little more…
1.  Earn Cash Back Shopping Online.   I have no idea how long I've been using cash back programs online, but over the years I've earned hundreds, if not thousands of dollars from a few different programs.   Here's how these programs work:  each different site works with online stores to offer you a percentage – generally somewhere between 3-15% of your total purchase – back as a rebate.  I know that doesn't sound like a lot, but over time (especially if you shop online a lot), it will really add up!    Here are my favorites:
2.  Earn Cash Back Searching Online.  I just shared the details here on Friday, but back when I had a frugal/couponing blog, I talked about Swagbucks all the time.  I've been a huge fan since Swagbucks became a thing and to this day, I continue to earn free gift cards every month simply by searching online.  I know I've earned more than $2000 of gift cards over the years… and it's fun! Go can go here to learn more.
3.  Earn Cash with Surveys.   I rarely do these anymore, but back when we were struggling financially and every extra penny counted, I took surveys all the time to earn extra money.  The earnings don't add up as quickly as with other means, but if you have the time to do them and there's a gap in your budget, survey taking is definitely worth looking into!  Here are some companies I've worked for in the past:
That's all I've got for ya today – do you have any other ways to earn a little extra cash online this  holiday season?