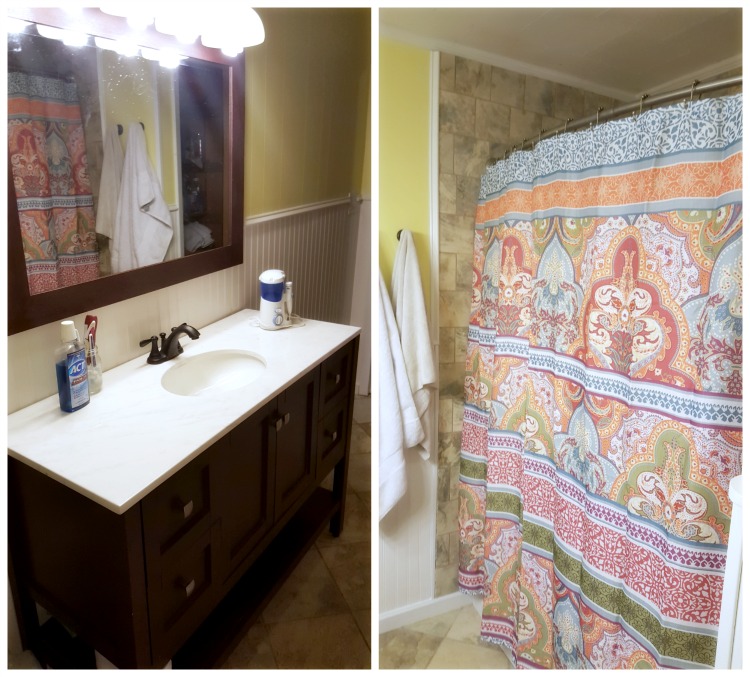 I'm thankful for a new bathroom.  How is that possible?  It's 2am.  It's been a stereotypical Monday… and by that I mean it's been a bad day.  I'm exhausted.  My website was broken for awhile.  I have a headache.  And my kids were whiny all day.
But I am still thankful.   And although it may seem weird, I'm thankful for our bathroom… my husband has worked tirelessly for 2 months to remodel it – to make it pretty and functional and new.  He has given up weekends and evenings and even some sleep to finish this project!  And now it's done… and it's practically new.  At least new to us.  And I'm so very thankful.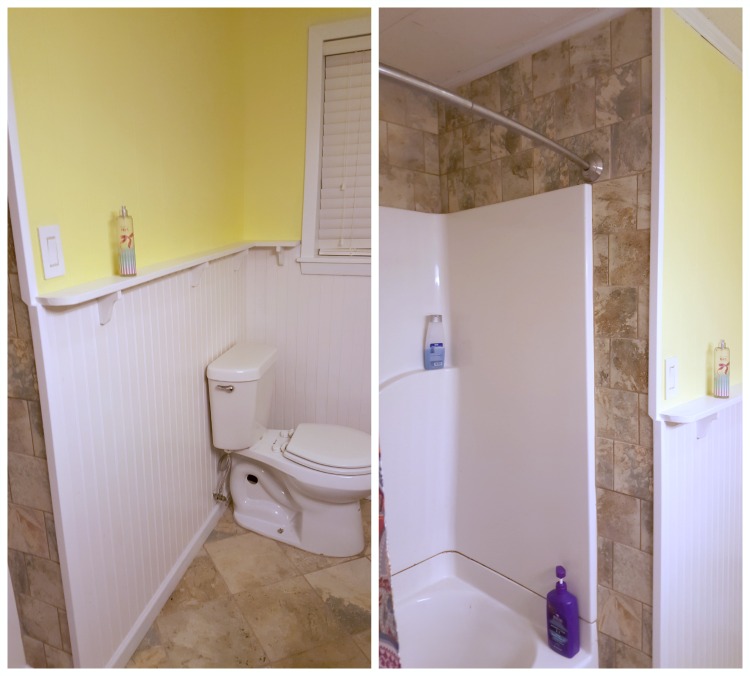 It might be my most favorite room… would it be weird for me to live in there?  Okay, yes it would.  But the room makes me happy… the new tile floors and tile around the shower (we did it ourselves… I LOVE to use the tile saw!), the new pretty yellow and bead board, the new vanity, the little shelf above the toilet and even the new shower curtain (thank you Walmart!).  It all makes me happy!!
We only have this one full bath (and another half bath) and honestly, if you had seen what we had before in here – you'd understand just how gorgeous this room is.  Maybe one day I'll dig out a "before" picture, but for now – the after will have to do!  I'm off to bed!!