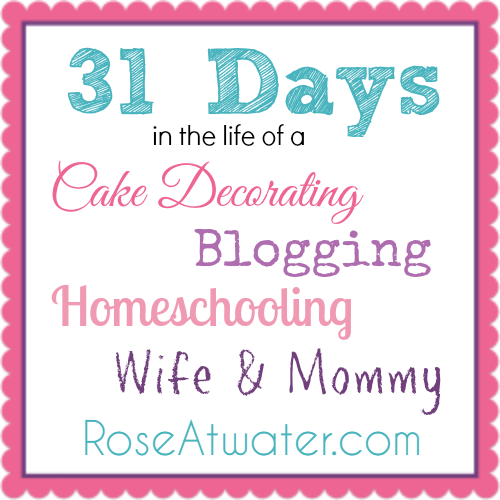 Take note:  I'm writing this post at 10:30pm – not 2:30am.  Whoop-whoop!!
After being awake til nearly 3:30am this morning, I had a horrible headache and could not drag myself up this morning.  When my husband tried to wake me up to tell me he was leaving for band practice, I barely remember talking to him.
An hour later, Joshua came in to ask me if I was going to get ready for Sunday school, and I wanted to wake up and go, but I couldn't.  Besides, in typical teenager form, he waited until 9:50 to try and wake me… Sunday School starts at 10am and it takes 7 minutes to get there.
I'm low maintenance and all that, but out of bed and out the door in 3 minutes?  Not happening.  I
told him to go ahead without me and I'd aim to get to the regular service by 11am.   He impressed me by telling me he had all the other kids ready (the ones who hadn't gone with Richy) and he would take them all with him.   Unlike last week, I also reminded him to be sure and leave me keys to the truck!
So I got up shortly after he left and walked into the kitchen and remembered I needed add the number to the top of the cake (I left it off last night to dry) and then I marked it off of my list.  I love a finished list!!!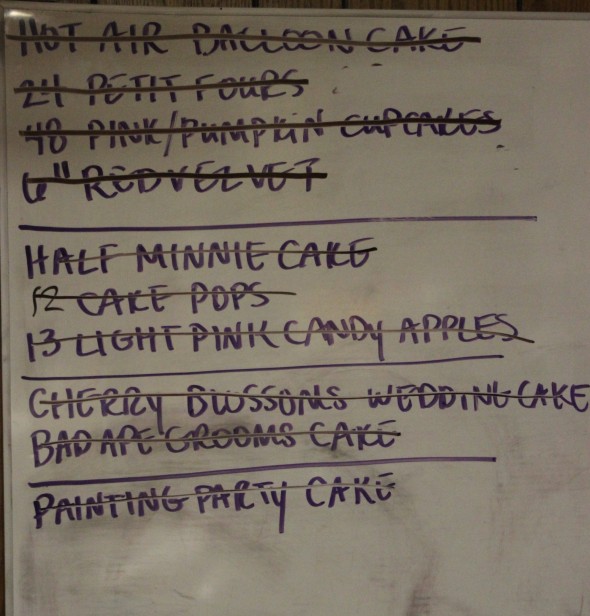 Then I got ready to go.  Even with almost an hour to get ready, I still managed to nearly be late… ya'll I was just so tired.
Anywho – church was awesome, but I had to leave a few minutes before it was over to deliver the very last cake of this crazy week!  When I got home to pick it up, I also realized I had to take pictures (I almost forgot… oops!!) and box it up.
Here's the Painting Party Cake: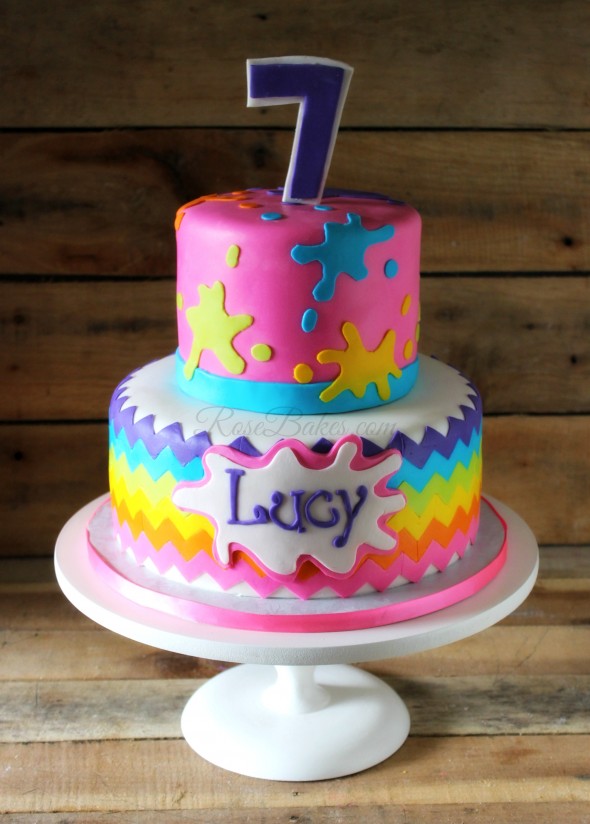 While in our tiny town, I thought I'd snap a picture from the stop light.    We really need it (the stop light) with all the crazy traffic….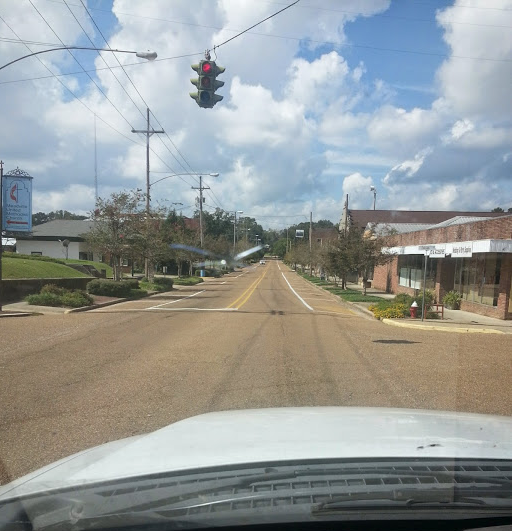 Buhahahahhaaha!  The only time that light is really needed is when school lets out (at least in my opinion) but otherwise, it's SO annoying!  It's on a timer, not triggered by actual traffic, so I had to sit there through a whole cycle and there was not another car at the intersection!
Anywho – I met the customers Dad and gave him the cake, then I ran by the dollar store for some much needed groceries…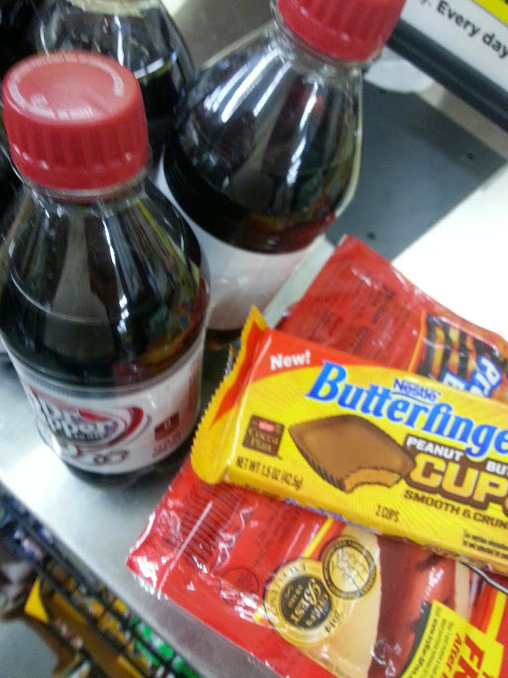 … because we all need Diet Dr. Pepper (for my caffeine fix) and beef hot dogs (for an easy supper) and Butterfinger Cups (because… well, just because), right?  RIGHT?  No?  Okay, so maybe that's just me.
After that quick stop, I came home and got in my comfy yoga pants and a t-shirt and plopped down on the couch and I've been here pretty much all day.
I've played on Facebook, cleared out over 500 emails, replied to all cake inquiries, took a cat nap, watched an excellent nail-biter football game (even though our team lost in the last few seconds) and a Hallmark movie and well… just done nothing.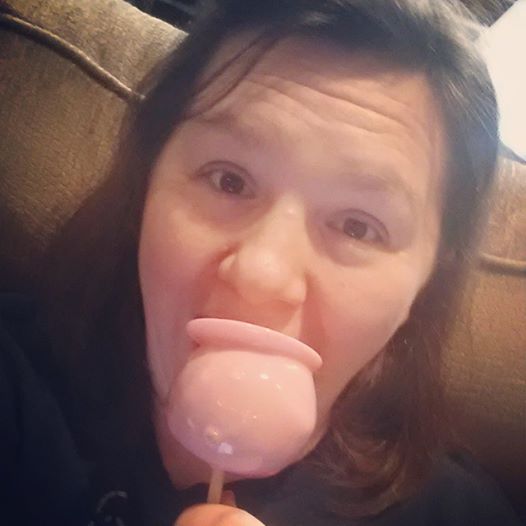 Unless eating a candy apple counts?  Cuz I did.  Eat a candy apple.
Now it's closing in on 11pm and I'm about to shut this thing down and sleep on my husband's lap while he finishes watching Robinhood.  Then he can drag me off to bed!
Here's to hoping I get more sleep this week!!