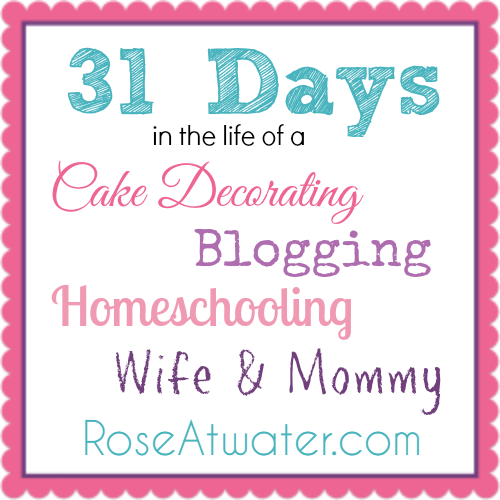 Getting up early is not something we do around here (except yesterday, apparently), so I started my day at 9:20am.  I actually woke up at 8 but dozed off again and then woke up at 9, watched a little Kelly & Michael (my favorite morning show!), and finally after their show intro, got around and got dressed.
The first thing on my to-do list today was to get a backup of my files ordered from Carbonite so I can begin the process of getting my laptop back up and running.  I spent more than an hour on chat with them, but finally… it's on the way!    I cannot emphasize enough how much I looooove Carbonite.  More times than I can count Carbonite has rescued me from broken laptops or failed hard drives or kids with cups of lemonade.   Ugh.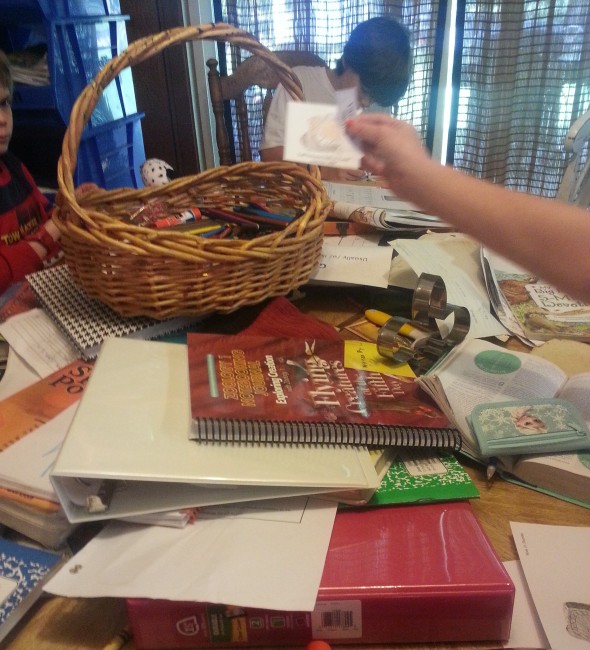 After that (around 10:30am) we finally started school.  Since we didn't do any school yesterday, I was trying to double up a little bit so we could stay on track.  For the most part, I'm happy with what we accomplished, although we didn't manage to do a full two days worth of every subject.
PS – does anybody else's table look like that during school?  I have four kids that sit at the table and do school and no matter how hard we try – staying organized is impossible (the oldest child has his own desk/work space and the youngest is 3 – not in school yet).
They kids are often working on different subjects using different books and notebooks and other things (crayons, scissors, glue, etc.).  At the end of each day, it takes half an hour to stack it all up and put it int their bins.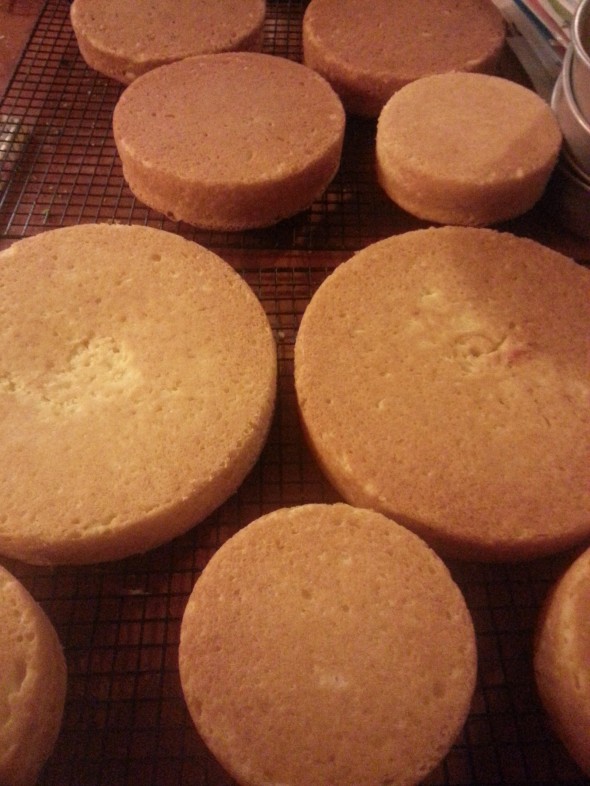 Next up – it was time to bake  I want to say we started around 3pm, but I'm not 100% sure.  I do know that we baked and baked and baked some more.  Since all of my orders go out on Friday and Saturday, I usually do all of my baking on Thursday.
If you follow me on Instagram or Facebook (my Rose Bakes page), you've probably seen snaps of my white board before.   I use it for homeschooling, but I also use it to write out my baking list each week.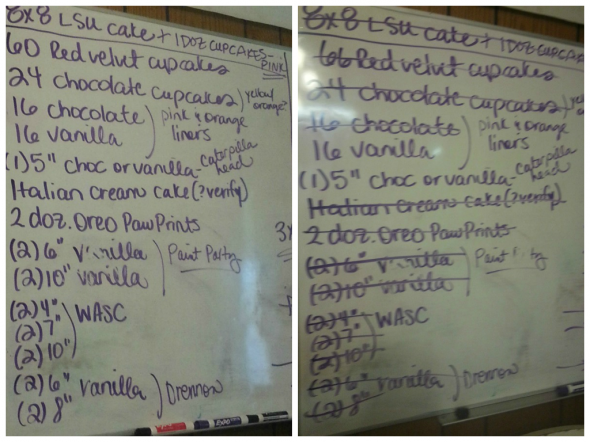 I have a thing about marking things off of a list… it gives me great satisfaction… beginning this morning on the left and as I sit here tonight… almost everything marked off.
I had enough time to finish it all except I ordered orange cupcake liners for an order this week and when they came – they're red.  It says orange on the package even… but they are not orange.  So I've ordered again – a different brand – and praying they come tomorrow so I can bake the last of those 16 vanilla cupcakes and that itty-bitty 5″ cake.
All that baking took me maybe 6ish hours?!  If you're questioning "HOW??", just note that I have two ovens and my daughter Sarah is my baking assistant (she mixes up almost all of my batter) so we were able to hammer it all out pretty efficiently.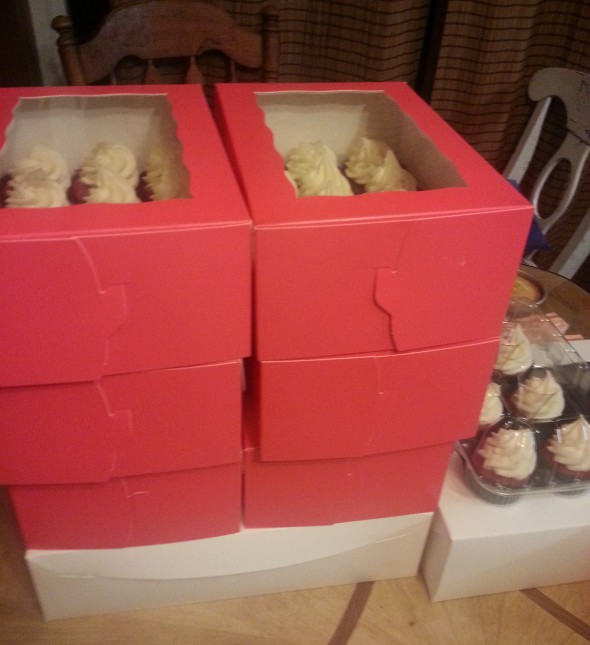 I also got 9.5 dozen red velvet cupcakes frosted and boxed up for tomorrow while my husband was cooking supper (YAY! for a husband who is a willing and amazing cook!!).  I only had orders for 5.5 dozen red velvet but I baked way more than that (it was a miscalculation on my part when deciding how many batches to do) and sold them on Facebook.
Oh and Richy (my husband) also made me two double batches of homemade marshmallow fondant when he came home from work around 6pm.
I'm asked all.the.time. how I do it all.  Well, I don't.  My daughter mixes up about 90% of my cake batter recipes.  My sons' make almost all of my frosting.  And my husband makes all of my fondant.  Cake decorating is definitely a family affair.
Now it's nearly 9:30pm and  I've eaten supper, watched a little of the game with the hubby, written this blog post and updated a few things on RoseBakes.com and Facebook, and I'm headed back to the kitchen.  I plan to fill and crumb coat all of my cakes so they can chill overnight.  I might also go ahead and get to working on decorating one of them – it has to leave here for delivery around 11:30 in the morning!
Update: it's 11:45pm.  All of my cakes are filled, frosted and chilling and I've gotten a shower.   I'm going to get some sleep and hopefully get up early and get to work!
And that's my day… day 2 of this 31 day challenge.