With the start of a new year, I've decided I need to be more intentional.  As I've thought things over for the past week or so, I've written down a plan to form 5 New Healthy Habits for 2017. Not goals to achieve or resolutions to conquer, but habits that I hope will last a lifetime.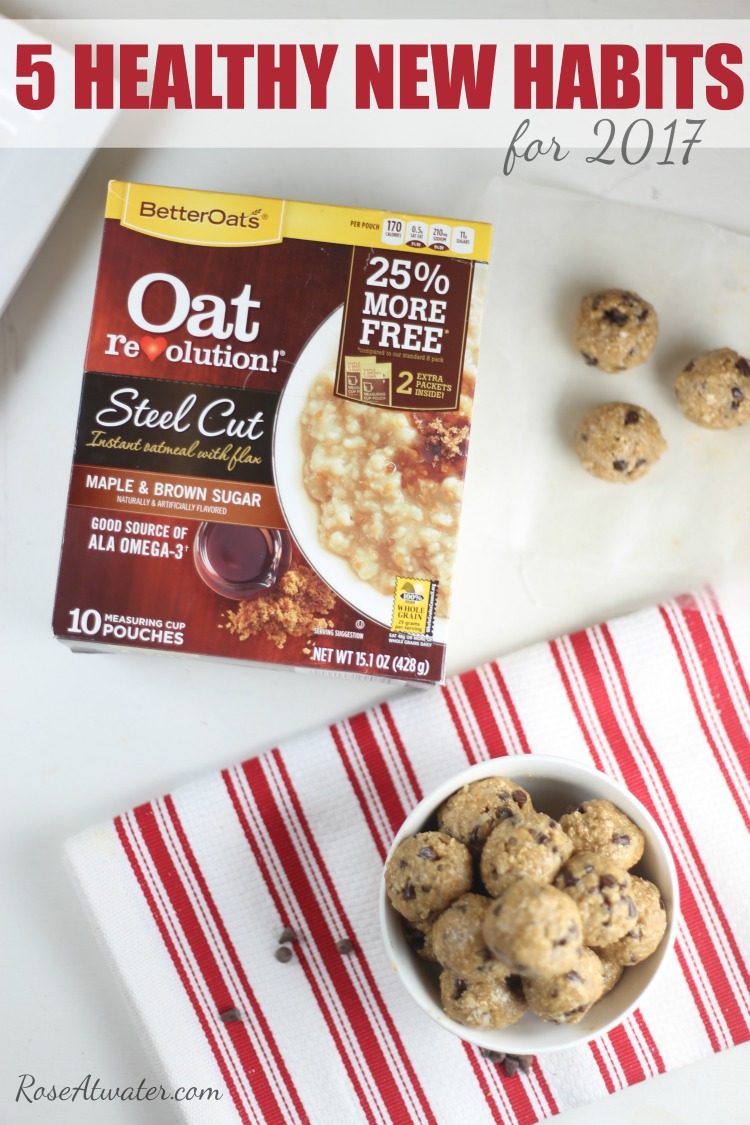 There's still room for goals in my life – I love goals and will be sharing some new ones soon, but these five things aren't something I want to achieve and move onto the next thing… I want them to stick.  For good.
I hope by spelling them out here and tracking them in my planner (I have specific pages set up for habit tracking) – I'll truly begin to make these things a part of my daily life without even having to think about them all the time.  They'll just be routine!
5 New Healthy Habits for 2017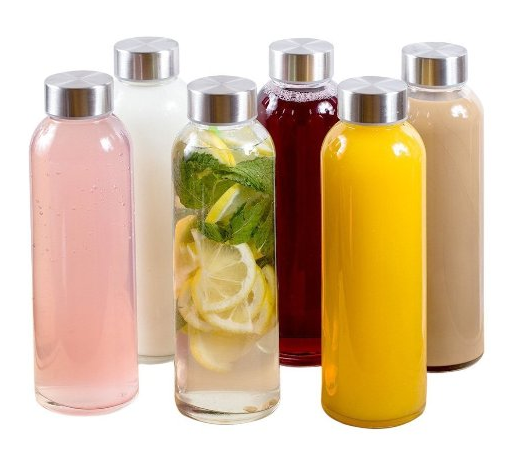 1.  Drink more water.  Ya'll.  I really hate drinking water.  But I'm getting better at drinking it daily and my current goal is to finish off 96 oz. per day.  I know that seems like a random number but I recently bought a set of six 16 oz. glass water bottles.  I'm planning to fill them every night – maybe add some mint or slices of fruit to flavor them, let them chill and finish all six of them the next day.  For someone who rarely drinks straight water, this seemed like a great place to start!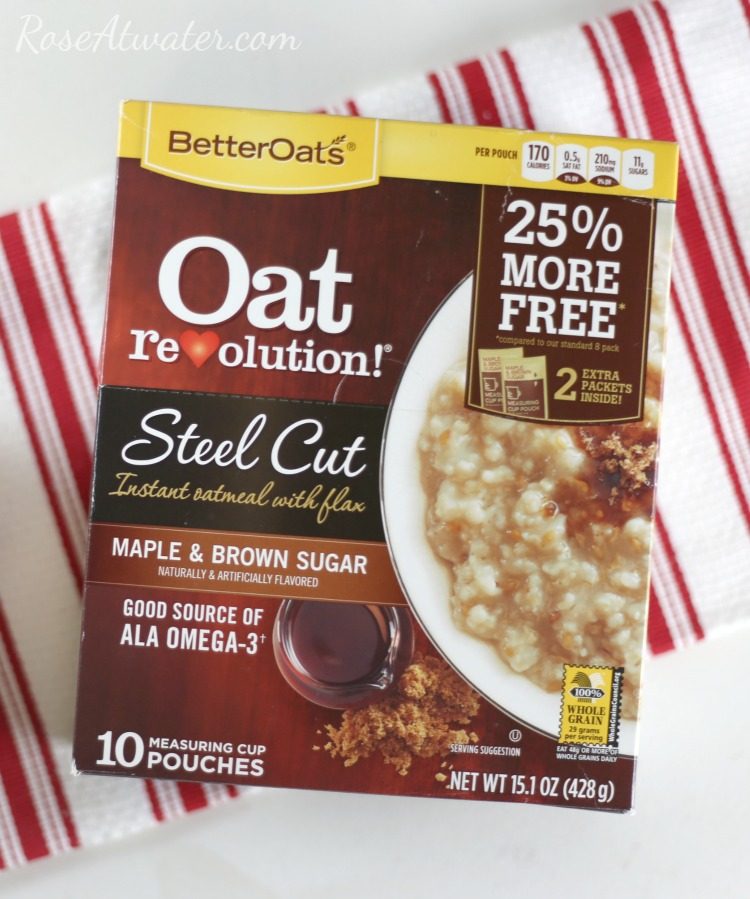 2.  Eat a better breakfast every morning.  I've always heard breakfast is the most important meal of the day so I want to really focus on eating better in the mornings.  More fiber.  More whole grains.  More protein.   One way I'm going to do that is add Better Oats™ Oatmeal to my breakfast rotation.   Post® Better Oats™ contain fiber that prepares your body for the day and keeps you full until lunch. And they have whole grains and nutrients, including protein, fiber, B vitamins and antioxidants.   If you'd like to try Better Oats™, be sure to grab the coupon here first!
3.  Walk at least 4000 steps per day.  Ultimately I plan to work up to 10,000 steps but it's overwhelming for me to shoot that high right off the bat.  I figure if I can get into the habit of walking more as a natural part of my day (starting with 4000 steps a day), I can gradually increase my steps number and become more and more intentional about it.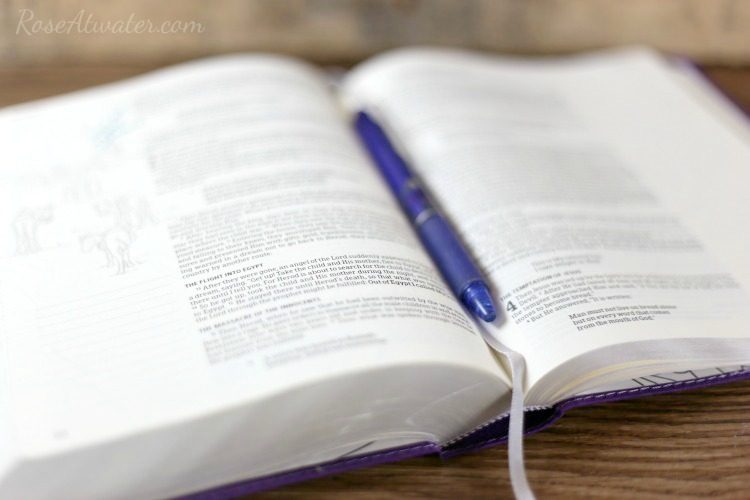 4.  Read my Bible daily.  In my younger years, I used to read my Bible faithfully every day.  As I've gotten older, my life seems to have gotten out of control and I rarely take time to slow down and read the Word as a regular part of my routine.  I do study some, but certainly not daily.  I know this habit would greatly improve my outlook on life, encourage me, and build my faith.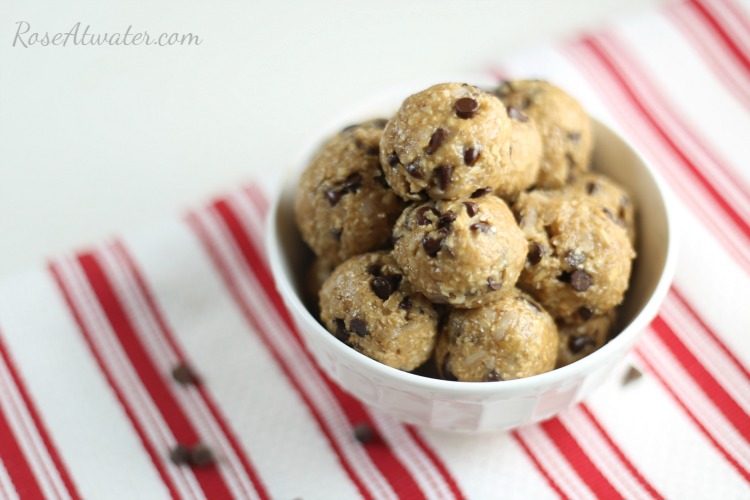 5.  Eat healthier snacks.  Let me be honest here… snacking is my downfall.  I run a cake business and I love all things sweet!!  For 2017, I want to make a habit of choosing healthier snacks.  Instead of cookies, cupcakes or chocolate… I want to reach for fruit, cheese sticks, and more filling snacks like these 6 Ingredient No Bake Chocolate Peanut Butter Energy Bites (recipe below).
Now tell me in the comments…. what new habits are you hoping to form this year?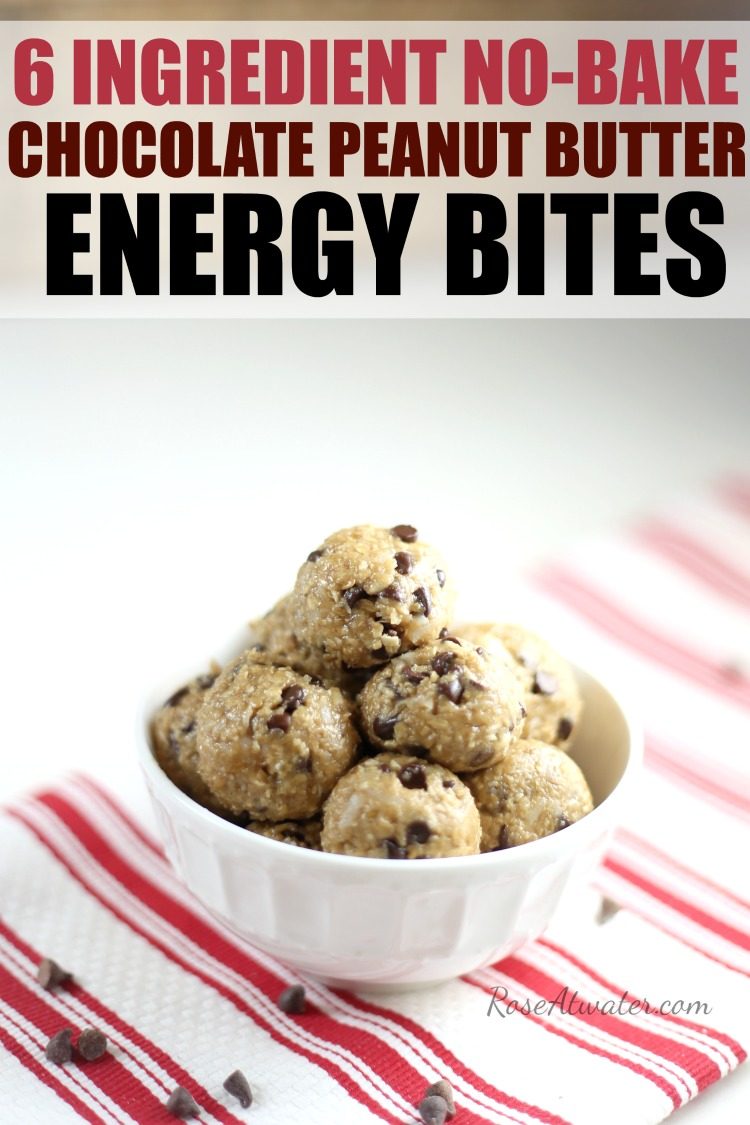 Printable recipe:
 6 Ingredient No Bake Chocolate Peanut Butter Energy Bites
6 Ingredient No-Bake Chocolate Peanut Butter Energy Bites
6 Ingredient No Bake Chocolate Peanut Butter Energy Bites. These energy bites are easy, delicious snacks perfect to grab and go! Recipe at RoseBakes.com.
Ingredients
3 packets of Post® Better Oats™, Maple & Brown Sugar (about 1 cup of oats)
½ cup shredded coconut
½ cup mini chocolate chips
½ cup creamy peanut butter
⅓ cup honey
1½ tsp vanilla
Instructions
Stir all ingredients together in a medium bowl.
Chill dough for 30 minutes.
Roll into 1" balls.
Chill on wax paper for at least one hour before stacking or storing in a bowl.