Okay guys… I failed you yesterday by not finishing the 500 Things Decluttering Challenge on time, but I do have a good reason.  See this: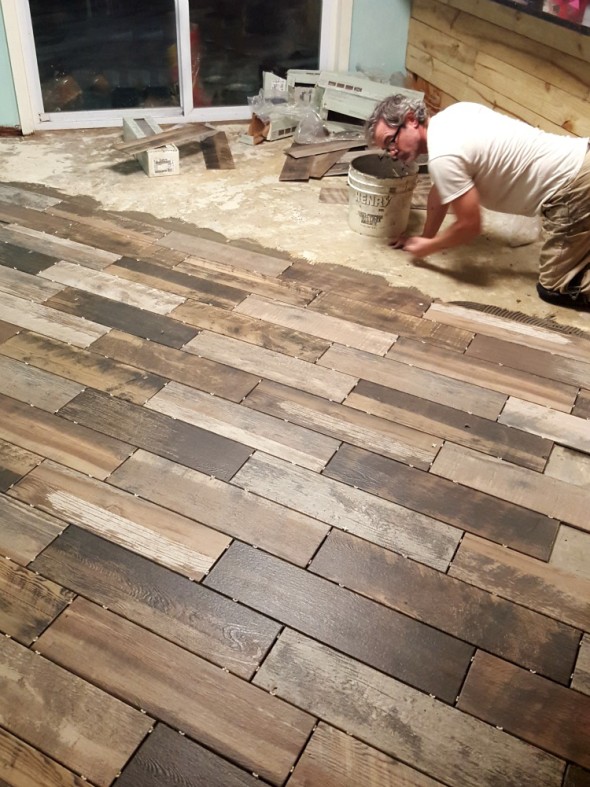 THIS is what my dining room has looked like for 2 days and the assignment for Day 14 was to declutter 25 things from … you guessed it, the dining room.  So, normally the only thing in this room other than our table & chairs is homeschooling materials.
Since those things are all moved into our recently finished front room (see here) and I've actually already hit my goal of 500 things, I decided to go easy on myself and clean out some homeschooling materials.  I easily threw away 25 things (markers without tops, old papers, etc.).  I'm sure I could've gathered more than 25 things but I'm tired (see how my week was here) so I quit at 25.
And to end with a big shebang…. I didn't even take a picture.  Honestly though – it was a Walmart bag full of trash – nothing interesting to see 🙂
I've been so very pleased with this challenge – I'm seriously considering repeating it very, very soon!  I read one blog where they felt like they had a brand new house after all this decluttering.  I'm not quite there… I honestly feel like I sort of got a jump start on cleaning out, but really, I only scratched the surface and I could go so much deeper!
Anywho – I have decided that for February, we're going to repeat a no-spend challenge (like this one we did back in August).
Without any more rambling… here's my final tally:
Day 14:  25 Things Decluttered
Total Items Decluttered So Far: 658 ITEMS!!!!!!!!!!!!!  WHOO-HOO!!