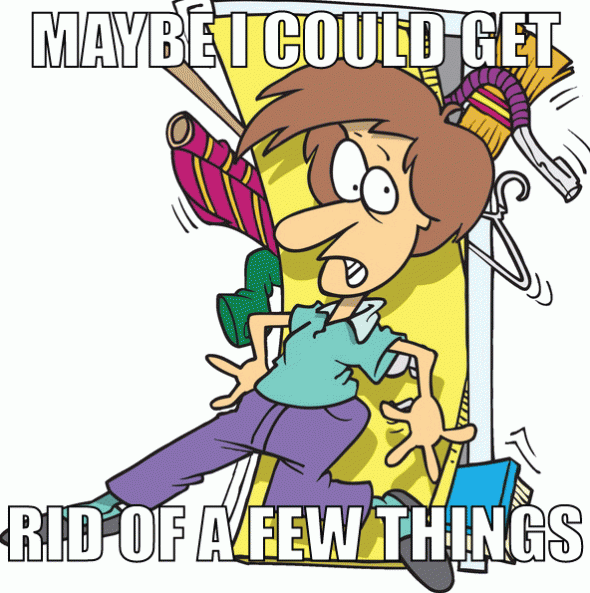 Just dropping in for a minute to tell you that I'm skipping today (Sunday) for the 500 Things Decluttering Challenge.  I was up almost the entire night last night suffering from a gall bladder attack.
I was awake until at least 6am – when finally the pain started to subside some and I was able to doze off and get a few hours sleep.  I skipped church and just spent the entire day resting on a heating pad, taking pain meds and trying to relax.  I did watch the decluttering video for today, but it required getting rid of 50 things from your garage or basement.
We don't have a garage or basement and even if we did – I wouldn't feel like dealing with it today.   She also compared the garage/basement to "storage places" so I may try to get 50 things out of our shed tomorrow if I'm feeling up to it, or I may just make up my mind to get rid of 50 more things from inside the house.    I'm leaning toward the house because I really want to tackle one thing at a time and the shed would be another project all on it's own.  SO – we'll resume with Day 7 of the Decluttering challenge tomorrow (Monday) and I'll let you know for sure what I decided.
I hope you all had a great weekend!!  You can see everything I was up to last week (including 4 cakes!) by clicking over to Rose Bakes!
Night, night,
Rose