Today did not go as planned.  My plan for the day had been to do homeschool, then bake, bake, and bake.  All the cake.
But then I woke up.  My cold/cough had only gotten worse overnight and I'd barely slept.  I decided to call today a "sick" day for school and I headed off to the doctor.  Turns out whatever I have is viral (thank goodness no strep or flu… likely just a nasty cold), but that also meant there wasn't much to be done to treat it.  🙁
I did get some steroids and a nasal spray from the pharmacy, and then I ran by the store.  My brother's birthday was last week and I'd never gotten him a gift so I popped in to grab his birthday present.
His shop is just outside of town so I stopped by there to drop off his gift.  He only opened his business last week and he hasn't gotten it all figured out yet so I ended up staying for a little while to help him do some invoices and answer the phone a bit.
But then I had to get home to start baking.  With two weddings this weekend (each having a wedding & groom's cake), I had a LOT of cakes to get baked.  Thirteen total tiers… 26 layers of cake.  It was A.LOT.
And from 2pm until after midnight – all I did was cake and dishes.
This girl is exhausted.  My feet hurt.  My back hurts.  My head hurts.  And I don't even have a picture for you today.   I sent a picture of my table covered in cakes to my siblings and close friends, but I didn't even save a copy of it.
Oh well.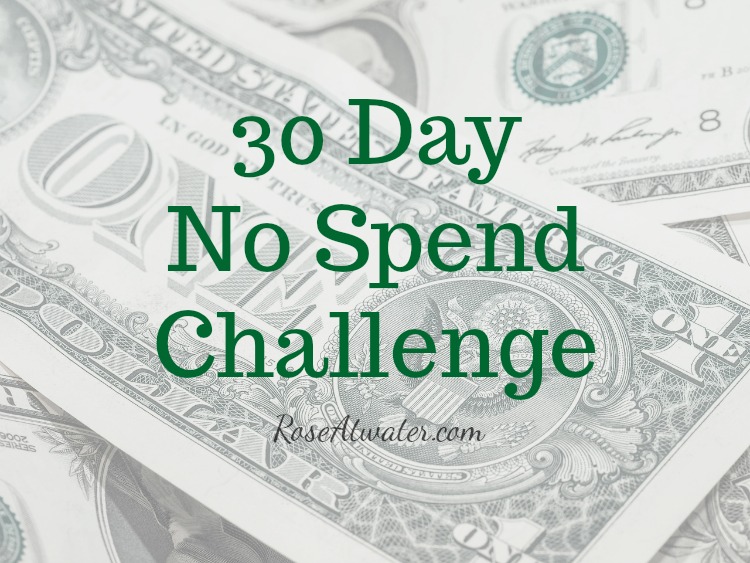 As for no-spend… we didn't spend any moolah today.  Haha!  But we did eat.
Or the kids did anyway.  I didn't eat breakfast since I rolled straight out of the bed and went to the doctor.  I honestly have no idea what the kids ate – probably cereal and/or pop-tarts.
For lunch they had turkey sandwiches, cheese and fruit.   My sis brought me a McDonald's fish sandwich for lunch at Jake's shop while I was there.
Then I made spaghetti for supper.  Well, I made homemade red sauce with ground deer with plans to serve it over spaghetti noodles with a salad.  But then Richy walked in, saw it and said, "Ooooh, CHILI!".  I said,"No… spaghetti sauce."
All I had to do to go from spaghetti to chili was add chili powder and some cumin, so I did that for him. Granted, the chili had chopped mushrooms in it (because they were going bad in the frig and that's why I planned to make spaghetti in the first place).
Besides, that meant I no longer had to cook noodles.  Win!   So while I do love a meal plan, obviously, I also like to keep it flexible 😉
We had a bunch of half-eat bags of tortilla chips and Fritos on the frig so they added those plus cheese and we were set.  If only I'd thought to add beans!  Oh well.
We did use up more meat and tomatoes from the freezer and some of the leftover chips and the mushrooms that were getting soft in the frig.   Mission accomplished for the day.
I realize as I climb in bed tonight that I never actually ate any of the chili.  Or anything else since that fish sandwich at lunch.   I was too busy baking I guess.  I'm too tired to bother with it now. Oh well.
That's all for tonight.