Attention American Girl fans!  Zulily has American Girl dolls, clothes and accessories on sale today, up to 30% off!
My daughter received an American Girl as a gift from our aunt a few years ago and it is one of her most favorite and treasured dolls!    But because the clothes and accessories are expensive, we don't buy them often … or at least until a sale comes along 😉
The last time I shared about American Girl items at Zulily, they were gone within hours.   If this is something you're interested in… hurry and check out the sale now >> American Girl Sale – Up to 30% Off.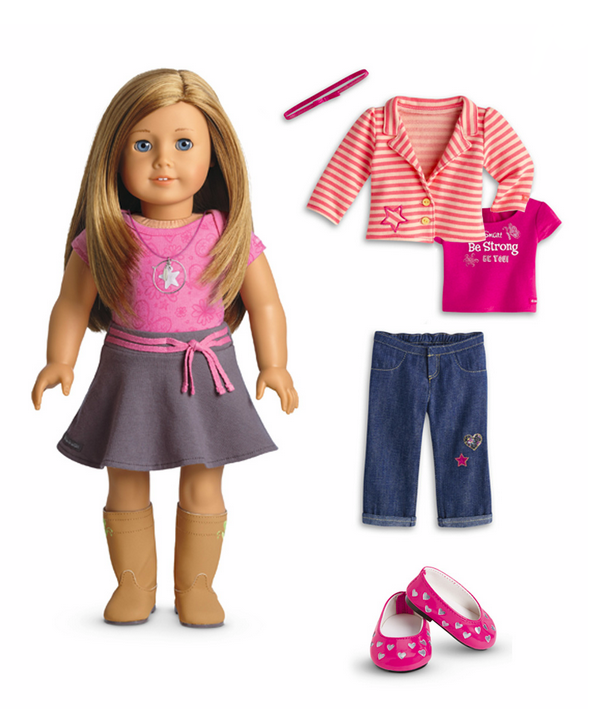 The awesome thing is, they have whole sets on sale – dolls with extra outfits and also individual accessories and craft kits and all kinds of fun stuff!
To see it all, you really need to click on over to Zulily and scroll through all the pages of the American Girl Sale!!  I saw some items as low as $6.99 and there's so much to choose from!!
PS.  If you're not already subscribed to my blog, would you?  You can sign up here for my free email updates and then you'll never miss any of the fun stuff I choose to post here!