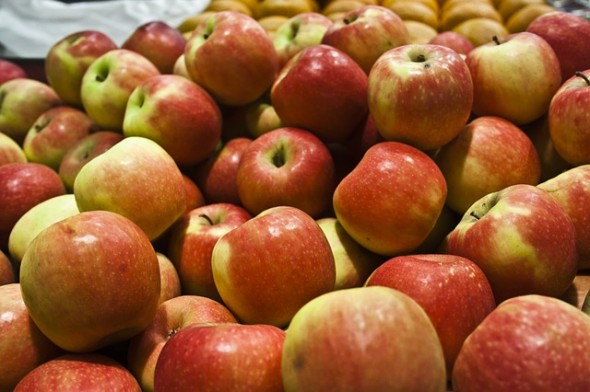 Day 16 of the 31 Days Challenge from TheNester.com.
Well… today was a really good day!  It was more like the routine I had hoped for all week (and not had!).
This won't be all that exciting to you, but I was super happy to have a day where I didn't have to go anywhere or do anything except our "regular" stuff.
We got up, ate breakfast, and started school.   Bonus… we even got through an entire day in everybody's curriculum without too much trouble!  We didn't make up for the missed school on Monday and Tuesday, but hey… I'm happy!
After we finished school, I got three of the kids in the kitchen working with me on picking out and peeling and slicing apples.   A couple of weeks ago I purchased two and a half bushels of apples (that's over a hundred pounds if you're wondering) and what was left of them (my kids love apples!) were starting to go bad.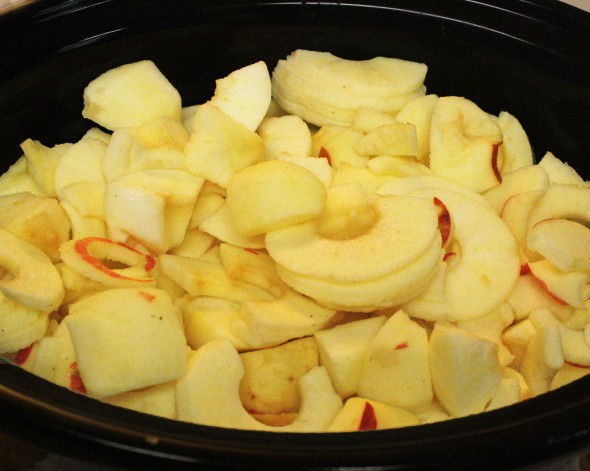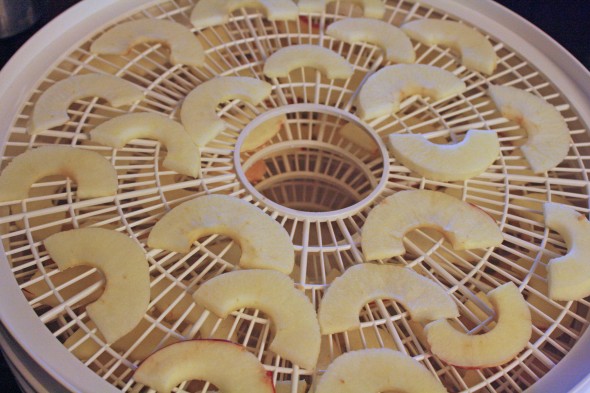 So we picked through them, cut off bad spots, sliced and chopped… and made homemade applesauce in the crock pot and homemade apple chips!  The chips were gone very quickly, but I should be able to freeze a few pints of applesauce to have for later!
I also baked a 7 Flavor Pound Cake for church tonight (no time for a picture).  My sister has been craving one, so it was a surprise for her 🙂  PS. We have coffee and cake with Bible study on Wednesday nights at church, so I try to contribute here and there 🙂
When we got home, we watched Duck Dynasty together then I settled in to do some blog work.  Editing pictures is a very, very slow process for me (especially when I'm working on a lengthy tutorial), so now it's 1am and I'm just finishing up.
I'm predicting that we'll get a slow start in the morning 😉