The past two days are just a blur.  As I sit here tonight (at almost midnight), staring at my screen to write, I can't even think of what I've been doing for the past 48 hours.
The big things stand out, of course.
Dentist appointments for four of the kiddos where Noah had to get a tooth pulled.
An eye doctor appointment for me where I was told my vision is really pretty good (even though I feel like I strain my eyes all the time).  
Surgery for Christian this morning – where he got his third (or fourth?) set of tubes put in his ears to hopefully he can hear well again and not have constaint fluid/pain.
But all the in-between time is just missing from my brain.  I really have no idea where all the hours went.  I'm still fighting a cough that's keeping me up at night so I'm just tired every minute of every day.
I do remember taking a few pics, so I'll share those and see if I can fill in some gaps.
Wednesday
Yesterday we had to be up and out by 8:30am.  This is early for us.   We all scrambled and made it out on time, but most of us forgot to eat breakfast.  Noah couldn't eat since he was having a tooth pulled, so I didn't make a big deal about breakfast.
But as soon as we were done at the dentist's office, we were on the hunt for an early lunch.  I've mentioned before that I live in the sticks – 45 miles from any big towns including the one where we go to the dentist and eye doctor, so there was no reason to drive home since I had another appointment in the afternoon.
We had about 3 hours to kill before my eye appointment so I wanted a sit-down, preferably non-fast-food lunch.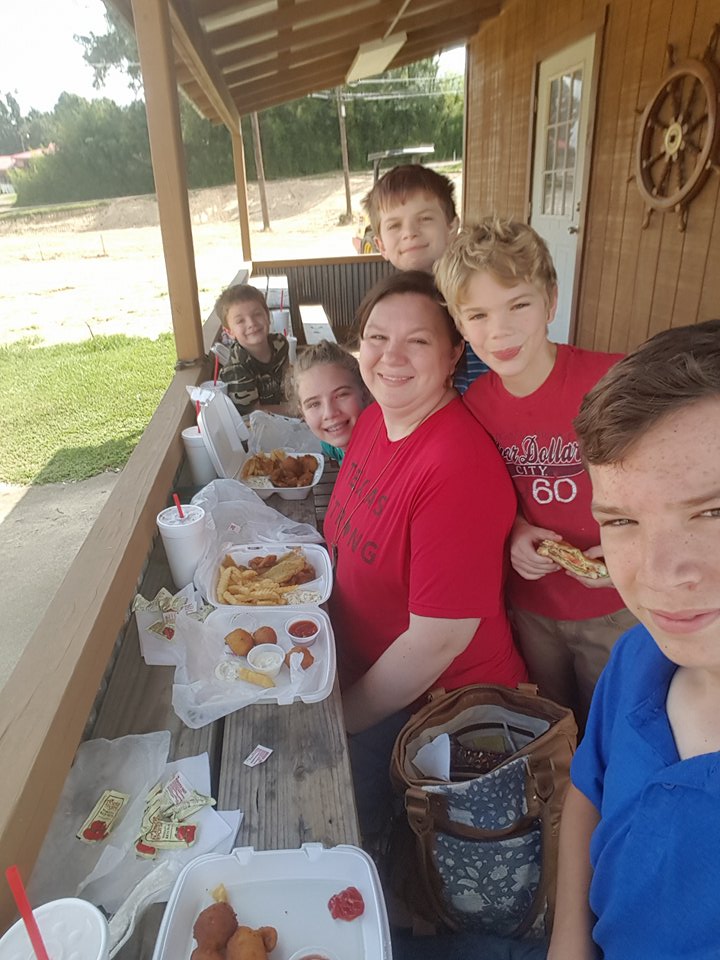 We decided on The Fish House – a small local place with an outside eating area.   We'd never eaten there before so it was a fun little adventure for the kids plus it shaved off some of our wait time before my eye appointment.
After we ate, we still had lots of time so we stopped by Walmart.  I managed to buy ZERO groceries (which is a miracle), but the kids got a few things they'd been wanting and the time there shaved away another hour.
Then we went to my eye doctor appointment.  I spent just over an hour in there.  What I didn't know was they needed to dialate my eyes.  I'm so glad Caleb is a legal driver now because I'd have had to sit there forever waiting until I could see if he hadn't been with me.
Instead, he drove home and I got to wear some super-sexy shades to protect my eyes: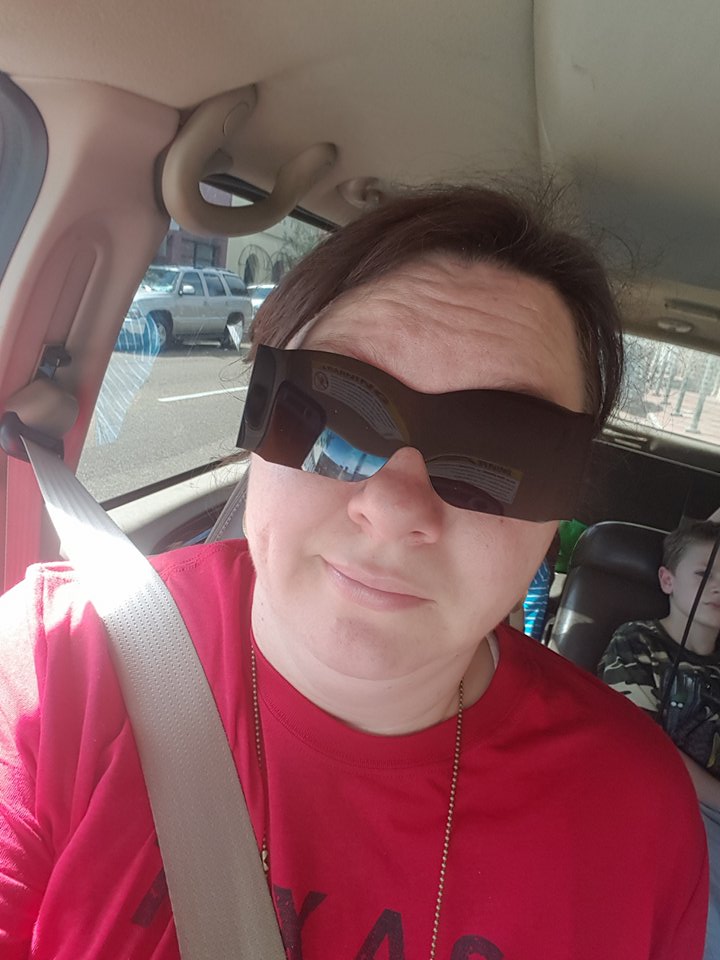 Thsi day was a "blur"  in more than one way… haha!  Yes, terribly corny joke.  But seriously – my eyes were so messed up, I couldn't read text messages on my phone even blown up to the largest font.  I did not like that feeling at all.
Since the kids had been so patient and good for the day, we stopped by Sonic for Happy Hour before heading home.  We all got half-price slushes… mine was Blueberry with Nerds 🙂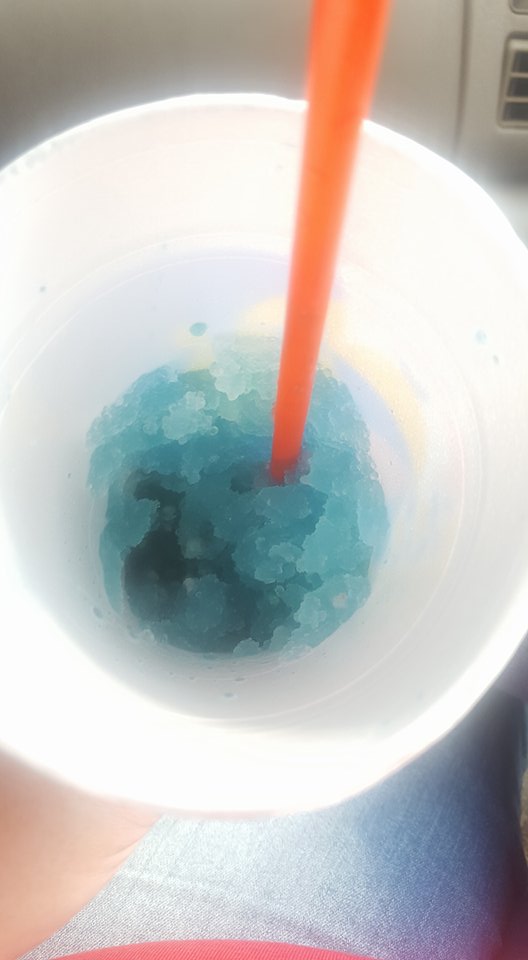 Ha!!  Anyway, when we got home, my eyes were still bothering me so I actually took a nap.  I woke up just in time to go to Wednesday night church and thankfully, Richy had planned supper while I slept.
Thursday
Today started for us at 5am.  Christian had to be checked into the hospital by 6:45am and again… it was a long drive.  I didn't sleep well last night (thanks to my afternoon nap), so I was not feeling it when it was time to get up this morning.
While we waited for them to call us back, Christian and I took a selfie (or 10):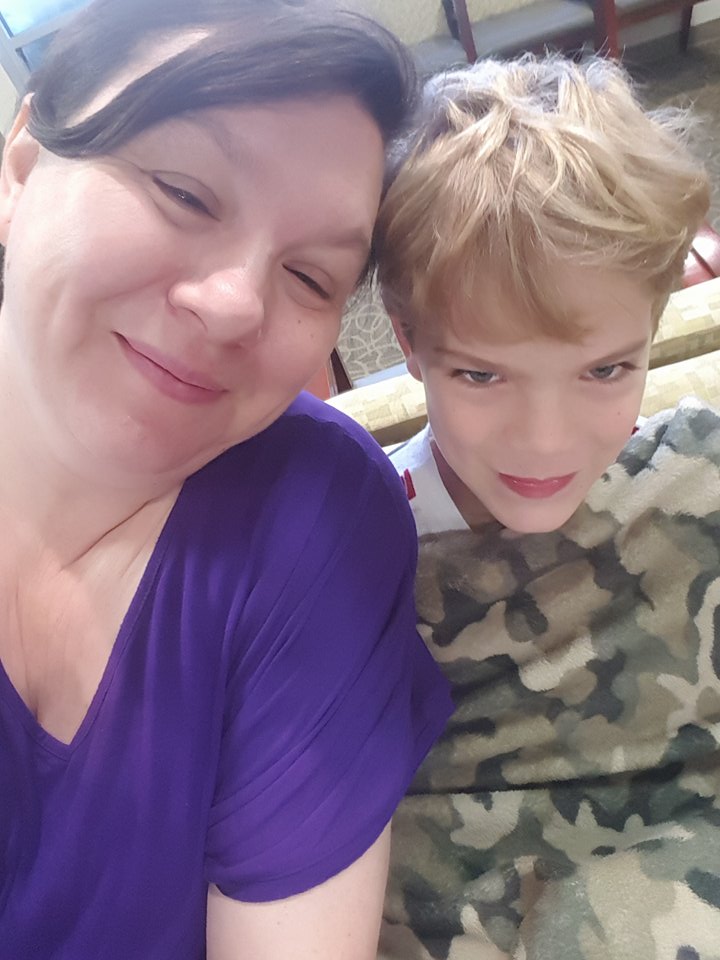 The next pic I took of him, he was not so cheerful: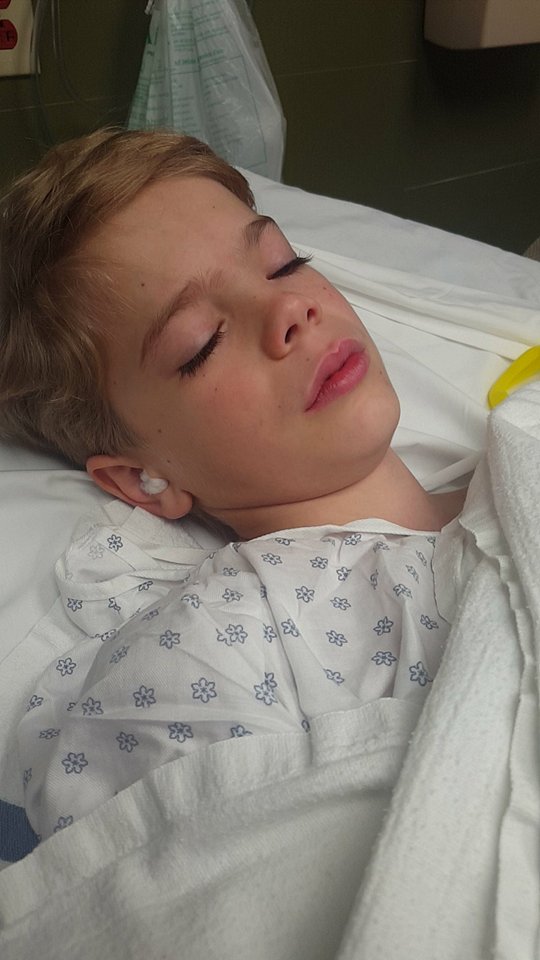 Poor baby.  He did really great for the whole thing, but he woke up crying a few minutes after this because the IV was hurting his hand.   However, it didn't take long for him to bounce back.  Within 2 hours, I took this picture at my brother's shop: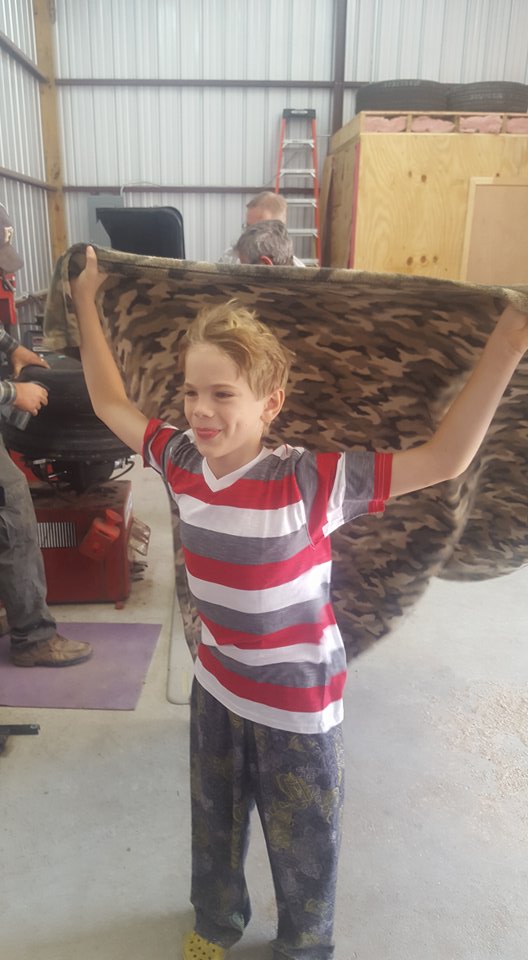 Yeah – he turned his blanket into a cape in front of Jake's big shop fan.  Clearly he was feeling better!
We came home after this and again, I found myself napping.  This has been a long, long week.  The rest of the day was basically spent doing nothing and I was loving it!
Thankfully I have nothing on my agenda for the next 3 days so I'm hoping to finally get rid of this cough and get back to feeling normal.
No Spend Challenge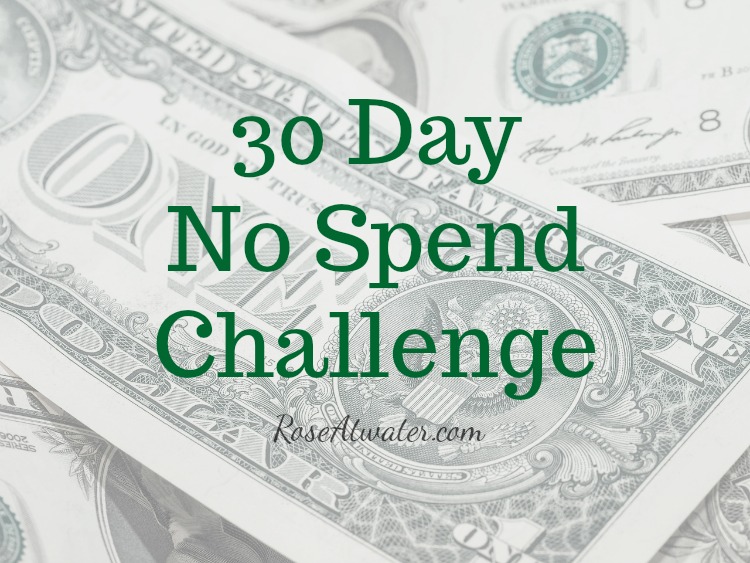 I'm sort of shocked that we went to a "big town" 2 days in a row and didn't buy any groceries.  At all.  If it had been a normal month, I know I'd have bought at least a few things each time.  But knowing that we were doing this no-spend challenge really kept me in check.
Having said that, we did eat out the past couple of days.
Here's what we ate:
Wednesday:
Breakfast : none (I think a couple of the kids ate Poptarts when Noah wasn't looking but nobody wanted to eat in front of him)
Lunch : The Fish House (fish, burgers, fries, etc.)
Snack : Sonic Slushes
Supper : Richy made Beef Stir Fry with carrots, broccoli, water chestnuts, etc. over rice.   The stew meat and broccoli he used out of our freezer – WIN!
Thursday:
Breakfast : no idea what the kids at home ate (probably cereal and/or Poptarts); Richy, Christian and I stopped through McDonalds when we left the hospital.
Lunch : Egg Rolls (from the freezer) and leftovers out of the frig.
Supper : Pizza Hut.  Richy and I were both just too darn tired to bother with supper or to coach the kids through cooking so we got Joshua to pick it up on his way home from work.  Best.Decision.Ever.
And that's it… I'm off to bed!