Unlike Monday, I do not feel like I accomplished a lot today.  In fact, I had about a dozen things on my to-list and I only managed to mark off three of them.  And while that really is disheartening – I'm proud of one thing : I made bubbles with the kids.
Have I mentioned that we've been sick this week?  Me, Richy, and a few of the kids have all had nasty colds for several days now.  It hit me after Richy and the kids so it's really just now dragging me down.  I'm coughing a lot, not sleeping enough, and just feeling really run down.
This morning I overslept and we didn't start school as early as we like.  Then I made the mistake of trying to multi-task, which ultimately meant I half-way did several things and didn't finish any of them.  I just wanted to go back to bed.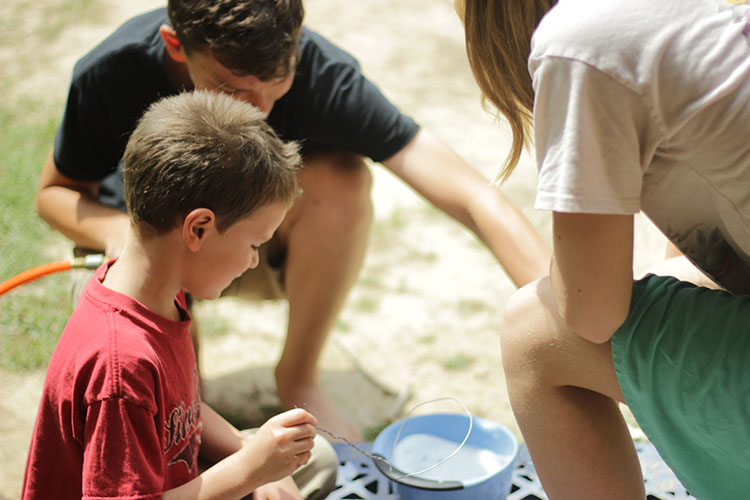 But at some point, in the middle of trying to do school, check email, answer the phone, and keep the laundry moving, Asher asked me if I'd help him make bubbles.
I'm not sure where he got the idea, but when I didn't initially jump up to do it, he decided to make it on his own.  Lots of Dawn & water later, he still couldn't any bubbles to work and he was in tears.
Bubbles
Then it hit me.  These kids are only going to be little once and my days of "little" kids are disappearing fast.  He's my baby and he's coming up on 7 years old really fast.  So I stopped what I was doing, googled "how to make bubbles" and set out to make bubbles with my kiddo.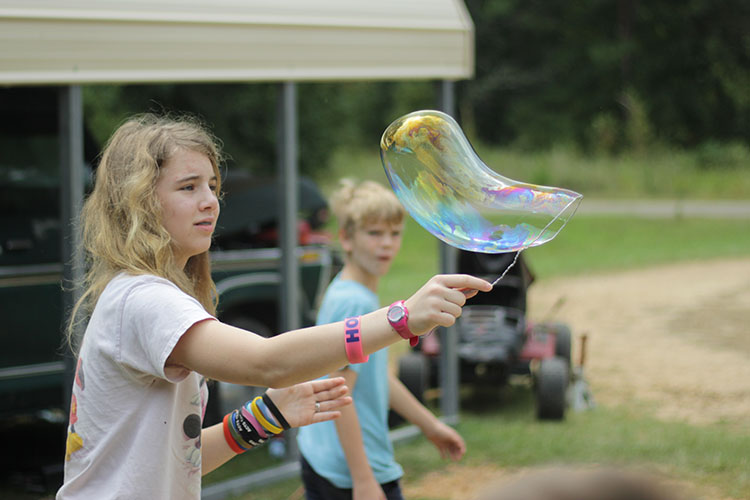 After mixing up the soap/sugar mixture, we made some hoops to use.  Asher had already found the wire in our craft stuff, so I made several of them in different sizes.  We really had a lot of fun!
The kids wanted pictures of the HUGE bubbles so I grabbed the camera and Sarah and I took turns taking pics.  Here are a few more favorites: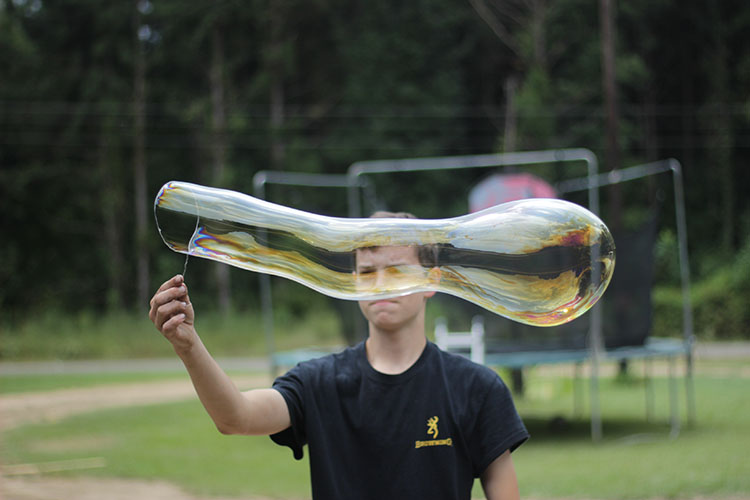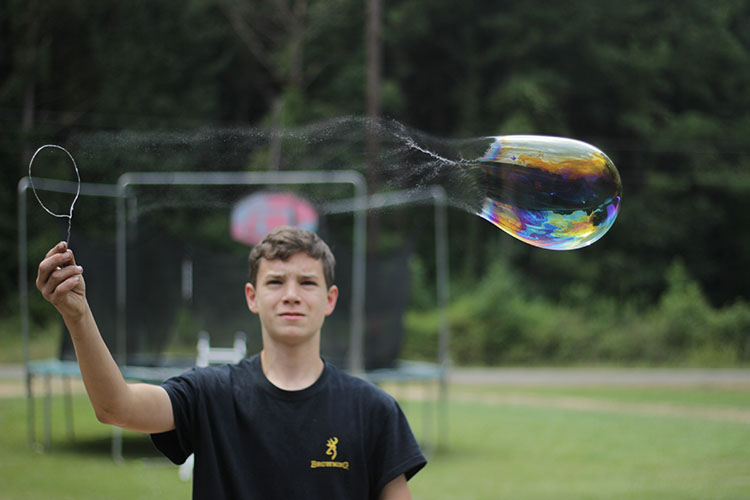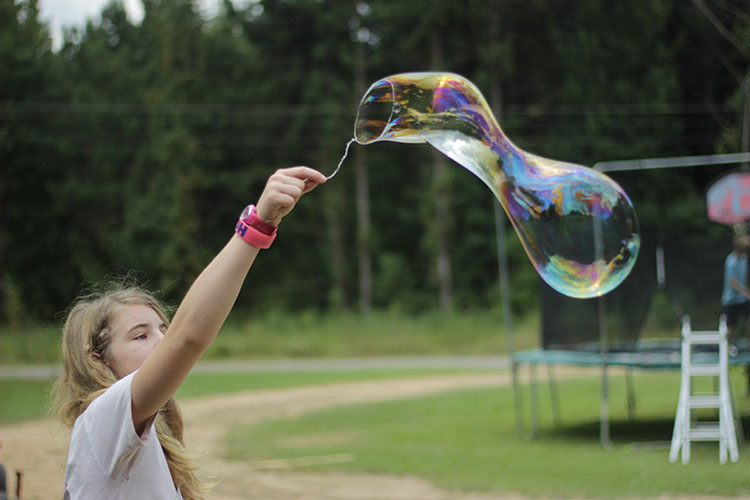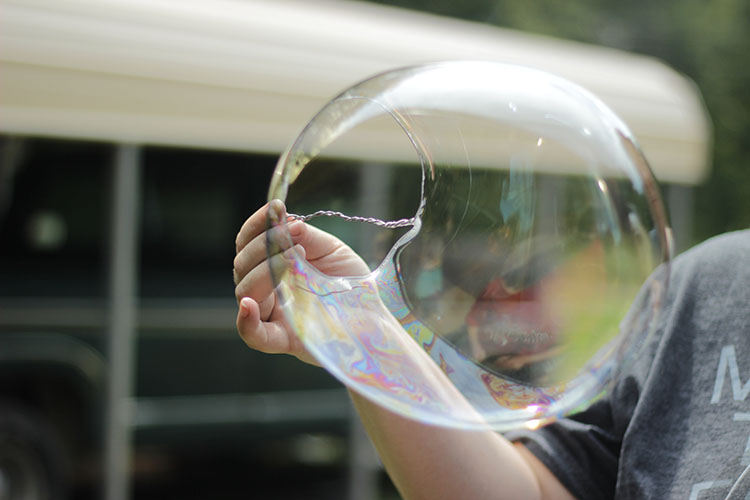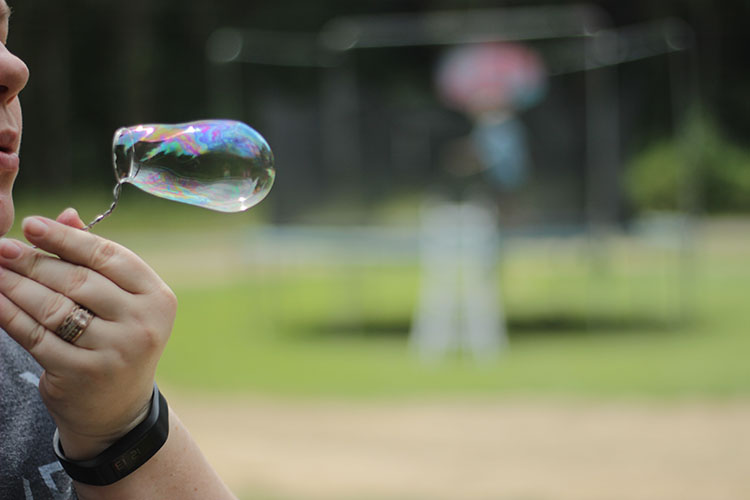 As soon as we started doing it, the older kids got interested as well and we ended up spending almost an hour outside in the sunshine playing with bubbles.  It was good.  I'm really glad I gave up on my work and staying on schedule and took a little break to enjoy my kids.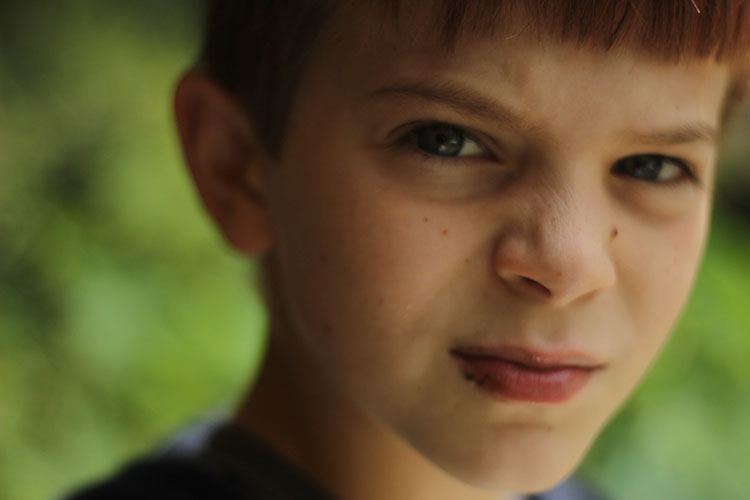 Meanwhile, Noah didn't really want to do the bubbles.  So he took the opportunity to eat the last piece of chocolate pie out of the frig when noone was looking 😉
Anyway, we eventually came back in and picked up where we left off with school.  But then I remembered a phone call that had to be made.
What I thought would take 10 minutes took more than 30.  After that I just gave up on finishing our last subject and told the kids school was out for the day.
They all went outside to play and Caleb to work on his truck… I got to work.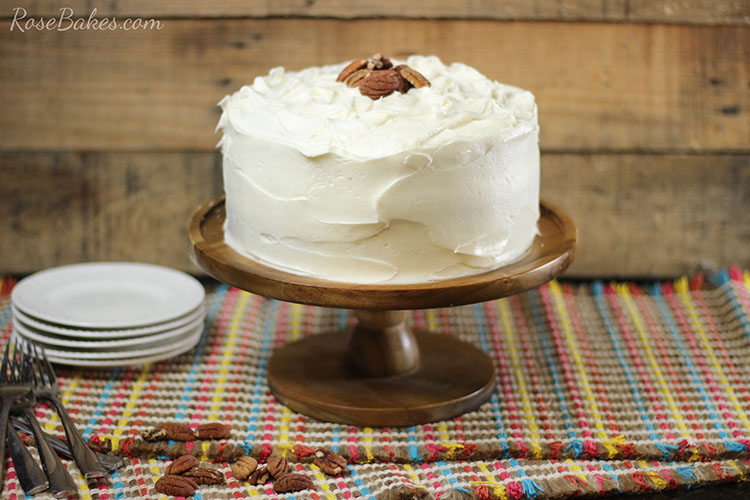 I baked a Hummingbird Cake – something I've wanted to add to the blog for awhile.  Sarah also baked some chocolate cupcakes that Richy asked me to make for him for work.
Asher also begged to make Rice Krispie Treats for his class at church tonight, so we practiced reading/following directions and teaching him how to measure and together we made some RKT.
Before I knew it, it was time for church!  After church we came home, made and ate our very late supper (see below).  Then I cleaned the kitchen a little and finally sat down to write this.
No Spend Challenge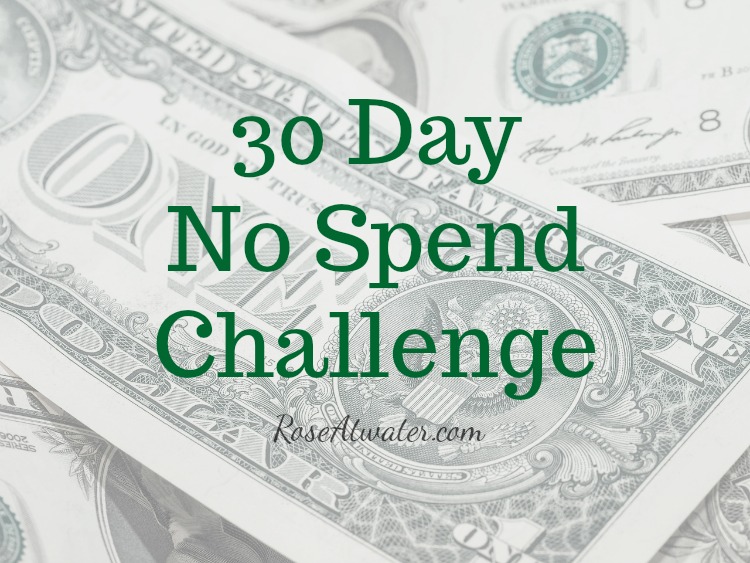 No Spend Challenge – Day 4.   I didn't spend any money today – yay!   Our meals weren't all that well-rounded or healthy today but you know… some days are just like that for us.
Here's what we ate:
Breakfast : Cereal & OJ
Lunch : Leftover Creamy Italian Chicken from last night, salads, pineapple
Supper : Chicken Tenders & Tator Tots
Dessert : RKT, Chocolate Cupcakes and/or Hummingbird Cake
We always try to have "easy" food for Wednesday nights since it's church night, so I chose the Chicken Tenders from my menu plan for tonight.  Tomorrow I'm going to shoot for a non-chicken meal… ha!
Alrighty – I'm off to bed!