One of my most favorite traditions each year is to load up in the truck and go riding looking at Christmas lights. Weather and schedules permitting, we usually do this several times each December. This year, we're added an extra element of fun by having a Christmas Lights Scavenger Hunt.
Do you have Christmas traditions with your family?  In addition to riding and looking at Christmas lights, I always send out a huge pile of Christmas cards, make homemade ornaments with the kids, and of course… baking!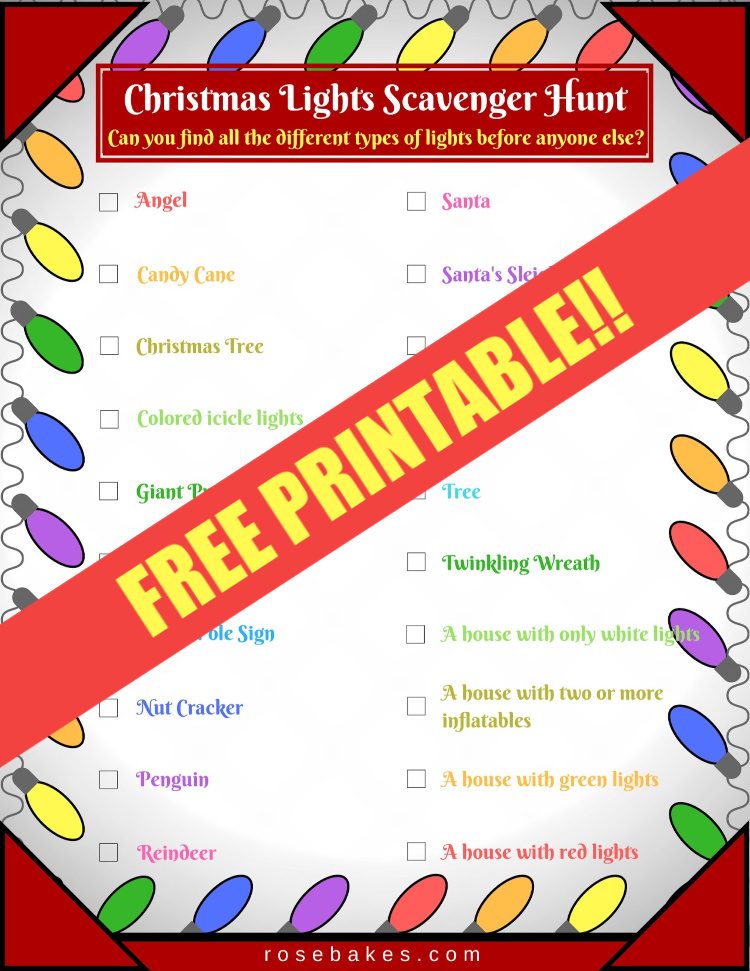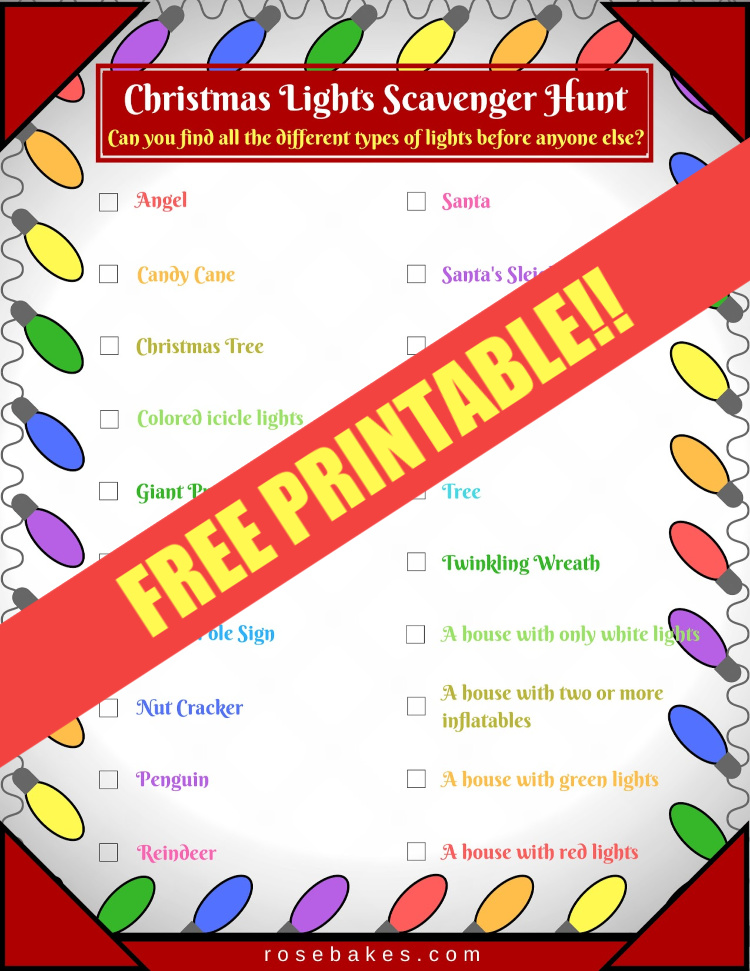 Last night the hubby, kids and I loaded up and hit the road to go look at Christmas lights for the second time this season. We drove for around 3 hours… over 100 miles and saw so many beautiful Christmas light displays!!
For our riding around this year, I thought it would be fun for our kids to have a goal!  So we made it a little competition for them… to see who could complete the Christmas Lights Scavenger Hunt sheet first!
Honestly, I think I need to redo it for next year and make it twice as long… haha!  While there are not a ton of light displays in our nearby communities, there are a few really impressive ones for sure!
My dream is to have our house all lit up and attracting the neighbors to come see. We don't have quite that kind of show just yet, but my sweetheart did a beautiful job on our house this year: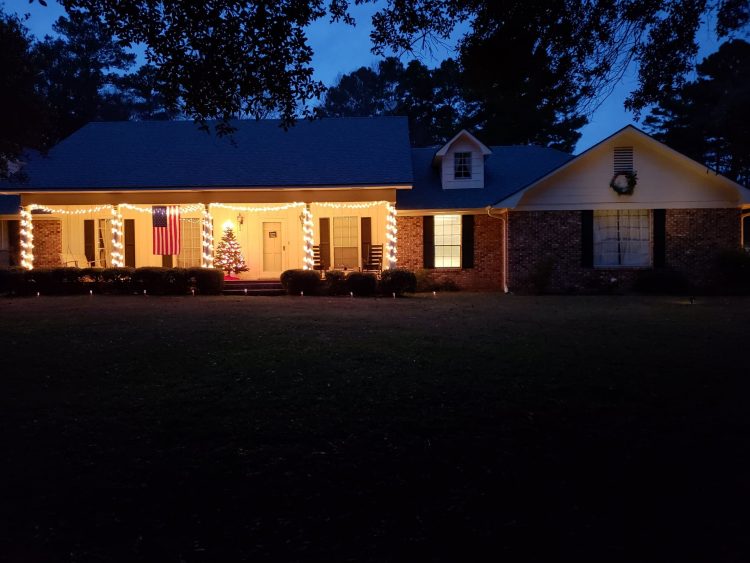 Anyway – I wanted to share this printable with you! I hope you're all having a magical Christmas season and spending some quality time with your families ❤️️?
Christmas Lights Scavenger Hunt
To get the free printable Christmas Lights Scavenger Hunt sheet, enter your email below the image!  By entering your email, you are consenting to sign up for my email list. However, you can easily unsubscribe at anytime with no hard feelings!
And don't worry if you're already on my list – you will not get duplicate emails… promise ❤️️
I'd love for you to leave me a comment telling me your favorite Christmas traditions!