We had such a good day yesterday – I wanted to write it all down and share it.
Let me start from the beginning….
My Mama has had pneumonia for more than a week now and she's had to miss work (that was not part of the "good"… 😉 ).  She's a high school Algebra teacher and she loves to go, go, go, so having to stay home and rest for a week has been rough for her.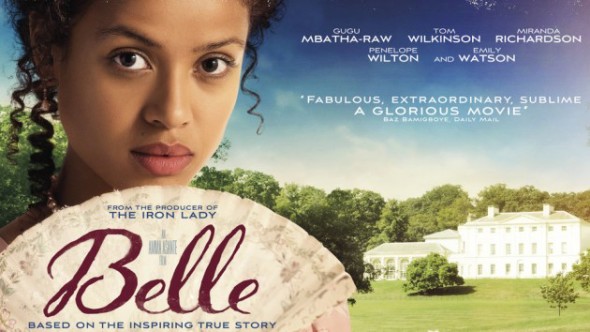 I knew she was getting bored when she called and asked if we had any movies she could watch so I asked Richy to stop by Redbox on the way home the day before and rent Belle for me.  I had really been wanting to watch it and knew my Mama would enjoy a movie like that, so I had a plan.
He rented it, then yesterday morning I called Mama and asked if we could come over and watch it with her!  She was excited about the idea – so we (the kids and I) skipped homeschooling for the morning and went over for a visit!
Joshua (my oldest) is the only one who opted to stay home and do school work.  Now that he's working part-time he has to work a little harder to stay on track with his schoolwork.
Anywho… back to the movie.  Belle did not disappoint!  It opened up some great conversations with my kids about slavery and race and equality… and it was just an outstanding TRUE story (my favorite kind!!).
While we were there, Mama had some pizza kits in her freezer, so the kids made pizza for lunch and we just hung out with her for a couple of hours playing and watching movies and eating pizza.
It took longer than I planned and we ended up missing Christian's speech therapy, but I knew we couldn't miss dentist appointments later in the day, so we headed home just after lunch.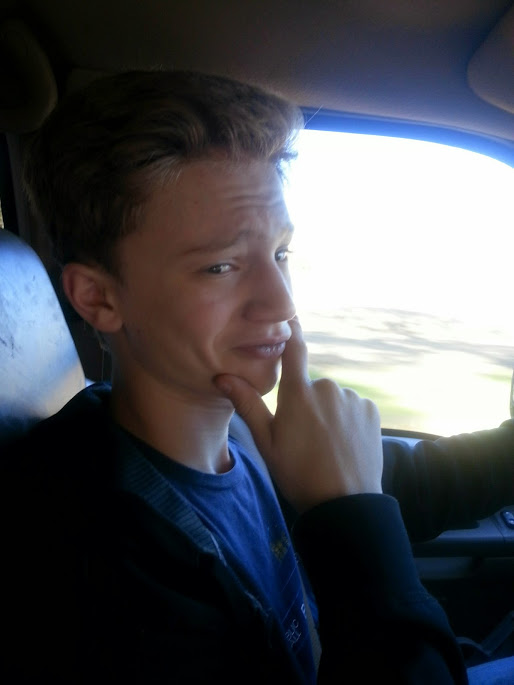 The rest of my day was supposed to be Joshua and Caleb off to the dentist (Joshua drives) while I stayed home with the other kids to do school… but it didn't turn out that way.
Joshua was dragging his feet getting ready and before I knew it, they were running late leaving and the dentist is 40+ minutes away.  I didn't want him to drive too fast or be late (he hasn't been driving for a full year yet and rarely in bigger towns), so instead, I quickly got the rest of us ready and I drove them to the dentist.
While we were out I ran a few other errands and let them go to Happy Hour at Sonic – then it was time to head home.  Except we didn't.
Joshua was driving on the way home (practice, practice, practice, right??) and just before our turn to go home, I asked the kids if they wanted to surprise their Daddy at work.  I mentioned the other day that he's working 12 hour shifts, so I thought it would be fun to go see him since he's getting home pretty late right now.
Besides, my younger kids didn't even remember seeing where he works (it's about 45 miles from where we live and we rarely ever get over that way).  So we skipped our turn to go home and headed that way.
It was SO much fun.   Richy is a metrologist (a calibration technician – not be confused with a meteorologist), and nearly 19 years into marriage, this is the first time I've ever got to go inside a lab where he worked.
He's worked at Air Force Bases in 3 different states, plus overseas, and also at NASA (Stennis Space Center) before this job.  With all of those there were security issues that kept me from going in.  Now he's also working at a high security nuclear power plant, but somewhere we can visit…  it's been more of a matter of timing that we haven't done it.  I've been to his work a handful of times, but never when it was convenient to go in and see.  Until today.  Yippee!!!
When we first got within site of the plant, we could see the steam coming out of the cooling tower and they were WOW'd.  My Daddy actually worked at this plant when they were building the cooling tower so it's a pretty neat thing every time I see it … it takes me back to my childhood memories.
Anyway – we called Richy when we got  close so he could meet us outside and we absolutely surprised him!  Then he said he could take a short break and we could come inside for a minute!!
We weren't there long, but the kids asked TONS of questions – learning all about what their Daddy does every day and we were all impressed and learned something!   It's always a blessing to see the kids eyes light up and how much they love and admire their Daddy!
I say that we "skipped" school today – but really we didn't.  There was so much learning involved in the movie we watched in the morning, then so much more learning in Richy's lab.
They asked all kinds of questions and he explained pressure and accuracy and told them what so many tools did and do and how tiny his measurements are (parts per million and nano-inches???) and even how the nuclear power plant works to make electricity for us.  It was really a very educational day!
We hung out for just a little while but within just a short time, it got hard for the kids to resist touching things so we loaded up and headed out so he could get back to work.
As we left it was just after sunset and I got this gorgeous picture!  I'd love to share more pictures, but I can't for security reasons 🙁
It was less than an hour before Richy was getting off, so we just drove around for a little while waiting for him, then met up and followed each other to Subway for supper (to go).   When we got home, we unloaded, then ate our sandwiches while watching MasterChef Junior (one of my boys wants to be a chef!), and then it was bed time.
Sometimes breaking the routine is a good thing and yesterday it was for sure!