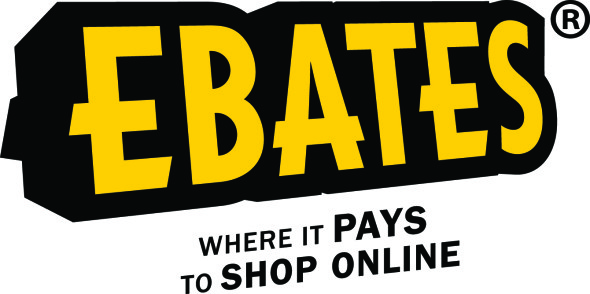 Do you shop online?  If so, you need to be shopping through Ebates!     Why?  Because you can Earn Money Shopping Online this Christmas Season (and all the other seasons too)!
Have you heard of Ebates?  It's awesome-sauce!   Okay, okay – I know you might be skeptical, but hang with me.  I would not share this with you if I wasn't already using it and earning (see below!)… it's not a scam or anything obnoxious!
You can shop online through their site to earn cash-back on almost everything you buy online!  They work with so many brands that you probably shop at including Amazon, Kohl's, JCPenney, Shoes.com, Toys R Us, Groupon, Sam's Club and more!  There are hundreds of stores!!
I've been shopping through Ebates for years and I can show you – it really does work: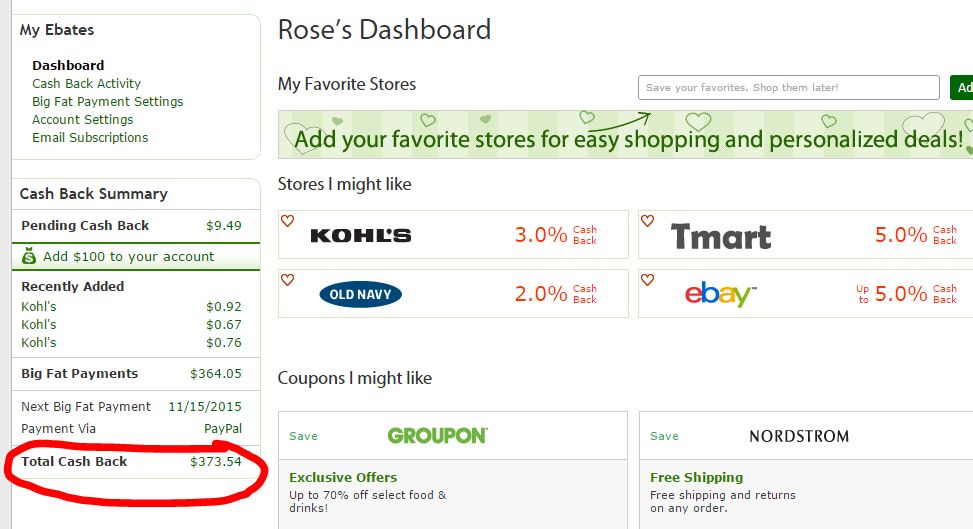 See there in the bottom left corner?  I've earned $373 already!  Granted, you won't get rich overnight through your shopping (unless you shop online a lot more than I do.. haha!) but you why not earn cash back when you're shopping if you can?  It's free to sign up and easy to use… promise!
Plus when you sign up through my link here, you'll earn a $10 Cash Bonus*!
Here's how to get started:
When you're ready to shop, go to Ebates first.


Search for the online store where you want to shop, then click the "Cash Back" or "Shop Now" button… the cash back percentage varies from 1% up to more than 20%!
Notice on the Old Navy link that they also tell you when there are coupons available to shop with… win-win!
Once you click, you'll be taken to the store and you will shop as normal.
After your purchase is made – your cash back will be credited to your account (this is not always instant – sometimes it takes a few days).

If you're first purchase is greater than $25 and made within 90 days of signing up, you get a  free $10 bonus*!
BOOM – you earned some FREE Cash Back for shopping!
As long as you've earned at least $5, you'll get a payment every quarter (via check or Paypal).
Wanna earn even more?  Tell your friends about Ebates!

Right now if you refer 3 friends (and they use Ebates), you will earn a $100 bonus!!  Seriously… $100!
Okay – that's all I've got for ya!  Hurry and click here to sign up for Ebates now and earn cash back on all of those Christmas purchases!!  If you're like me, you know you'll be tearing up some Amazon 😉
Happy Shopping!
** To qualify for a Welcome Bonus, you must be a new member and make minimum qualifying purchases totaling at least twenty-five dollars ($25) within ninety (90) days of becoming a Member.