Wow – today I'm feeling accomplished.
I almost always have a to-do list written in my planner, but I rarely mark off everything or even close to everything.  But today… I've done almost everything on my list plus a several things I didn't have on this list: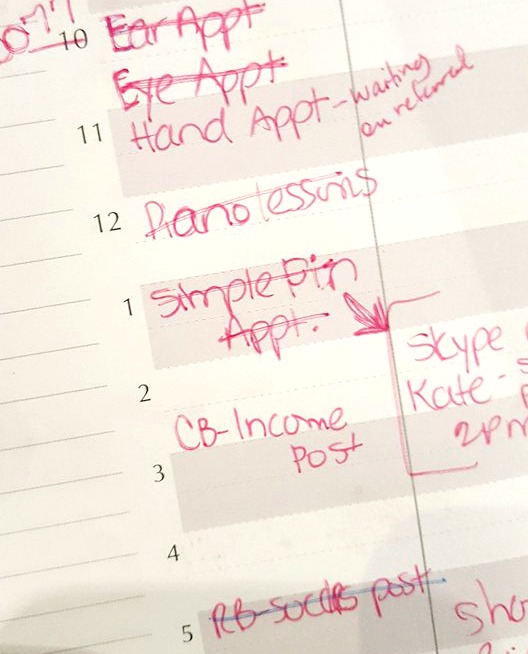 To-Do List
Here's what I marked off today:
Homeschooled the kids (all subjects finished) – Yippee!!!
Made ear appointment for Christian.
Made eye appointment for me.
Called to get a referral for a hand specialist (for me).
Reminded Richy to call the phone company – he did it 🙂
Contacted a piano teacher for Noah – she can't do it, but she gave me another lead and I messaged him.
Scheduled a business call with a Pinterest expert.
Wrote a post about my deal on "sweet" socks.
Cleaned out the freezers.
Wrote a meal plan (see below).
Read 2 chapters in More Than Making It.
Ya'll…. that's A LOT of stuff that I accomplished.  The phone calls to make appointments have been on my list for at least a week so just knocking out those 4 phone calls feels really good.
The only thing I probably won't finish is writing a post on CakeBlogging.com.  That'll have to wait.
Freezer Cleaning
Now, let's talk about my freezer and meal plan.  When we decided yesterday to do the No Spend Challenge, Richy immediately said we needed to go through our freezers, throw out things, and list what we have and need to use up.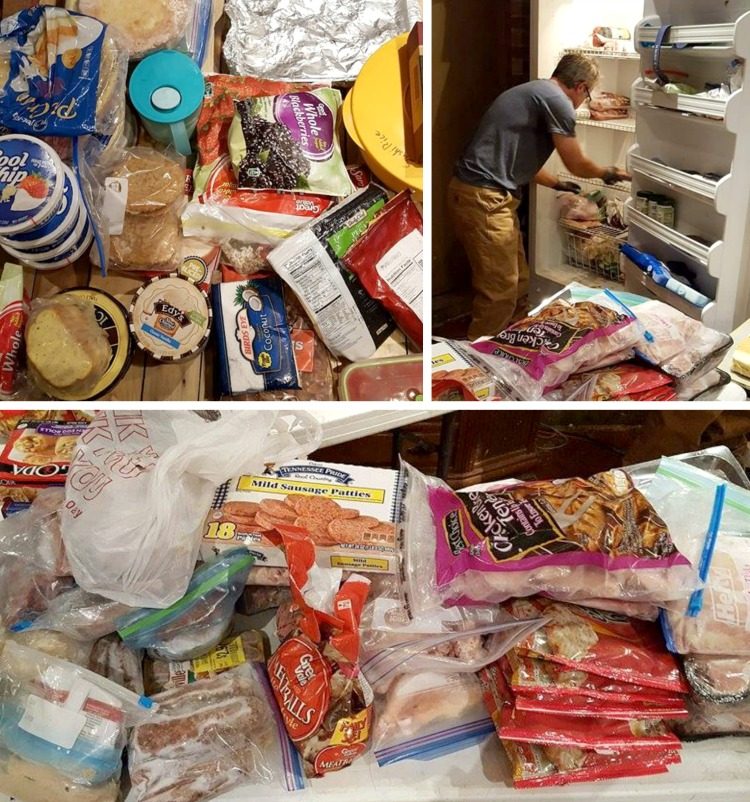 Well, as soon as he got home today, we cleaned it out (mostly him) and man, oh man… we really, really need to eat up stuff in our freezer.  We didn't throw away a lot – mostly extra cakes I've frozen, some leftovers I'd saved and never used, and a few freezer burned items where the packaging had torn.
What we learned is we have tons of meat and veggies in our freezer.  And quite the stash of frozen fruit and desserts as well.
Meal Planning
While we had it all out, I made a meal plan for this week and separated the things I wanted to use up first.

Tonight we had Taco Soup.   This was so easy because I already had taco meat cooked & seasoned from the freezer, plus I used up frozen tomatoes from our garden, and frozen beans and corn.  I threw it all in the Instant Pot (while still frozen) and had supper ready in half an hour.
After this week, I hope to start meal-planning on Sunday afternoon so this menu will take us through Sunday.
Every meal below is based on things we have in our freezer already.   Here's what we came up with for the rest of the week:
Baked Penne – we have tons of ground beef, lots of pasta in the pantry and almost all of the veggies for this dish (my husband's favorite)
Poppyseed Chicken + Veggies – I have some already cooked chicken in the freezer.
Ham & Hashbrown Casserole + Veggies – I have chopped ham in the freezer plus half a bag of frozen hashbrowns.
Chicken Tenders, Corn  & maybe one other veggie – Richy and I are going on a date night with gift cards we got for our anniversary so this is what the kids will have while we're gone.
Spaghetti & Meatballs, Salad – we found half a bag of meatballs in the freezer plus tons of tomatoes that I can use to make fresh sauce.  Plus I have some mushrooms in the frig I need to use up so I'll also throw those in the sauce.
Leftovers/Survival night
The only things I know we'll need to buy this week for this menu are milk, some shredded cheddar (gotta have cheese!!!), and some fresh fruit & lettuce for salads.  I'm going shopping Tuesday night for my cake ingredients this week (business shopping) so I'll grab those things while I'm out.
No Spend Challenge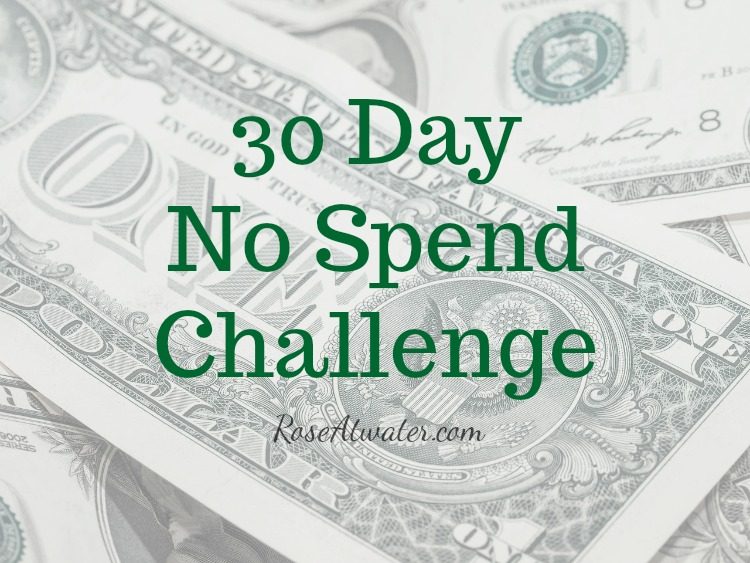 Last but not least, regarding the No-Spend Challenge.  I forgot to list one thing on our list of exceptions (fresh produce, dairy and bread).  Diet Dr. Pepper.  If you're a hater, please don't bother leaving a comment – I will delete it.
Anyway, Diet Dr. Pepper is my morning cup of coffee and I realized today I was out.  So after work, Richy stopped and bought some.  Of course I immediately wondered how this would look on Day 2 of our no-spend challenge, but you know what?  A girl's gotta do what a girl's gotta do!
Grocery money spent : $7.06
That includes a 12-pack of Diet Dr. Pepper and a 20 oz. because this girl has a good husband who knew I was desperate for a cold one after not having caffiene all day.  Haha!!
I also didn't spend any other money today – online or otherwise!
Alrighty – that's it for today.  I'm really loving feeling accomplished.  It was a good day and this girl is tired.  I'll catch up with ya'll tomorrow night.