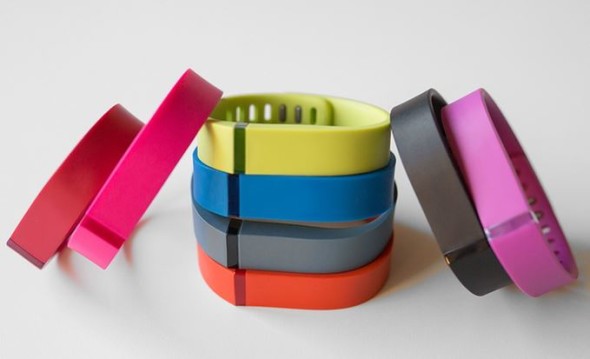 Have you had a Fitbit Flex on your wishlist?  Well I think this is the lowest price I've ever seen them!  Snag a Fitbit Flex & Sleep Tracker from Groupon for only $59.99!   It comes in 8 colors (some are already sold out)!
I wore a Fitbit Flex for a couple of years and loved it!!  I even had 3 different colors of bands so I could change them out occasionally!   I only recently tried out another brand and have been wearing it for comparison, but I can easily recommend the Fitbit Flex with 100% confidence!
Here's what Groupon has to say about them:
Your Ever-Present Fitness Friend

The Fitbit Flex is your constant fitness companion, tracking steps taken, distance covered, calories burned, and active minutes all day long. The Flex even goes to bed with you, monitoring how long and well you sleep and waking you (and not your partner) with a silent vibrating alarm.

Challenge Yourself Daily

The Flex keeps you informed on how your day's fitness is stacking up with LEDs that light up as you get closer to your goal.

Track Your Progress Online

Sync stats wirelessly and automatically to your computer
Free companion app is compatible with over 150 leading smartphones
Access your stats anywhere and review your progress in charts and graphs

Good to Know

Slim, comfortable, and easy to wear
Five-day battery life
Water resistant
Product width: 0.6"
Small wristband fits wrists 5.5"-6.5"
Large wristband fits wrists 6.5"-7.9"
Product condition: refurbished

In the box: Fitbit Flex fitness tracker, large wristband, small wristband, interchangeable clasp

NOTE:  These are refurbished!!