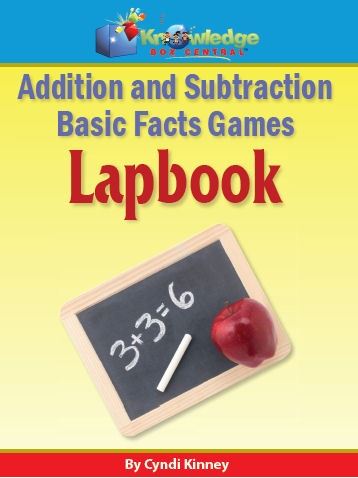 Over at CurrClick right now you can download a Free Addition &  Subtraction Basic Facts Games Lapbook!
Description from CurrClick:
Trying to memorize the addition and subtraction facts? Why not add some fun activities that will make the process less taxing? Try this great lapbook, where your students will create games that improve the retention of these facts? Play the games over and over in many different ways, and soon you will see that your students have memorized these facts. A Teacher's Guide for teaching the facts is also included…
I love to have freebies like this on hand to mix things up during homeschool time and help my kids learn!   What about you?
This download is free right now, but the price could increase at anytime.  Please be sure to verify that the price is still $0.00 before you complete your purchase!!