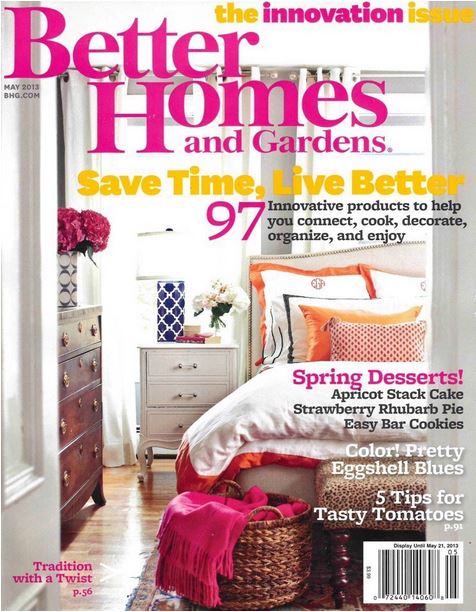 Get a FREE one year subscription to Better Homes & Gardens Magazine here.    You'll need to enter your mailing information, then click through a couple of pages of bonus offers and/or answer some questions about your job (I just select "No" on all offers).  No Longer Available.
I probably have 8-10 magazine subscriptions right now and they're all free!  If I don't have time to read them, or after I've flipped through them and nothing catches my eye, I usually donate them to our local library!
I've done this lots of times and I promise it's not a scam. Just use a "junk" email address to avoid unwanted spam, but you will get your magazine and you'll never get a bill or be asked for a credit card!!
Also, don't worry if you already subscribe… if you start to get duplicates, just give them a call and they'll usually extend your current subscription for another year to accommodate the free issues!
These offers are limited so please let me know if you find out that it's no longer available and I'll update the post!
I love free magazines…. how about you?