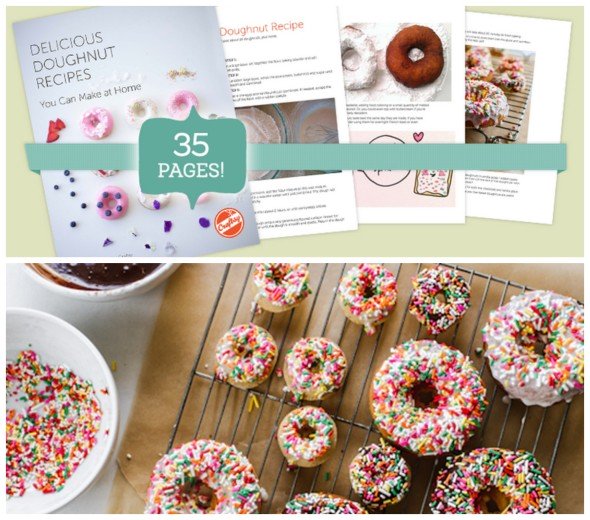 Free Online Classes: Photography, Cooking, Woodworking & More!  Keep reading!
I'm all about learning new things or improving on things I already know how to do!  That's why I really wanted to share these freebies from Craftsy!
Right now Craftsy  is offering free online classes & eGuides on several fun topics!    Of course, the cake decorating, photography and cooking are my favorites (hello Doughnuts!!!), but I'm also going to let my oldest son sign up for the drawing and painting classes and my daughter will love the paper crafts!
As a homeschooling mommy, I absolutely love resources like that that allow my kids to learn about new things and see what really interests them!
If you have a hobby that you'd like to learn more about, here's a great opportunity for some free info!  Check out these eGuides:
Photography: eGuide: Understanding Exposure for Better Photos Now: Beginner Photography Tutorials
Cake Decorating: eGuide: Not-So-Basic Buttercream Decorating Ideas
Food & Cooking: eGuide: Delicious Doughnut Recipes You Can Make at Home
Paper Crafts: eGuide: 6+ Stash-Busting Paper Craft Projects
Drawing: eGuide: Drawing the Human Face: A Primer
Painting: eGuide: Beginner's Guide to the World of Watercolor
Gardening: eGuide: Success With Container Gardening
Woodworking: eGuide: Woodturning Basics for Beginners
I'd love to hear from you – which guides and /or free classes will you be enrolling in?  
PPS.  If you're not already subscribed to my blog, would you?  You can sign up here for my free email updates and then you'll never miss a cake or dessert or deal or any other quirky thing I choose to post here!  🙂