If you're visiting AdventuresinSavings.com to see my cakes, you can scroll through all of my cakes posts here, visit my cakes page here, and "like" my new Facebook page "Rose Bakes" here.
This post is linked up at Cupcake Tuesday!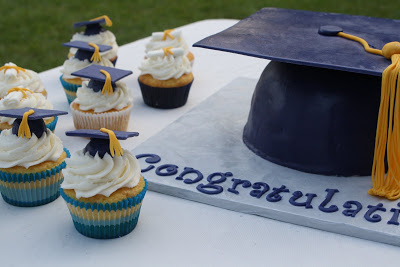 Last week I had an order for a graduation cap cake and cupcakes. I'd never done one before, but it seemed easy enough!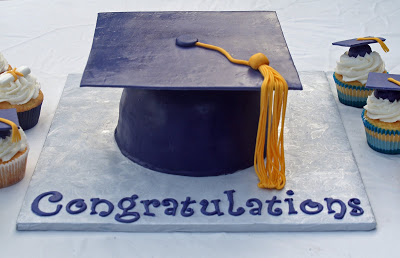 I used a Wilton Ball Pan and an additional 6″ cake pan for the "cap". I baked cake in both and stacked the ball on top of the trimmed 6″ cake with a generous layer of vanilla buttercream in between.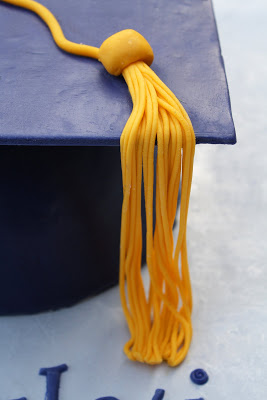 For the mortar board, I used navy tinted marshmallow fondant with Tylose powder added in to help it harden. I made it about 4 days in advance so it would have plenty of time to dry/harden. The tassel is made from yellow fondant that also has Tylose powder added in. I used an extruder to make the tassel!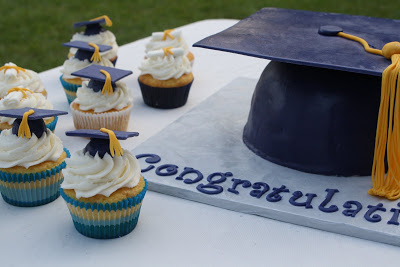 In addition to the cake, I made cupcakes to match.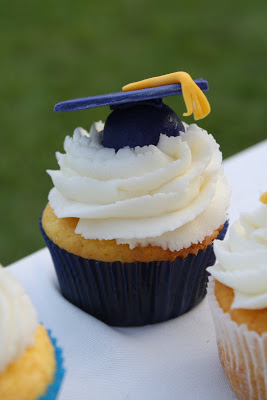 Half had graduation caps.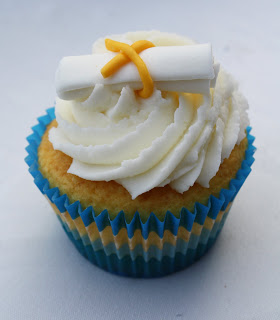 Half had diplomas. Both were made with fondant! These were really fun and turned out very cute!!
The cupcakes were vanilla cake with vanilla buttercream. Be sure to check out all my other cakes and cupcakes here!
New to Adventures In Savings? Subscribe to Adventures in Savings by email for a daily update of all the deals or follow me on Facebook or Twitter to get all the latest updates faster!
This post contains affiliate links – which means I might earn a few cents (or even dollars) if you click on them. However, ALL opinions and recommendations are my ovf4rbt54buey32wn and are not affected by the use of these links. I won't tell you I like something unless I really like it!