Last Sunday, on May 20, my 42nd birthday, I decided to try again at improving me.  Today (May 30) I decided to write about it.  So what am I doing? Intermittant Fasting and giving up Diet Dr. Pepper.  That's the short version, so let me give you the loooong version.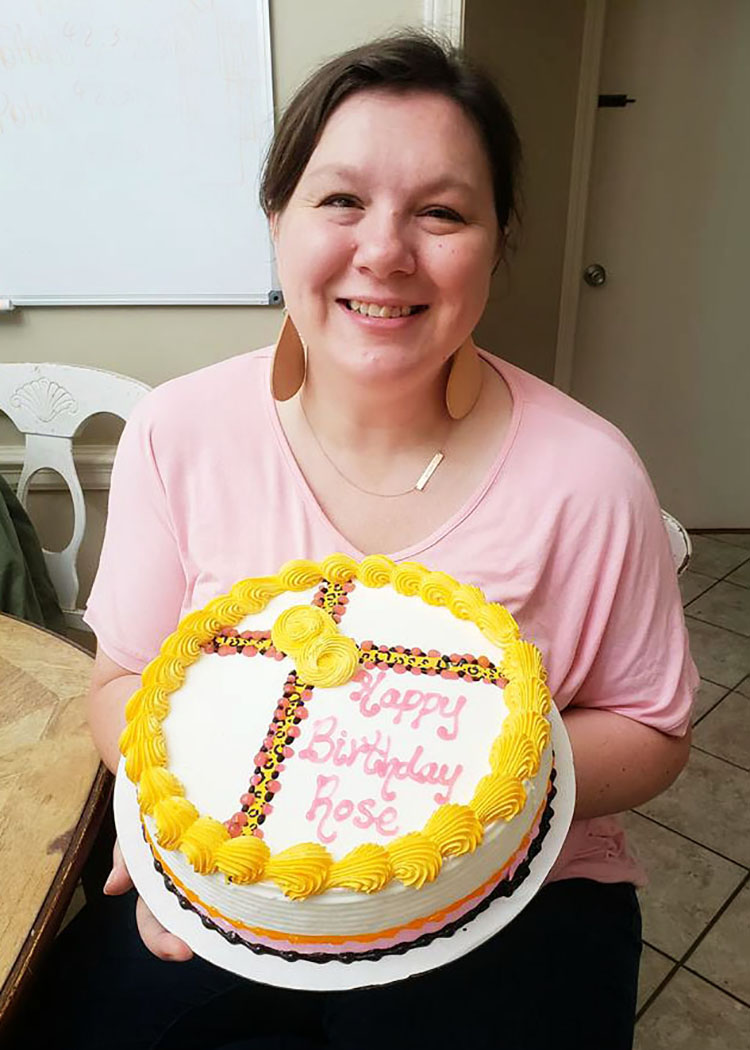 I cried on my 42nd birthday.
The thing is, on my 42nd birthday, I cried because I got on the scales and I was up another 5 pounds from my most recent "highest weight". I also plucked 2 hairs out of my chin.
Ewwww.  I realize a lot of women deal with ugly facial hair showing up in their 40's but these were the first 2 ever for me and I cried.
Recently, I've also dealt with my vision getting worse and other age-related things. Like hot flashes and hormone-related insomnia.   Oh, and my hair thinning.  Yeah – all fun things. NOT.
Anyway, so I decided on that day, my birthday, that the next day was IT. Day 1 of me doing better.  (I couldn't start on that day – hello? – Ice Cream Cake!!)
I was already tackling my hair issues (I started using Monat a couple of weeks before my birthday – and wow – loving it!!) – so it was time to start working on the other stuff.
Even if I only improve 1% each day, then at least it's an improvement. I don't care if I'm 5 pounds lighter or 50 pounds lighter on my 43rd birthday – I just want to be better than I am now.
Okay, I do care. Who am I kidding? Of course I'd much rather it be 50 pounds. But my point is – no high and lofty goals with big scary, intimidating numbers. I have no weight loss goals with a particular number. I just want to look and feel better.
Improve 1% every day.
I can't tell you if a specific person "invented" the 1% concept but I first heard about it from Bjork of Food Blogger Pro and I've never forgotten it.  He was talking mainly about improving your blog/business 1% every day, but this can apply to anything.
It boils down to this:  instead of trying to make huge, earth-shattering changes in a short amount of time, or setting goals that seem impossible, just make small changes or improvements every single day that will gradually take you to where you want to be.
Each and every day – 1% better than you were yesterday. That's tiny.  I can do that.  
It may not seem like much at first (practically ineffective), but compound those changes and improvements over time (weeks, months, years), and things will be different. Better.
Intermittant Fasting and giving up Diet Dr. Pepper
So that led me to what I'm doing.  I've been hearing about intermittant fasting on and off for a year. I saw a story on a news show. I read a blog post. Then I heard about a new book.  This concept kept popping up here and there so I finally decided to read up on it.
And a few chapters into this book (Waist Away: The Chantel Ray Way), I decided it was doable.
It's not a "diet" in the traditional sense.  Maybe not at all.
I can eat what I want. I just have to limit that eating to a daily window of time.  Of course the book says you can eat anything you want, but further in, it goes on to talk about limiting calories, certain grams of sugar, etc. so it contradicts that "eat anything you want" concept to some degree.
I should also note that- I'm not all the way through the book yet so maybe I shouldn't be judging.  There's no doubting that there are parts of it that don't quite line up, but I learned a long time ago, with a lot of books, you have to pick and choose the nuggets of gold and let the rest go. I'm overlooking some of the contradictions at this point and focusing on the core principles.
And who knows – maybe I'll feel different after I finish it.
So my eating window right now is 2pm-10pm. I know that's awfully late, but my husband is working late these days and it's the only way to have a meal with him. Also, Chantel says it doesn't matter when my window is, so I'm going with it. At the end of today, I've been doing this eating window thing for 10 days.
I think I've stayed fully within the window 7 of those days.  So for 16 hours a day, every day, I have fasted.  And even on the days I wasn't 100% successful, I was much more aware of what and how much I was eating and I still fasted 12 or 14 hours. Not 100% success but hey.. 1%.
On the days I didn't quite make the window restrictions it was because my husband cooked me breakfast on his only day off (not turning that down!!) or I had an earlier lunch so I could eat with someone else. I did try to cut off my eating earlier those days – not fully successful, but I'm learning self control little by little.
I've also lost about 3 pounds. I won't pretend that that all might just be water weight – totally could be – but I'm still counting it as a win.
Oh how I love(d) Diet Dr. Pepper.
Additionally, I decided to quit my beloved Diet Dr. Pepper.
First, my family (not my husband – he has never hassled me about it), but some of my other close family members pester me to death about drinking diet drinks.  I know they love me and mean well, but I'm a 42 year old woman and I'm just tired of it.
I'm emotionally, physically, spiritually, etc., etc., etc. overwhelmed with a million other things. I have enough stress and depression hovering over me – I don't need to be treated like a kid about one bad vice.   But whatever.
Nevermind that other people in my family have a lot of headaches and don't drink diet drinks.  Or they have heart issues or insomnia issues or blood pressure issues… they don't drink diet drinks so that can't be the cause for them. But diet drinks are the cause of all of my ailments.  I'm not bitter.  Really, I'm not.
But I've studied up about them – I've read the "doom and gloom" articles about all the bad stuff. Seriously, I've read hundreds of articles, posts, opinions about artificial sweeteners and honestly, I'm not convinced the stuff is the poison of the earth that is going to kill me.
Sugar is just as bad (if not worse), in my humble opinion (what did Dr. Oz say – it's like "shards of glass" in your veins?) and nobody is riding my butt about that.  I'd actually probably be better off giving up sugar than Diet Dr. Pepper, but again… whatever.
I've gotten so over them blaming every complaint that I have on diet drinks that I decided to give them up just to prove a point.  I know – I'm so childish.
I'm likely still going to have headaches (because they're very predictably tied to my hormones!!!).  My vision is still going to suck.  Blah, blah, blah.  I know – proving a point is a bad reason to give up something.
Diabetes
But it's not my only reason 😉  My other reason is I recently saw a news report about a significant link between diabetes and diet drinks.  And it made sense to me.  Was it true?  I don't know; probably not. There's so much hype around artificial sweeteners that I'm not sure any article is 100% believable on either side of it.
But diabetes is present on both sides of my family (all 4 of my grandparents were diabetic) and with me already being overweight, I'm at risk. I don't want diabetes. I don't do needles.  I'm scared ya'll.  I'm not scared of diet drinks, per se, but I'm terrified of diabetes!!  So if giving up my favorite drink in the whole wide world reduces my risk of diabetes, then I'm going to give it a try.
And PS – I'm also going to try to cut back on the sugar.  We'll see.  There is that tiny issue of me running a dessert blog that helps pay the bills, but I can do at least 1% better.  Right? Sure I can.
I'm not a big fan of absolutes (never say "never" or "always"), so I'm not saying I'll never have another diet drink. In fact, after 9 days without one, I did drink a Diet Dr. Pepper today. It was my first and only in 10 days, but it is what it is.
I really wasn't planning to drink one – wasn't even really craving one. What I was craving was anything NOT water.  And that fizzy, carbonatated feeling in the back of my throat.  THAT I was craving.
I actually looked for a cold Sprite or 7UP in my frig, but apparently my kids had swiped them all.  And dangit, I just wanted some cold and fizzy in my life.  So I drank one. And I'm not sorry.
Yes, I actually still have some in my frig. I decided to not wait until they were all gone to quit – I decided to quit on May 21 no matter how many were in my frig… and I think there are still one or two more hanging out in there. But that's okay. I'm not drinking them every day anymore. Or even every week 🙂  1%.
I even went to McDonald's and didn't order a large $1 Diet Coke. Ya'll. If I love any drink as much as I love a cold, canned Diet Dr. Pepper, it's a cold diet fountain drink (of just about any variety… Diet Dr. Pepper, Diet Coke, Diet Pepsi… all good when out of a fountain over a big cup of ice).
Results?
Anyway – have I felt different the past 10 days?  Meh… not really. I've actually had more headaches in the past 10 days.  But I also haven't slept much (my monthly battle with insomnia – also directly related to my hormones) and the caffiene withdrawels are probably getting to me (I don't like coffee, so Diet Dr. Pepper was my morning pick-me-up).
But 10 days in and so far, I'm happy with my decisions. I'm liking the fasting. I thought I'd miss breakfast, but when I do, I just cook myself eggs and bacon and 2pm and I'm all good.
I'm also noticeably eating less. I think my stomach is shrinking (not on the outside… I wish), but I literally feel full faster. So that's a good thing.
And I'm drinking a lot of water; I know that's good for me. I literally hate drinking water, but if it's ice, ice cold (I just heard "ice, ice baby" in my head – anybody else?) and has a shot of lemon juice in it, I can drink it without gagging.
So, 10 days. Mostly fasting 16 hours a day.  Only one Diet Dr. Pepper. And 3lbs down.  I'll take it 🙂  And I definitely feel like I've improved some part of me at least 1% every day since I started.
Okay – just realizing I rambled on for like 1800+ words so I'm going to stop for now.  Congrats if you made it through all of this. It's mostly for me, so if nobody reads, that's okay.  But if you are reading… I make no promises about daily blogging, but tonight has felt therapeutic writing this all out, so maybe.
Until next time,
Rose