It's a New Week and this week is just zooming by.  And as I start writing, it occurs to me that once again, I have no pictures for this post.  Dangit!!   I really have to start snapping more pics.  Maybe I can find a stock photo or two to include.. haha!
Monday
Ugh!  Anyway, Monday was busy, busy.  Sarah woke up covered in Poison Ivy.  It's so crazy.  She's incredibly allergic and she and her cousin Addy actually got into it on Saturday.  We know this because they're both covered and that was the only time Sarah was in the woods.
It makes no sense, but her rash didn't start showing up until 36+ hours later on Sunday night.  At that ime it was just a small spot.  But when she woke up Monday, her eyes were swollen almost shut and the rash had spread on her arms, neck, legs, between her fingers, her ears, etc.
I immediately called and scheduled her an appointment to see the doctor.  While we waited for appt. time (after lunch), we started homeschool.   We didn't get a whole lot done, but something was better than nothing – then it was time for lunch and time to go!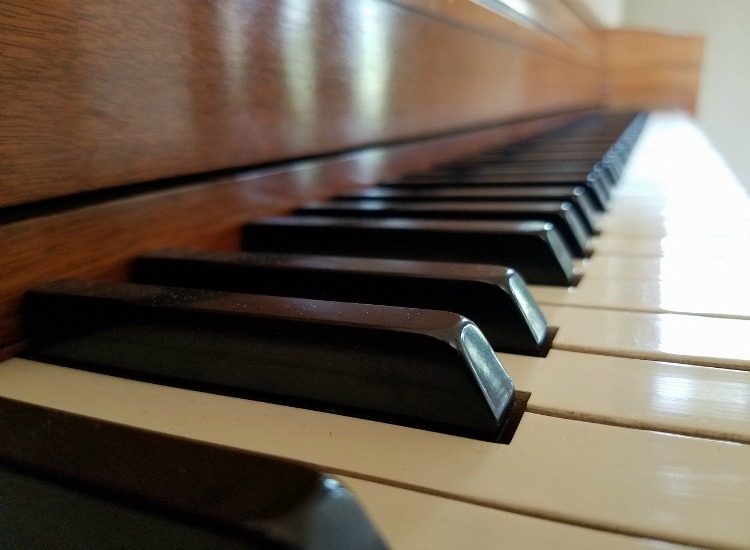 We came straight home after getting her some meds and did more school.  Then at 4:15 we had to leave again for Noah's first piano lesson.  I SO wish I'd snapped a picture of this.  He's been asking to play for months so I was super excited to finally find a teacher and get him started.
Side note : I've always dreamed of playing piano so I'm thrilled he's doing it – I'm living vicariously through him 😉
After that we had to run by the store and get gas in the truck.  After the second trip to town, we came home and did a little more school, then some chores, then supper and bedtime.
Blah!
Tuesday
Today was a much better school day.  We accomplished all lessons scheduled for the day plus the ones we didn't finish yesterday.  Granted, I had to sit at the table with the kids for more than 6 hours (which kills my back), but it felt good to get it all done.
Sarah continues to battle the Poison Ivy, so she didn't feel great today, but other than that, it was a smooth-sailing day.
I also managed to get a little bit of blog work done, plus some house stuff like laundry and dishes.
Being my hero, like he always is, when the kids got home, my husband snapped his fingers and had the kids cleaning up the main living area of our house which had gotten out of hand over the weekend (and Monday).
It was so nice.  He also cooked supper and let me sit and do some more blog work.  Gosh, he spoils me.
And that was it… a pretty normal, uneventful day.
No Spend Challenge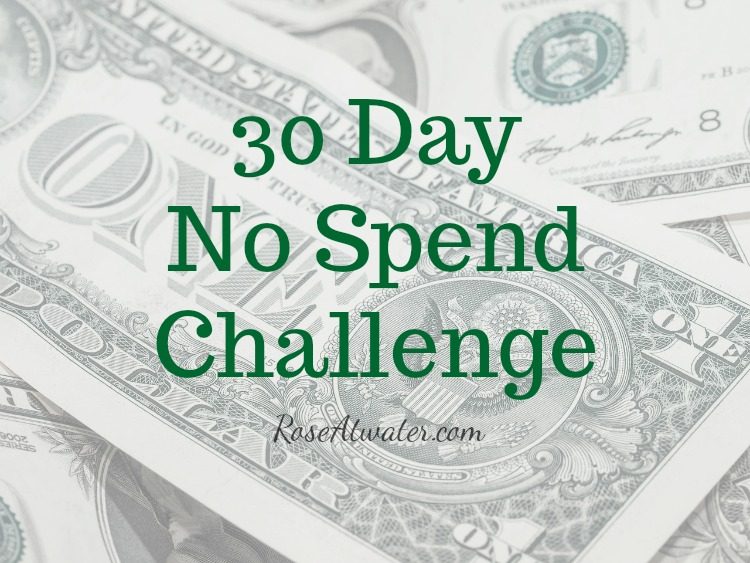 Now … time for the No Spend Challenge and what we've been eating.
On Monday, while in town, I stopped by the store and grabbed some house stuff – bleach, a binder for one of the kids, and some anti-itch cream for Sarah.  None of these things are in our grocery budget but I'm mentioning it because I managed to spend ZERO on groceries.
That's pretty good for me… haha!
Today I sent Caleb to town when the kids pointed out to me that we were out of milk.  He bought 2 gallons of milk, a Gatorade (for Sarah), and 3 loaves of bread… and a couple of $1 root beers  and some candy.  I guess that's the price I pay for sending my 16 year old and his 10 year old brother to the store together.    Total spent : $18.18
Total spent to-date: $152.48
Not too shabby!  Other than eating out twice, I've managed to feed 8 people, 3 fairly well-rounded meals for 17 days and only spend $152 by eating from our freezer and what we already had on hand!!  That's around $.38 per meal.
Here's what we ate:
Monday:
Breakfast : I have no idea.  But it was something we already had here…. eggs, cereal, PopTarts….
Lunch : Burritos (leftovers from Sunday night), sliced apples for a snack
Supper : BBQ Ribs & Potato Salad  – the ribs were from the freezer.
Tuesday:
Breakfast : Eggs & Cereal
Lunch : Hot Dogs, Sliced Cucumbers & Salad – cucumbers for the kid who won't eat salad and the hot dogs from the freezer.
Supper : Spaghetti &  Meatballs, Garlic Bread, Salad – the meatballs from the freezer.
That's all!