I know I'm dragging my feet when it comes to writing about our kitchen remodel.  What can I say?  Life happens. But here I am back sharing the next step of our Kitchen Remodel : Cabinets.
I feel the need to also note that my blogging about my kitchen remodel is actually way behind my actual progress on my kitchen remodel.  As I write this (in March) the cabinets are done. They are painted and have hardware. We also have (beautiful) counters and appliances installed.  The floors are half-way done.   We still have to paint the walls, do the trim work and a few other odds and ends.
We're also still waiting on barn doors but that's another story since I haven't mentioned those before. ?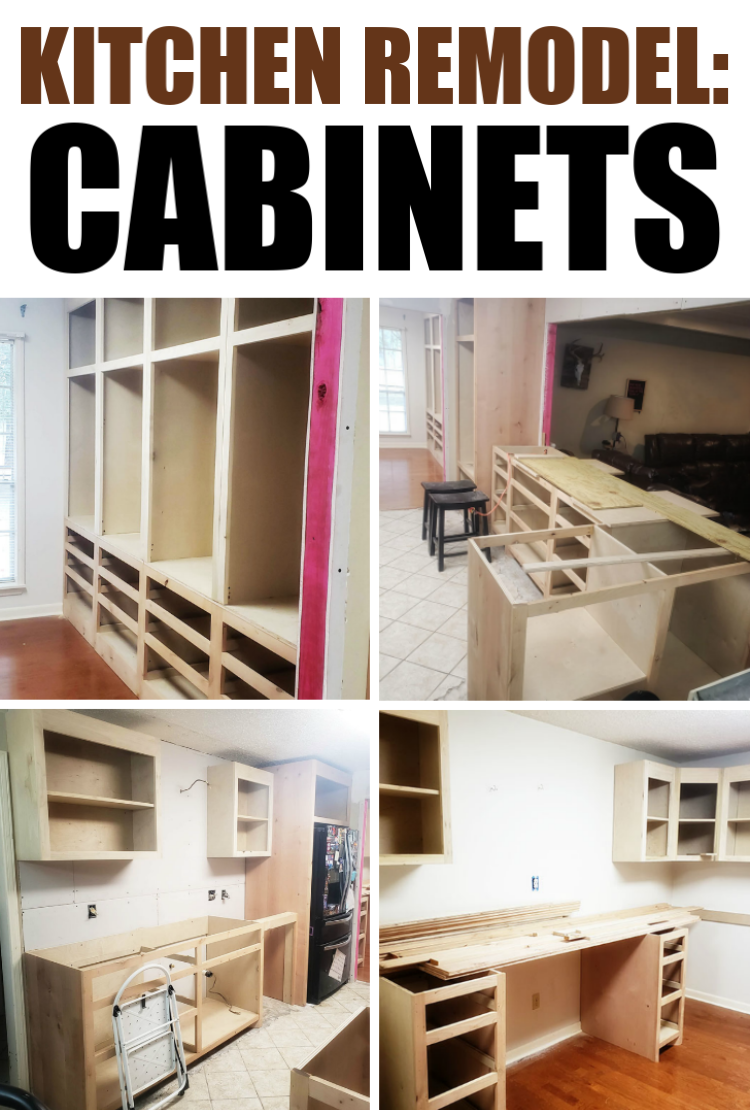 Anyway – keep that in mind when reading. I promise the kitchen remodel isnot going as slow as I'm writing about it … ha!
Kitchen Remodel
If you need to catch up, start here:
So after it was all ripped out, it was only a short time before our cabinet guy Jonathon, from Bunyard Cabinetry came back to put in our beautiful new cabinets!
To keep things consistent with previous posts I'll do one section at a time.  In the original kitchen, on the right side, we went from this (original):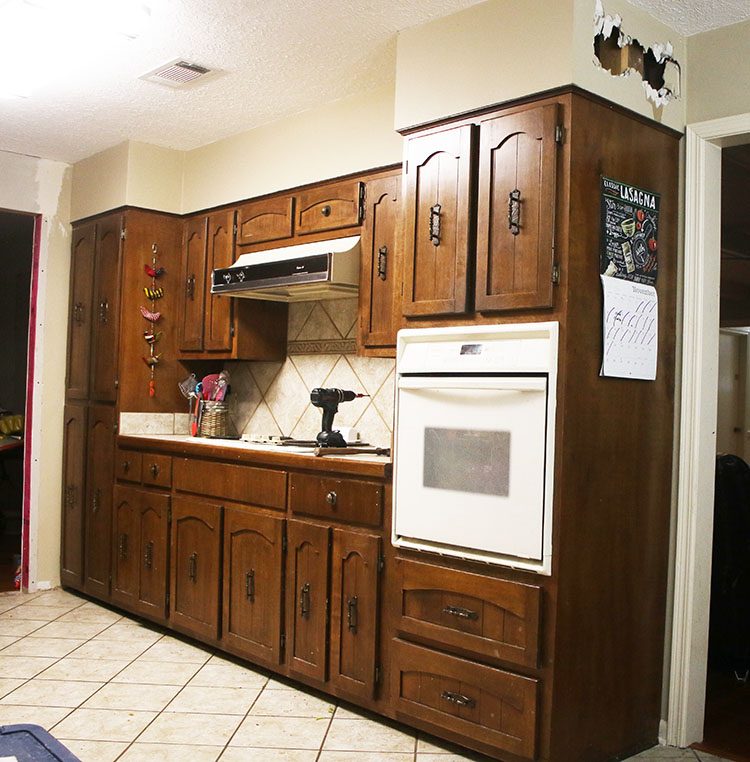 to this: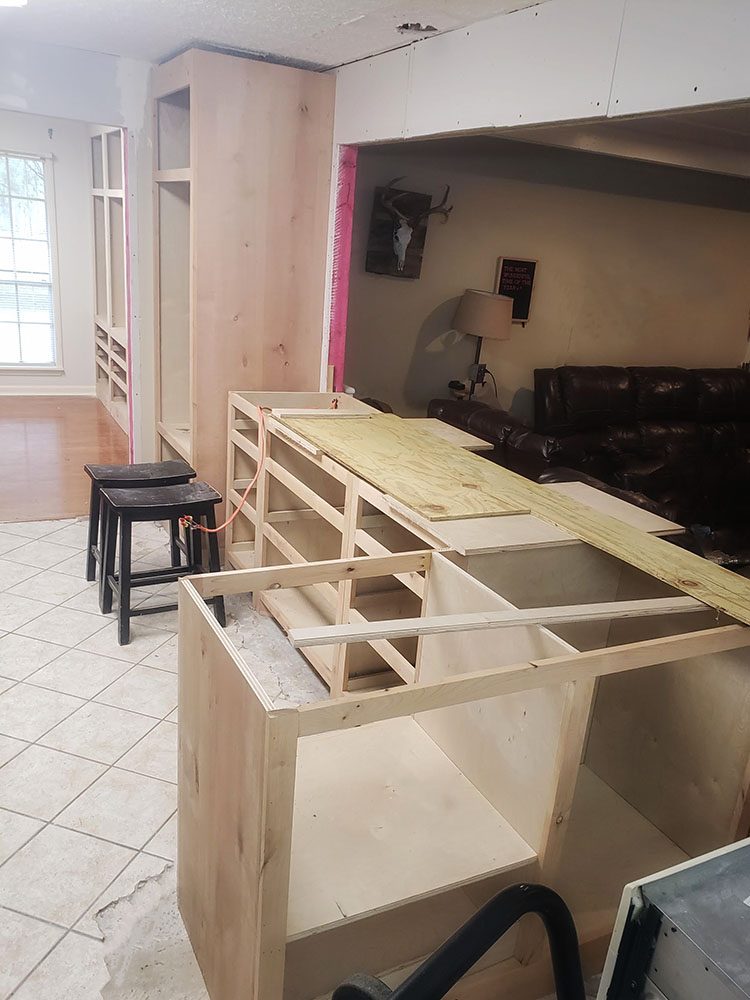 The sink side went from this: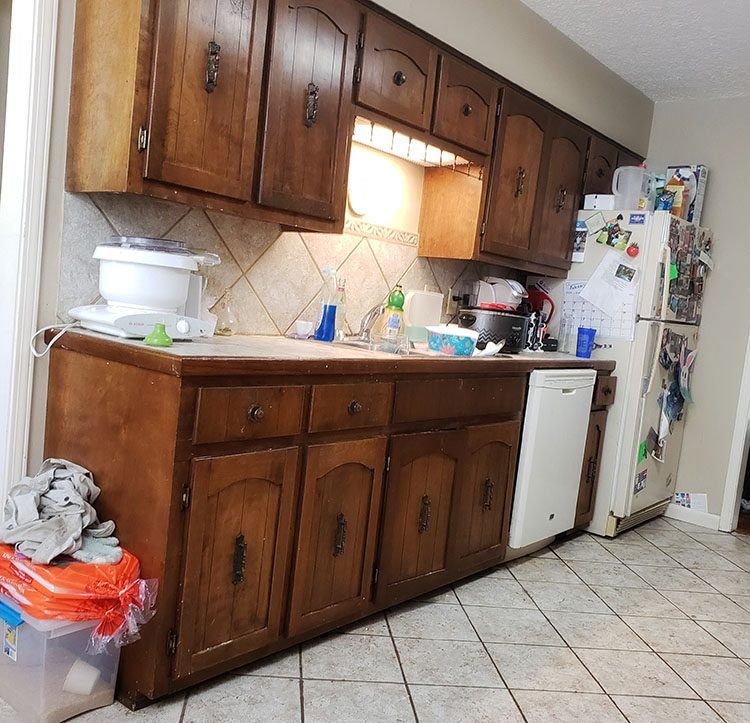 To this: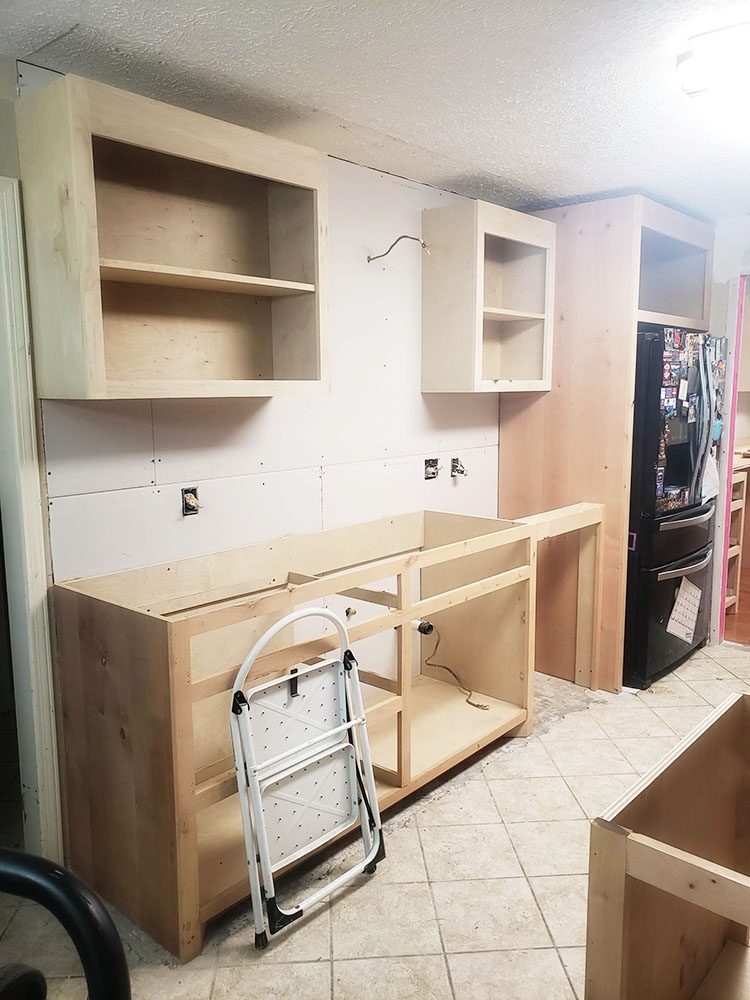 We didn't buy a new fridge – we already had the black one from our previous house. It just wouldn't fit in that spot until we remodeled..
In what I've come to fondly call my cake room, we went from this: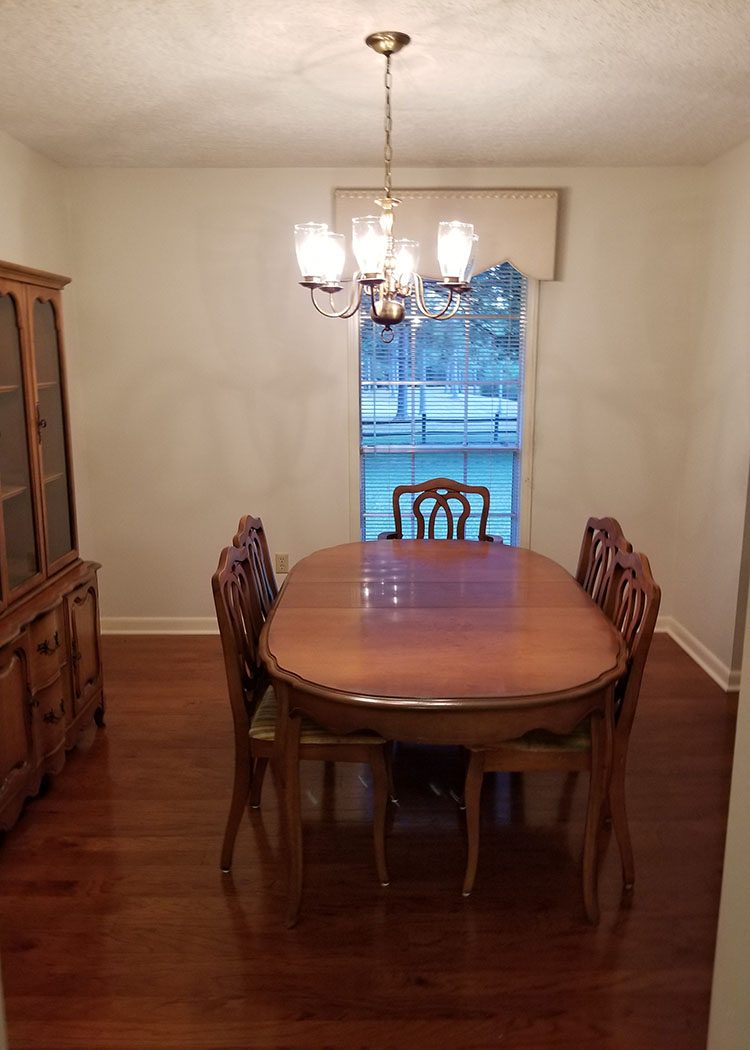 To this: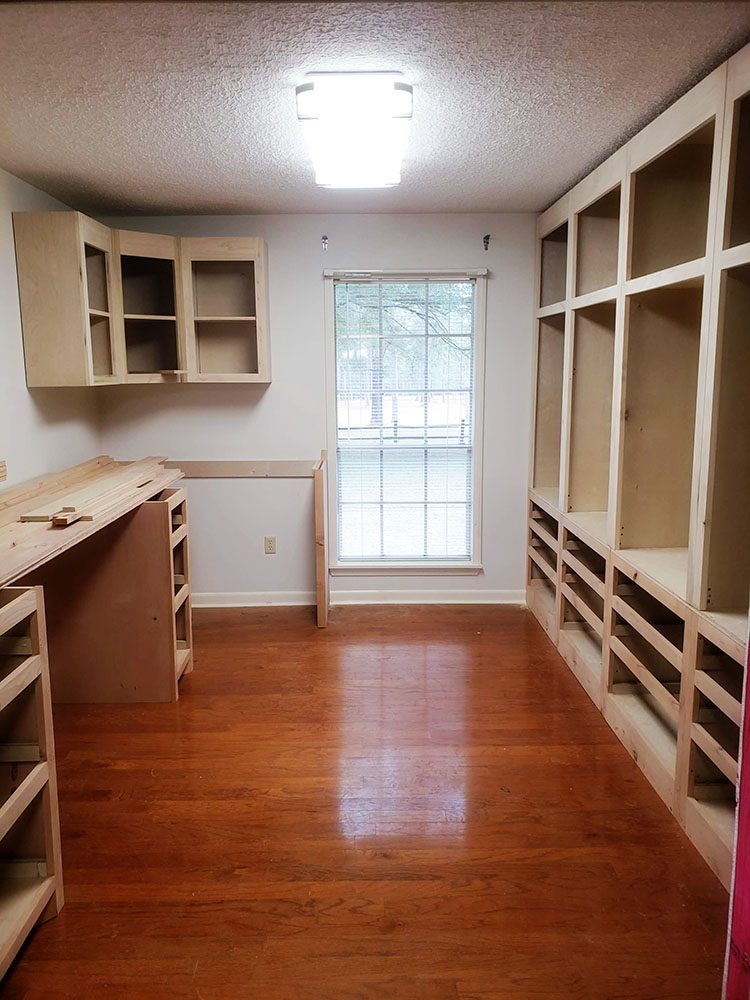 I am dying to show you this room finished!  It's easily one of my most favorite rooms ever!!
On the right side, we closed up a doorway into the formal living room and I made it a wall of storage for all of my cake supplies: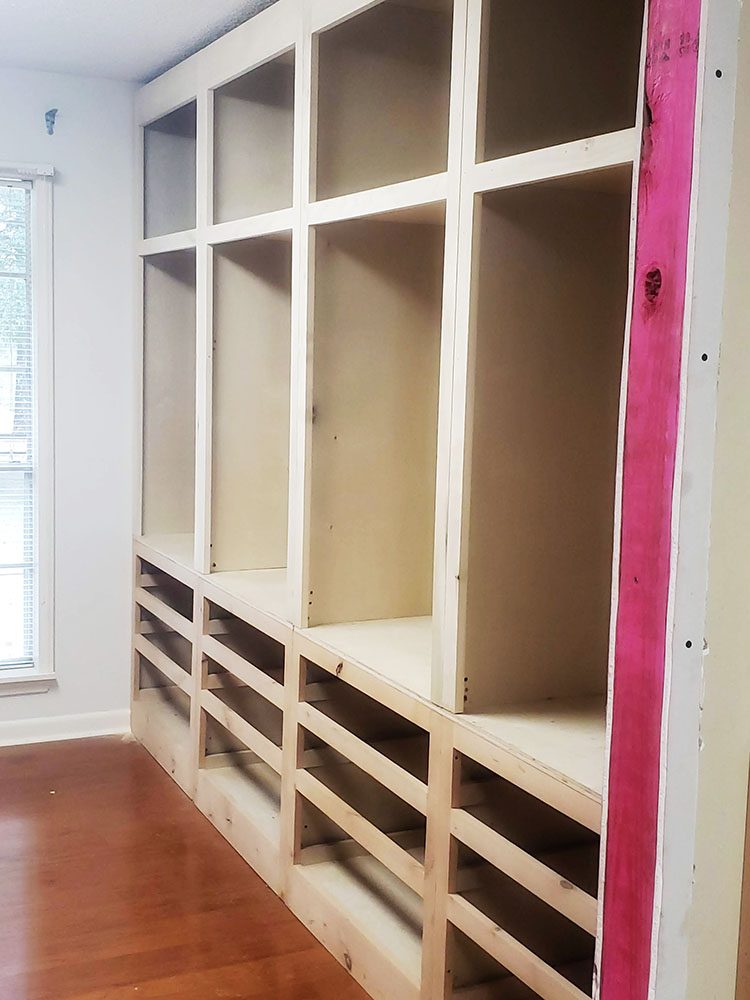 Some of it will be open storage and some will be closed.  It's going to be amazing!
On the left side, I have this huge work space: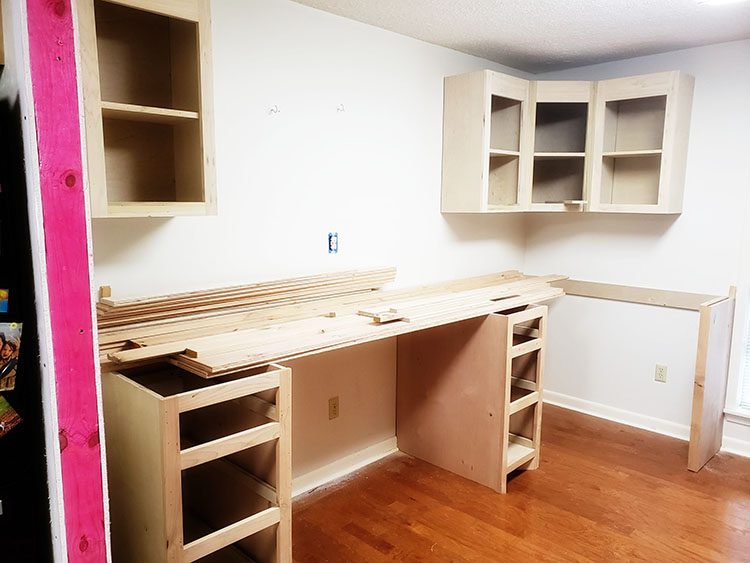 In the center will be more storage and a roll-out island that is going to be SO amazing!  In the far corner will be my office/desk area. I've never successfully had a space in any of our homes where I could do blog work and/or cake work. Now I'll have both!
Okay – in my next post I'll show you the painted & finished cabinets!
Have a sweet day!
Rose