If you're visiting to see my cakes, you can scroll through all of my cakes posts here, visit my cakes page here, and "like" my new Facebook page "Rose Bakes" here.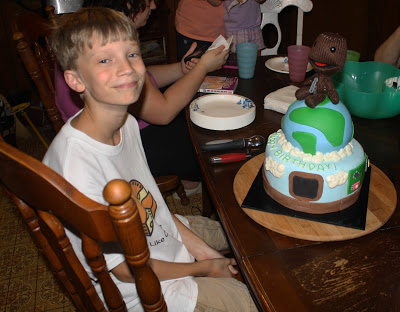 Today, my oldest son, Joshua, is 14 (the above picture is from his party on Saturday). Wow…where have the years gone?! Happy Birthday Joshua!!
So, for his 14th birthday, he wanted a video game/sleepover party (almost the same party he had last year… why mess with success?), and he wanted a Little Big Planet Cake, and he wanted an "I Like Cheese" t-shirt. Yes, he's a little goofy.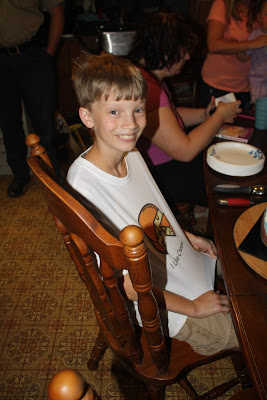 Can you see the t-shirt there? I got it custom-made from Vistaprint for just a few dollars shipping! It's his new favorite thing to wear… I love an easy-to-please child!!
Anywho… back to the birthday and the cake. So, Joshua drew me a picture of the cake he wanted. Since I'm not a gamer, I had no idea about most of this stuff, but with his guidance, we made his dream "Little Big Planet" cake!
*Almost all of the pics were overexposed, so I Photoshop-ed them to make them decent, although the color is "off" now! I had sent my camera off for a repair and it came back with all the settings back to default… I didn't notice and since I barely know how to operate it anyway… my pics were awful!!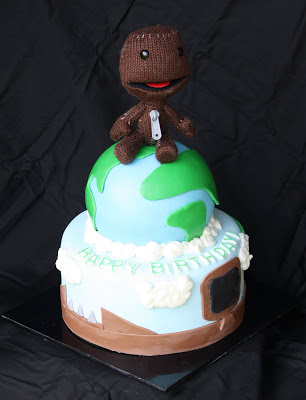 The bottom tier of this cake had a layer of chocolate cake and a layer of vanilla cake, with Oreo Cream filling in between!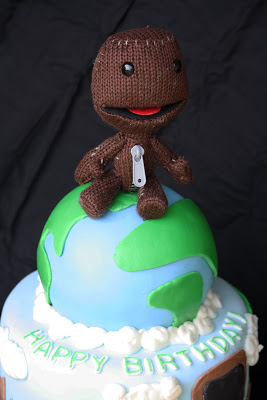 The planet was all vanilla cake with Oreo Cream filling. Sackboy came from Amazon!! The planet was made with the Wilton ball pans. The clouds were vanilla buttercream frosting made with a Wilton round tip!
And everything else was fondant. I'd tell you what all these little gadgets were if I knew, but I don't!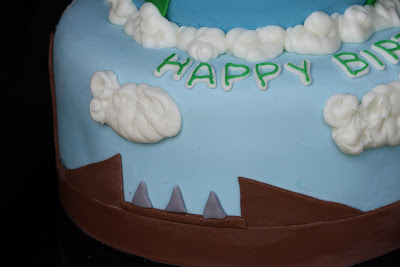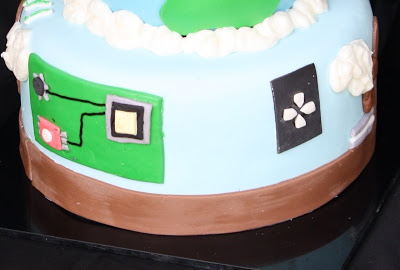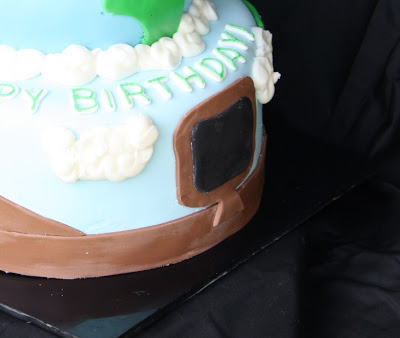 Although the details of the cake mean very little to me (because I don't play
Little Big Planet
), Joshua loved it and that's what really mattered!! I really wish I had better pictures, but I took more than 20 and these are the only few I could salvage!!
Be sure to check out all my other cakes and cupcakes here!
New to Adventures In Savings? Subscribe to Adventures in Savings by email for a daily update of all the deals or follow me on Facebook or Twitter to get all the latest updates faster!
This post contains affiliate links – which means I might earn a few cents (or even dollars) if you click on them. However, ALL opinions and recommendations are my ovf4rbt54buey32wn and are not affected by the use of these links. I won't tell you I like something unless I really like it!