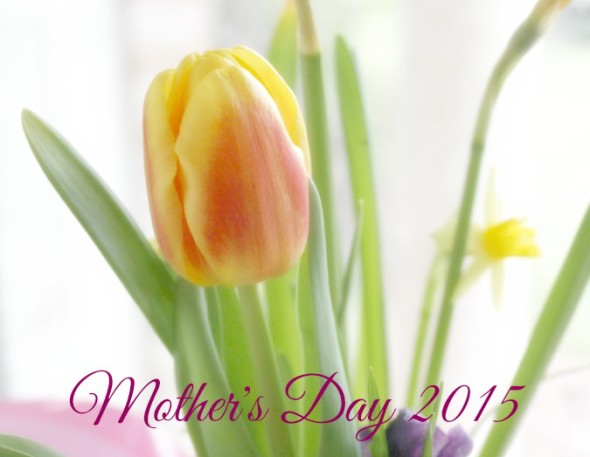 Yesterday was an amazing day.  It started out with all 6 of my kids and my hubby bringing me gifts in bed.
Fancy lotion from my husband – something I'm too cheap to buy for myself but love and haven't had for years.  My husband remembered.
Plants from my oldest son – a Peace Lily and potted Tulips.  My favorites… sweet surprises from my (almost-grown) teenage son.
Chocolate and cute socks and jewelry and notes…. a gift from each of my kids (the olders picked out themselves, the youngers had help from Daddy)… things that made me cry and squeezed my heart so tight.   Beautiful and thoughtful and lovely things from all of them.
Then they made me breakfast before church and told me I had the day off.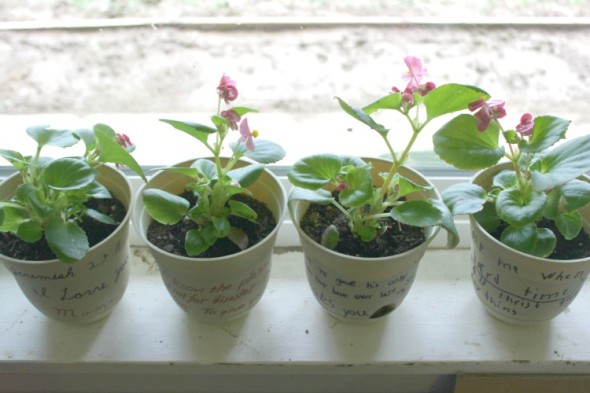 At church… more flowers and gifts and notes.
After church we visited with my Mama who has been sick and didn't make it to church.  We gave her gifts and hugs and love….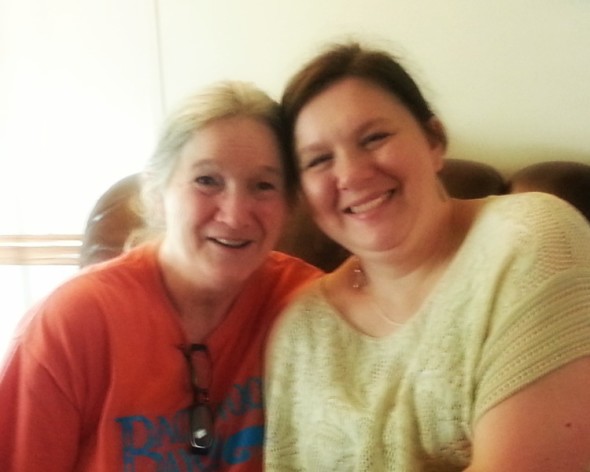 Then it was time for lunch.
I honestly didn't want to go out to eat – usually the restaurants are packed on holidays and it's miserable to wait forever for a seat and food… but my baby boy said he wanted to go "pizza crust".
We think he meant Pizza Hut, but on his suggestion, I told them I'd love to go to Fox's Pizza (my favorite local pizza place) if it wasn't packed.
So we made the drive (with Wendy's in mind as a backup plan) but were pleasantly surprised to find the restaurant open, but not overflowing.  We sat down immediately (which is not common for a family of 8) and had our food in no time.
I absolutely love pizza and it was the perfect choice for lunch. Especially Chicken Club Ranch Pizza (um, white cheese sauce, bacon, grilled chicken, cheese, ham, fresh tomatoes….).  Yeah,  it was delicious and fun and exactly what this Mommy needed.
After that my husband took the long way home.  He knows I love to ride and look with no particular destination in mind.   We rode on some roads I hadn't been on in years (maybe ever) and it was fun and relaxing.
If we got bored, all we had to do was ask Asher for funny faces – he happily entertained us!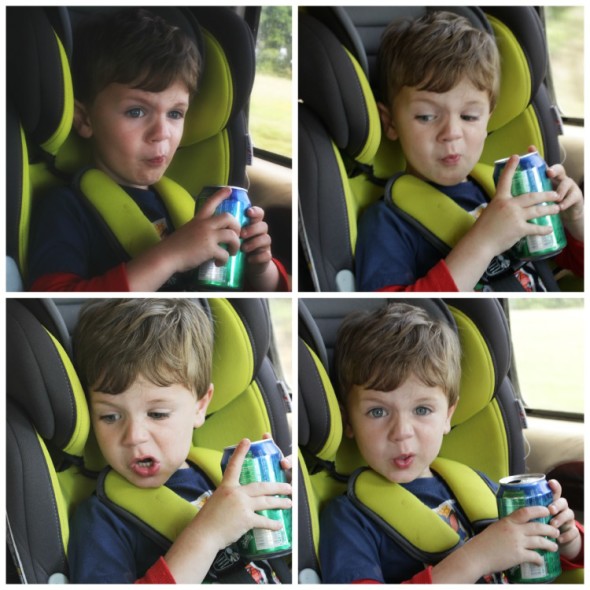 Then at home Caleb made supper… Buttermilk Crab Pasta Salad.    And dessert was chocolate-dipped strawberries Richy had made the night before.
We ate while we watched a Hallmark movie.  And then we played Family Trivial Pursuit.  And I honestly was overwhelmed with the love and consideration my family lavished on me yesterday.
But mostly… there was this: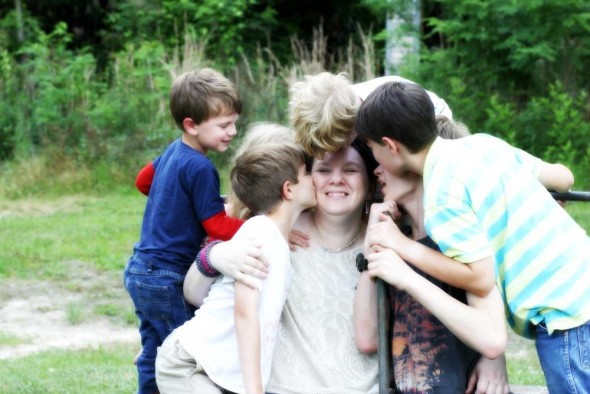 Kisses from my kids.   That was maybe the very best moment of the day and always the best part of being Mommy.   The love.  I am so very blessed.
To toss in a little reality, lest any of you think my life is "perfect" (it's absolutely NOT), we also threatened to duct tape the kids mouth shut on the way to eat pizza because they were bickering and were secretly praying the Trivial Pursuit game would hurry up and end because our wonderful day was a loooong wonderful day 😉
And the teenager?   He doesn't love the long family drives in the country as much as he used too… haha!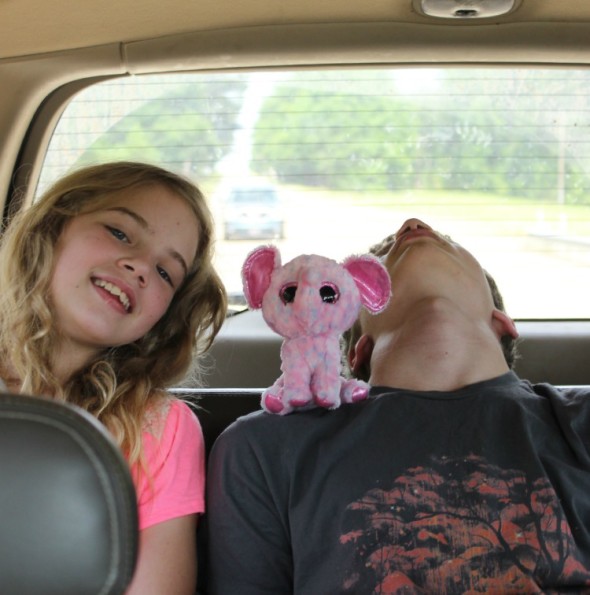 But his little sister likes messing with him when he's asleep … hahaha!
So tell me – how was YOUR Mother's Day?