We had another good day today and a night out in the Mustang tonight.  We finished all of our schoolwork, managed a few chores and I even accompished an hour long business call without interruption.  That's a BIG deal 😉
As I mentioned yesterday, Richy and I planned a night out tonight.   Or rather, I planned a night out and asked him if he'd join me 🙂
Mostly, I needed to buy a huge pile of groceries for my cake orders this weekend.  But also, we had gift cards we'd been given for our anniversary and it seemed like a good time to have a date night.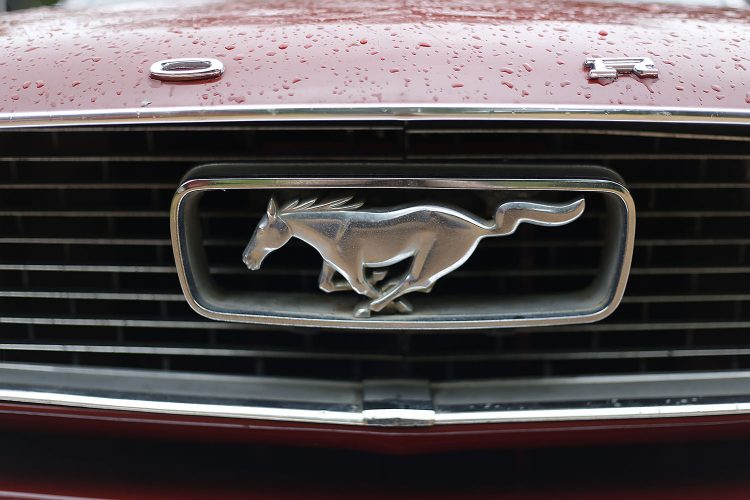 It turned out even better than I planned.  The weather here in Mississippi has been very cool – which is rare for us in September – so we were able to go out on our date/shopping night in the Mustang.
We tried going on an outing in the Mustang a few weeks ago and it nearly killed us because it was SO HOT.  Since then, we've just made short runs to our tiny hometown but haven't ventured any farther than that.
But with the air crisp and cool – we ventured out of tiny town to go shopping, run a couple of errands and go out to eat.  It was a fun, mostly relaxing evening.   It sort of drizzled the whole evening, but we didn't mind.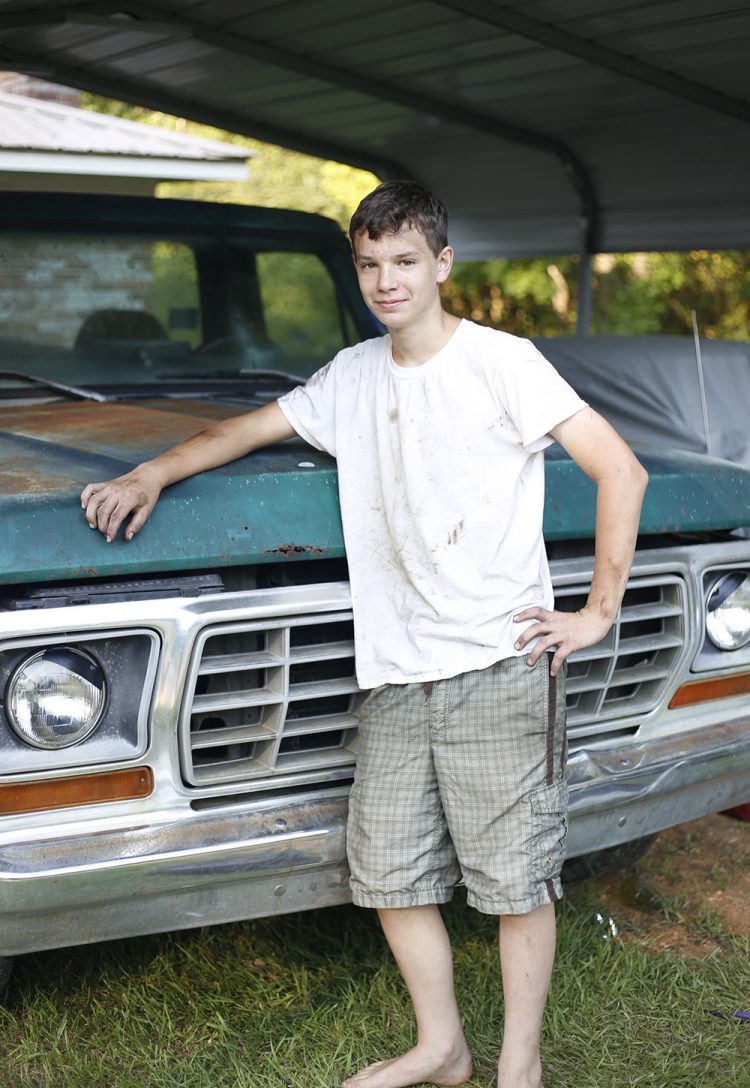 First we stopped at AutoZone to exchange a part for my son.  He's restoring a 1978 Ford F-150 🙂  (above is the pic I took on his 16th birthday last week with the truck – he got it on the 1st of Sept)
Then we went to eat at Applebees with our gift cards, so our meal was FREE!  Yippee!!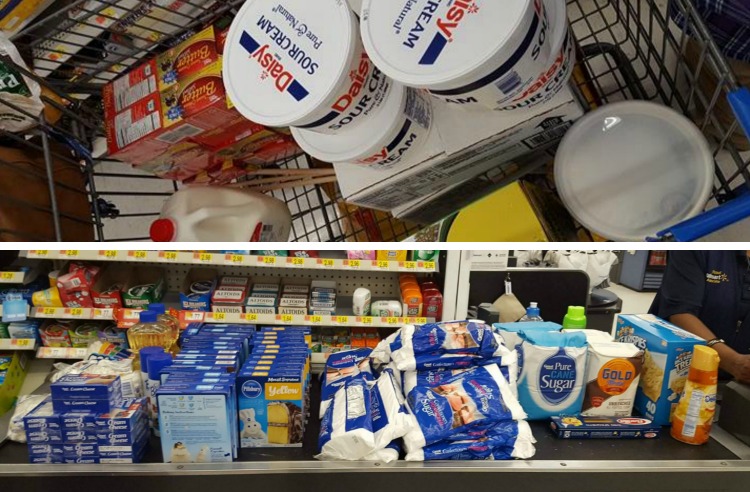 Next we stopped at Walmart and loaded up on cake supplies and a few things for the house.  I have two wedding cakes and two groom's cakes AND a birthday order this weekend so I need a LOT of groceries for cake.  What's crazy is, they didn't have enough cake mix in stock and I bought them out of sour cream.
(I'm assuming you know this, but just in case – I have a separate business account for all of my cake shopping – this does not affect our personal budget/spending)
Then Sonic  – for dessert.  I thought it was Half Price Shakes after 8, but apparently that's only true for some specialty shakes right now?!  We didn't realize it until the order was on it's way so we had full-price milkshakes.  Oops!
Our last stop was the liquor store.  I'm getting low on vanilla and since I make it homemade (see how I make homemade vanilla extract here), I needed a big bottle of rum to start another batch. And that was it… we were on our way home!
No Spend Challenge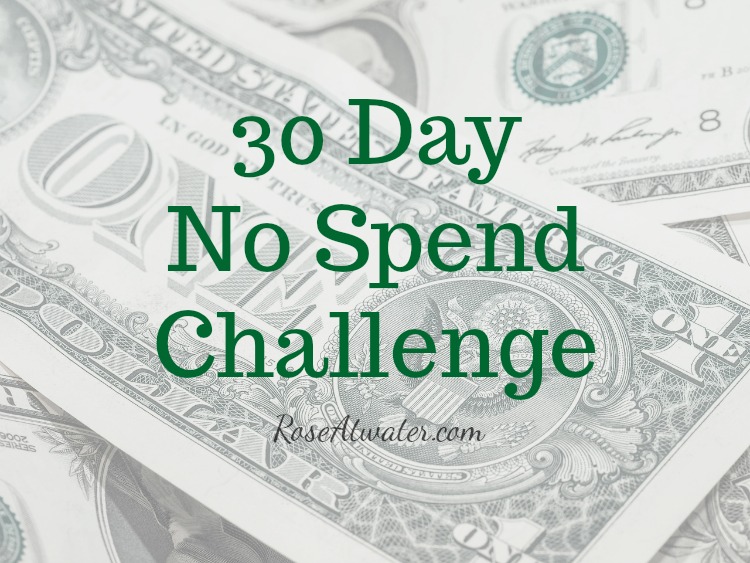 Since we were already going to Walmart, I bought a few neccessities for the house.  I had more things on my list but I narrowed it down to only things we really needed and were allowed (fresh bread, dairy and produce).
Here's what I got: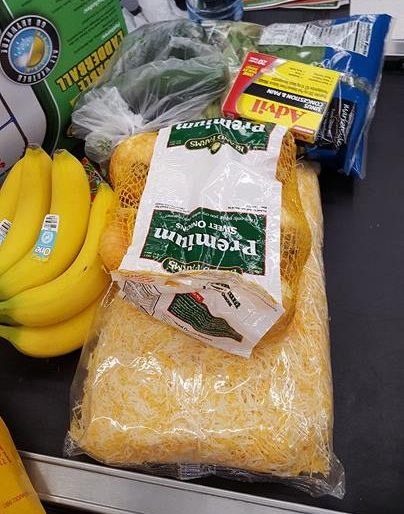 Sorry the picture is so small, but I'll tell you what we have there.  I got Advil Congestion (we're all suffering from summer colds), salad mix, cucumbers, bananas, big bag of shredded cheese and onions.  The box on the top left is a $5 Ladderball game.
We bought this game for our kids months ago and they absolutely loved it but one of the posts got broken (nobody knows how… ha!) so when I saw it on clearance for $5, I grabbed it for them since we paid $20+ the first time around.
Total spent on groceries (without the game or meds) : $32.03
To-date grocery money spent : $39.09
So far, so good, but I know we have a long way to go and I can admit to myself that these challenges get harder the longer I do them.  So we'll see…
And here's what we ate today:
Breakfast : Scrambled eggs, grits, fruit
Lunch : Leftover Taco Soup from last night and sandwiches
Supper : Creamy Italian Chicken over Rice (for the kids) and Applebees for Richy & I.
I had Poppyseed Chicken on our menu plan but I realized today that that would be more work for the kids while I was gone so I changed to an easier recipe.  I had the main part of the meal in the Instant Pot ready to go.
All they had to do was make rice in the rice maker, then serve the chicken over it.  I also instructed them to choose a vegetable out of the freezer to eat with the meal but they forgot and only ate chicken & rice.  #kids
Oh well!!
And that's it for today.  With this cold, I'm struggling to hold my eyes open tonight so I'm off to bed!