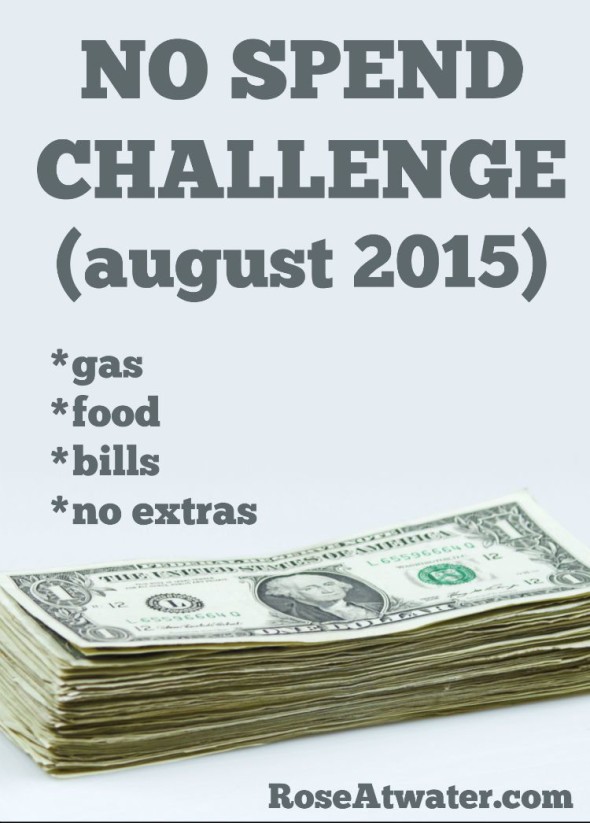 Oh Monday, Monday.  What.a.day.  Today we started back to homeschooling and man, oh, man – it was a doozy.
Somehow I forget each year how hard the first day back is.  How rambunctious the kids are – how difficult it is to get them to settle down, to focus, to be quiet for more than 2 seconds.
Today was not pretty – we'll just leave it at that.  And maybe, just maybe my hormones made it worse.  I'm just thinkin'.
Anyway – I'm exhausted.   I got in bed at 10:20 and I'm not kidding… I played Dr. Mario on the kids Nintendo DSi for an hour.  If I let myself, I can totally be addicted to that game – which is why I almost never play it.  But tonight I did.  Tonight I needed some time to think about nothing.  To just relax and try to kill all the viruses.  Haha!
Now that my eyes are blurry from staring at the tiny video game screen for an hour – I thought I'd do my spending update and try to get some decent sleep tonight.  Tomorrow is a brand new day!!
One thing I did today while getting all of our school books out and organized was list several books we're not using on eBay and Amazon.  Within an hour, one had already sold for a profit of $6.08 (after Amazon fees and shipping costs)!  I'm hoping several more will sell over the next few days and I can add that money back into our homeschool budget OR add it to our savings (I'm gonna run that by Richy to see what he thinks).
So, today Richy had to shop.  We needed milk, bread, cheese, cat food, drinks and a few other odds & ends.  We're also having a food drive for our food pantry at church, so Richy picked up some canned veggies to donate there.    We also needed some colored pencils for school.    I'll break it down below and then I'm going to sleep 🙂
Expenses:

Dollar General (homeschool):         $4.28

Dollar General (groceries):              $41.25

Dollar General (donations):             $8.88 (I'm taking these out of our grocery budget too, but it was canned food for church)

Extra/Unexpected Money Gained:

Sold book on Amazon:                       $6.08

OVERALL TOTALS SO FAR (spent so far / budgeted for the month):

Groceries/Toiletries:                          $328.04 / $1200

Clothing/Home Products:                $55.70 / $240

Entertainment/Eating Out:              $30.71 / $300

Gas:                                                       $139.85 / $400  

Homeschool Supplies:                        $4.28 (my homeschool budget is annual, not monthly, so I'm just noting this just to keep up)

Extra Money to Savings to Date:     $836.08    

Things we said no to… I put a few things in my Amazon cart today but I didn't buy.  I keep talking myself out of things because I know I'll have to tell you if I spend on something we really don't need… this accountability thing works!

Until tomorrow…