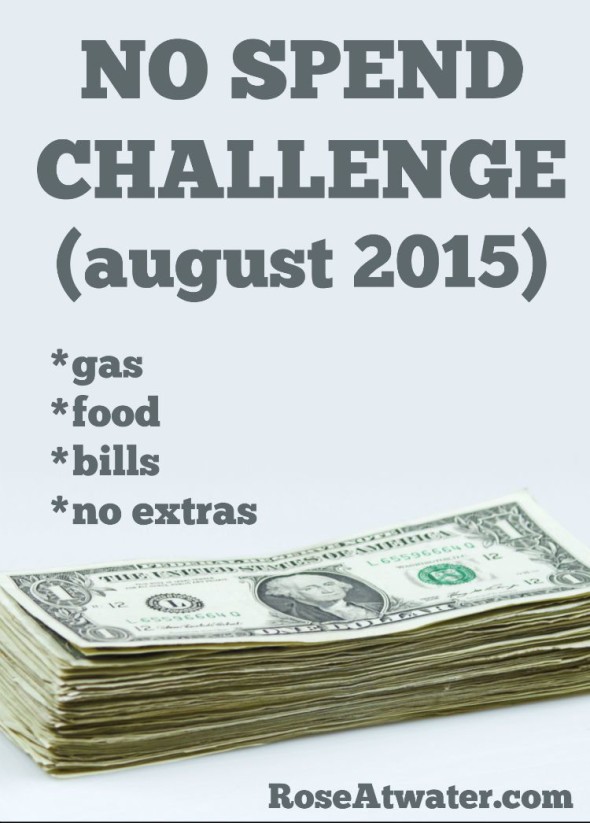 Ya'll – I can't tell you how excited I am that so many of you are excited about this challenge!    I got some really great feedback and this post is more popular than anything I've written here in months (although that might be because I keep failing to write here regularly… womp-womp!).
I honestly didn't think I'd have any expenditures to write about today, but I was wrong.  At bedtime last night we realized we didn't have any more pull-ups for the 4 year old (who is still struggling with being potty trained through the night) and we needed new batteries for our thermostat.
Plus, Joshua, our oldest son is starting his very first job with his new apprenticeship program tomorrow and we needed to fill up his car for the week.    Sooo… after church he went to town and stopped by Dollar General.
Aaaaand, while he was gone, I opened up email and found that my Amazon Subscribe & Save order was getting ready to ship.  They always send out an email a few days before so I can edit the order if I need to (and I did).
Let me tell you a little about that – since I'm here 🙂    I always watch for great deals on Subscribe & Save that end up being cheaper than Walmart or the dollar store!  Amazon ships the items to my house – for free with Amazon Prime – and when you have at least 5 things in your subscription each month, you save an additional 15% off the whole order.  We can almost always save on toilet paper so I keep a subscription for that every month… and we use a lot of toilet paper!!
This month I also saved on pull-ups, feminine hygiene products, toiletries and cleaning products to the tune of a whopping 46% savings off of what I'd have paid at a store!   I try my best to only get things we really need, but sometimes I end up adding an extra item or two that are really cheap just to get the 15% discount.   You can get more details about Amazon Subscribe & Save here.  The best deals are always those where you can use a coupon or discount on top of your Subscribe &  Save discount – which I did on most of the items this month!
So there's that and here are the details of our spending today:
Expenses:

Dollar General (home products):    $4.82   (batteries for our thermostat + hi-lighters for a Bible Study I'm teaching on Sunday nights)

Dollar General (toiletries):               $8.29 (pull-ups for the youngest)

Gas:                                                      $25.75 (fill up a work car)

Amazon.com* (groceries/toiletries)    $52.86 

*The Amazon.com order today was our regular Subscribe & Save order.

Extra/Unexpected Money Gained:

None today.

OVERALL TOTALS SO FAR (spent so far / budgeted for the month):

Groceries/Toiletries:                          $149.60 / $1200

Clothing/Home Products:                $55.70 / $240

Entertainment/Eating Out:             $10.00 / $300

Gas:                                                         $25.75 / $400  

Things we said NO to today….  nothing much.  Because Joshua went to the store for me, I wasn't tempted to buy anything.  In addition – I didn't do any online shopping or browsing either because we were pretty busy today.  

See ya next time!  🙂