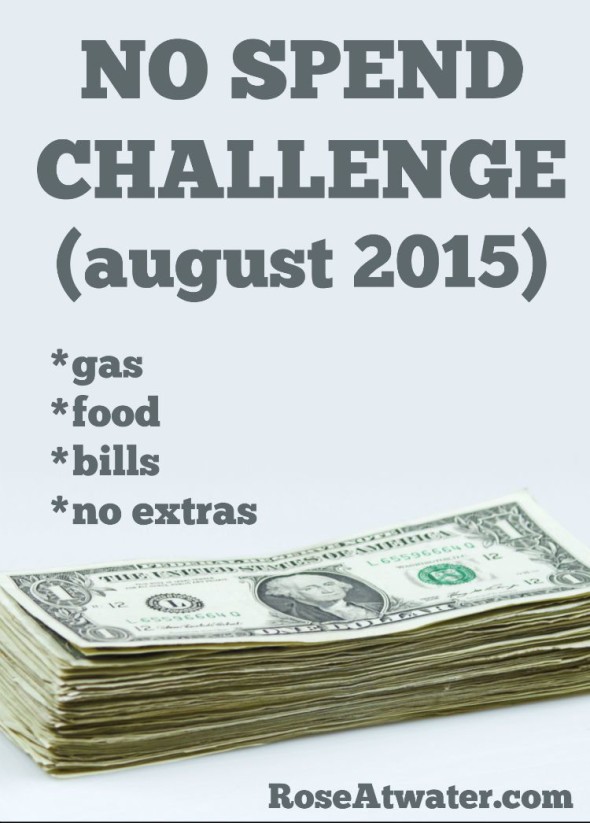 I feel like I'm setting a terrible example with this challenge so far… there was more shopping today.  We haven't done a challenge like this in a couple of years, but I really hope I don't discover that we're in the habit of shopping & spending nearly every day.    Oy!!
But why today?  Well, I had completely forgotten that I have poll worker duty tomorrow to work the local election.
By signing up, I agreed to be at the election precinct building at 6am – and stay to close to 8pm…. without leaving.  That's um… almost 14 hours in a tiny little building with no oven or refrigerator.  So if I'm gonna eat tomorrow – I have to take it with me.  And ya'll… I'm gonna eat tomorrow!
I'm not sure if it's like this everywhere, but the tradition with our voting precincts is to bring food – lots and lots of food – and share amongst ourselves.   I think there will be 7 of us there.
Soooo, I needed election day food.   My brother and his wife are also working and they're going to take care of some breakfast food – and I already had things on hand to make Buttermilk Crab Pasta for lunch – but what I didn't have was snacks and drinks.
And those are necessary.  Okay, okay – so they're not really, technically "necessary"… but when you sit at a voting precinct for that long and you can't leave or use a computer… you (really feel like you) must have snacks.  And drinks.  And books.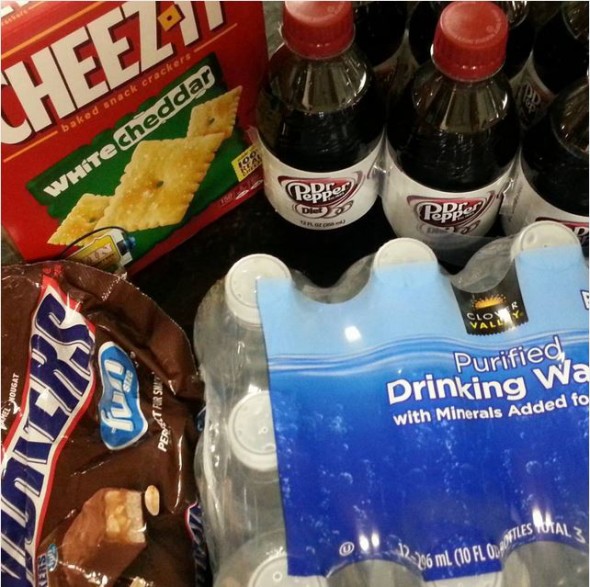 So I asked my husband to stop by the Dollar General on his way home today and get me some drinks and snacks.   And now I'm all set!
Expenses:

Dollar General (groceries):              $13.00

OVERALL TOTALS SO FAR (spent so far / budgeted for the month):

Groceries/Toiletries:                          $162.60 / $1200

Clothing/Home Products:                $55.70 / $240

Entertainment/Eating Out:             $10.00 / $300

Gas:                                                         $25.75 / $400  
See ya next time!