I'm letting the days get away from me so I wanted to pop in for a few minutes this evening and update on our menu and spending.  I'm sort of rushed today – with more "to do's" than I have time for, so this will be quick.
Wanna catch up?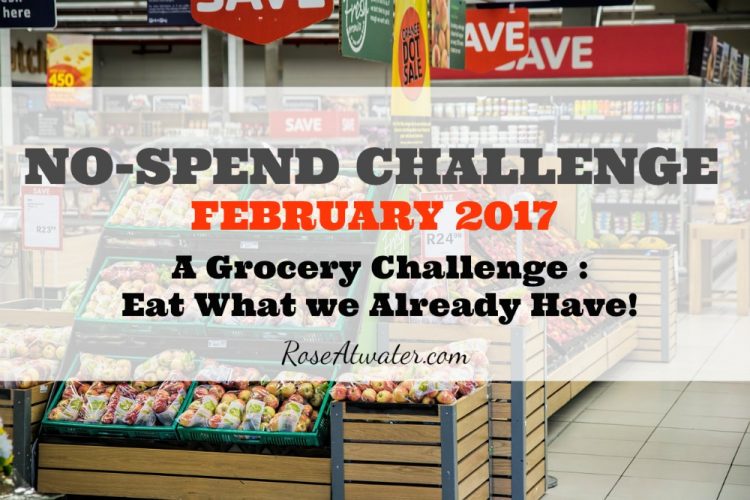 Saturday, February 18
Breakfast – Buttermilk Pancakes & deer sausage (from the freezer)
Lunch – (leftover) Potato Soup from Friday
Supper: Spicy Sausage Pasta*, salad, bread
Money Spent : $8.89 (2 gallons of milk at Dollar General when I went through town to a birthday party)
*This recipe was a sponsored post over on Rose Bakes so the money for those groceries came out of my business account, not our grocery budget.
Sunday, February 19
Breakfast – Leftover Pancakes from the day before
Lunch – Leftover soup and pasta (cleaning out the frig from the last 2 days)
Supper: Mississippi Roast (in the Instant Pot), rice, steamed broccoli
Monday, February 20 – My brother is building a shop and he had the day off for President's Day so I loaded up the kids and we decided to go help him work for the day.  For lunch, we ran to the grocery store and bought sandwich making supplies.  Normally we'd have just eaten what we had at home, but this was an out-of-the-ordinary and unplanned work day, so we just rolled with it.  Also, because we were gone until after dark and it was getting late, I grabbed burgers on the way home and a local place.  Again, not an ordinary day for us.
Breakfast – Pancakes (the last of the leftovers), fruit, yogurt
Lunch – Sandwiches & chips (see above note)
Supper – Burgers, fries, grapes
Money Spent: $39.96 (milk, bread, sandwich meat, cheese, bacon bits, lots of grapes, chips)
Tuesday, February 21
Breakfast – Scrambled eggs, toast, Pop Tarts
Lunch – Mac & Cheese, Fish Sandwiches, grapes (I found frozen fish fillet patties buried in the freezer, so we ate them up for lunch)
Supper – Lazy Chicken, Roasted Sweet Potatoes, Butter Peas (from the freezer)
Money Spent: $6.06 (I thought I canceled all grocery items from my monthly Amazon Subscribe & Save for this month, but I missed the Pop Tarts and they came in the mail today)
Total spent so far: $313.04