You guys.  I did not forget about the No Spend Challenge or updating here… but you know… life happened.
So, I haven't written since Tuesday.  And it's Sunday night now.  So let me catch up as best I can.  I'm sure I won't remember many details of our days, but I did keep up with spending and most of our meals, so I'll hit the highlights.
Wednesday
We did homeschooling and as far as I know, stayed home.  Richy stopped by the dollar store on his way home from work and spent $6.01 on tomatoes and one other thing I can't remember.  Then I burned the only bacon we had left in the house and we had planned to use it in our supper.  So I sent Caleb to town to get some bacon and a couple of other groceries (that I can't remember).  Total spent $18.08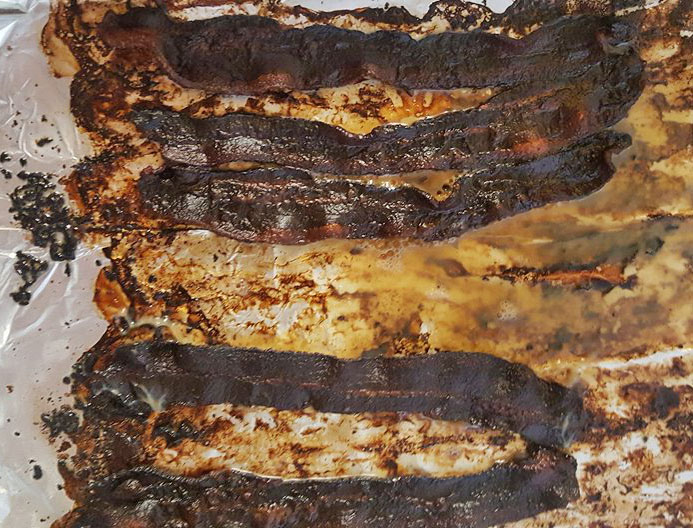 And here's what we ate:
Breakfast: Sandwiches (egg, cheese, sausage)
Snack : Chocolate Chip Cookies  baked by Noah!
Lunch : cereal,  leftover spaghetti, hot dogs and baked beans (it was a free-for-all for leftovers or whatever else was on hand)
Supper : Bacon Tomato Ranch Pasta
Thursday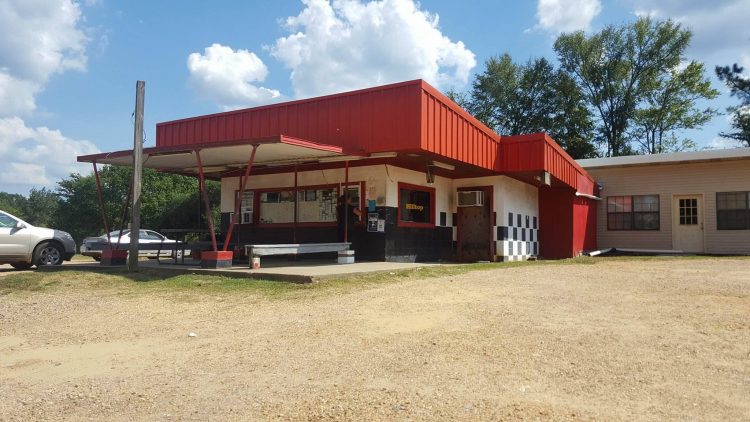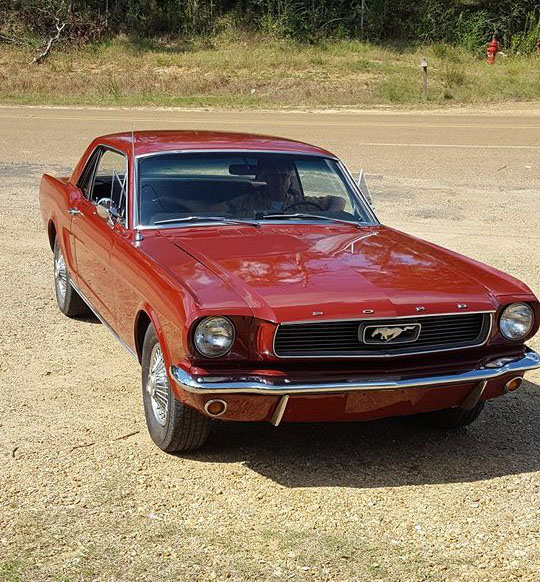 Again – home most of the day.  We did school, then baking for my orders for the weekend.  Richy came home early so he and I decided to take the Mustang for a drive to town and fill it with gas.  While there, he bought me lunch 🙂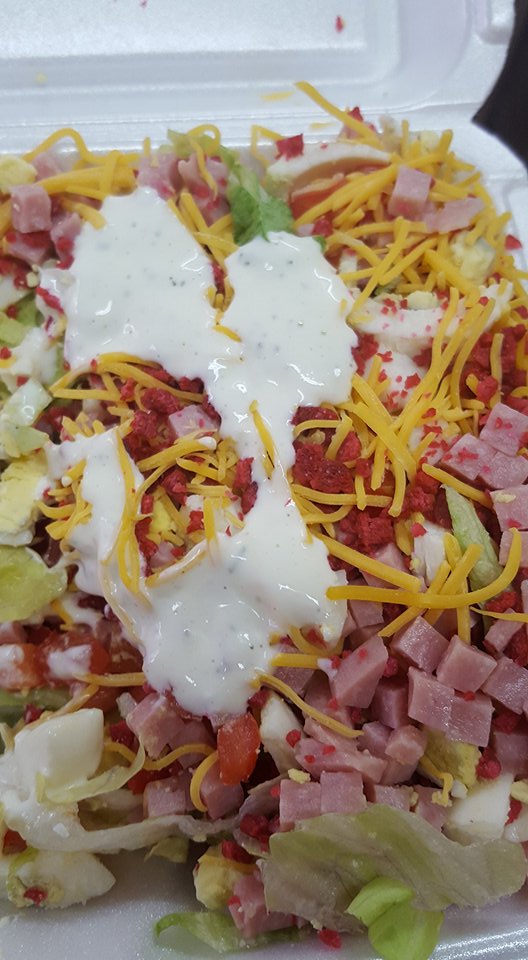 He had already eaten, so he took me to one of our local drive-up places for a Chef Salad – it's one of my favorite things!!
Thursday night we went to see my niece Addison play soccer so we ate out in town.
Friday
Richy had Friday off and I had cakes to do.  The kids worked independently on school (although I had to help quite a bit with math) while I worked.  It was a fairly easy day until time for delivery.  I won't get into details but a combination of events ended up making for a very rough afternoon and a conflict with a customer.
I hate, hate, hate to be in conflict with anyone.  I did my best to make everyone  happy and to resolve it, but it still left me feeling quite down for the rest of the day.   🙁
While in town for my deliveries, I stopped by the store.  We were out of milk, bread and drinks for me and Richy.  Total spent : $29.60.
Since I was feeling pretty awful, Richy cooked supper and it was SO good!!  He made homemade Cream Cheese Wontons (aka Crab Rangoons) and they were perfection!!
Here's what we ate:
Saturday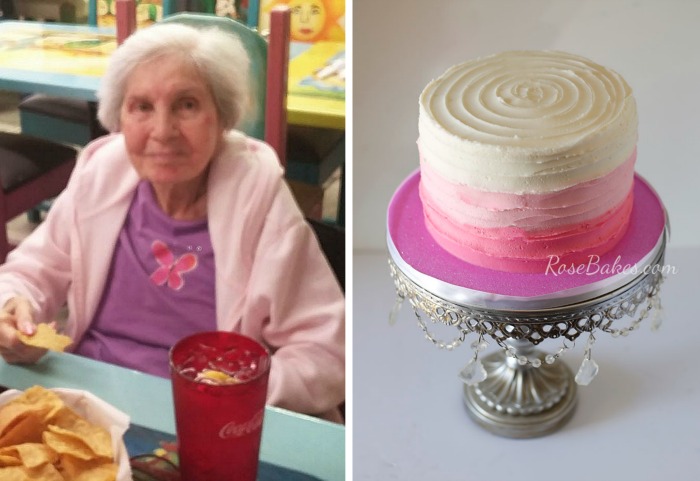 I had one small order to finish up Saturday morning, then I left early had lunch with this sweet lady – Mrs. Gladys.  She and her daughter are friends of my Mama and I've been doing Mrs. Gladys' cakes for4 four years.  This year she is celebrating 102 years!!  WOW!!
I spent the rest of the day with my Mama and sister.  It was a much longer day than anticipated and when I got home (very late), I still had to cook for a sponsored post, shoot a video and cook food for Sunday lunch at church.
By the time I laid down (after 2am), I was completely exhausted.
Since I was gone most of the day, I'm not sure what the kids ate for breakfast and lunch.  They were all home (ages 6-20), so they're perfectly capable of fending for themselves and the older kids making sure the younger ones eat 🙂
I do know for supper they made Ham & Swiss Sliders.
While I was out, I bought a few groceries that I needed to cook for Sunday at church and a few things we needed at home… milk, bread, apples, grapes & bananas, mayo, cheese, and deli meat for lunch (for Richy and Joshua). Total spent $59.52.
Sunday
And today…. we had a special service at church, then lunch there.  After church, we came home and chilled the rest of the day.  We caught up on some TV shows recorded on the DVR and we relaxed.  I also wrote a blog post and did some email work.  And that was IT!
Breakfast : Cereal
Lunch : Potluck at church.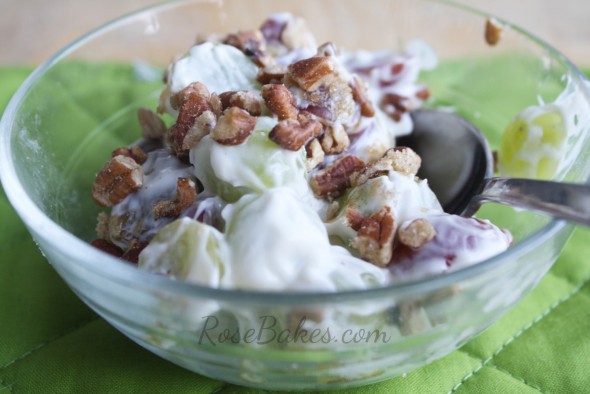 Supper : Leftovers from what we took to the church potluck… Ham, Mac & Cheese, Grape Salad (my Mama made 2 big bowls for church and had lots of leftovers that she shared with us!).
No money spent.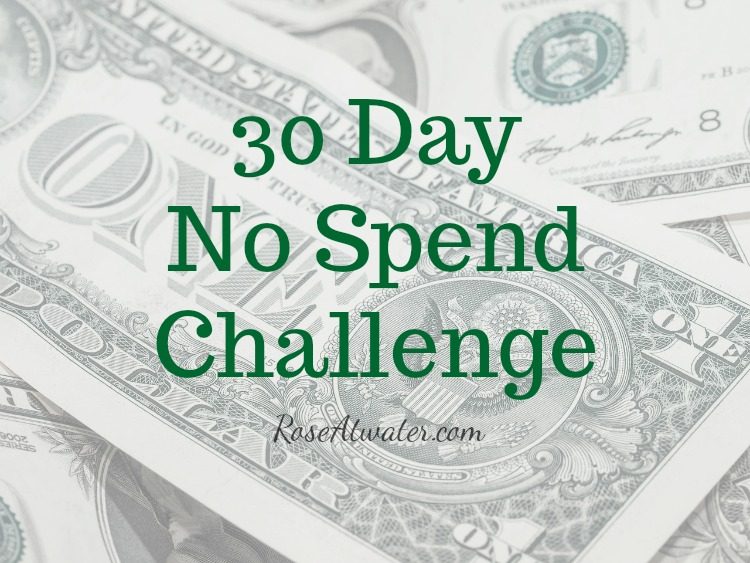 So… to sum up the No Spend challenge, I still feel like it's going well.  Adding all that up, we spent $113.21 in the last 5 days.  That's more than I'd have liked but there were only a couple of things that I feel like we could've skipped.
Total spent to-date: $265.69.
That's less than 20% of our normal $1400 budget and I'm thrilled with that number!!
Alright, I'm off to bed – going to do my best to get back to regular posting!