A few weeks ago Cents of Style had a big sale on these Plaid Blanket Scarves and I ordered 3 of them.  I haven't regretted my purchase for one second!  This weekend ONLY you can get Plaid Blanket Scarves – $12.95 & FREE Shipping!  This is a fantastic deal!
These scarves are soft, huge, beautiful and oh-so versatile!   There are seriously dozens of ways to wear them!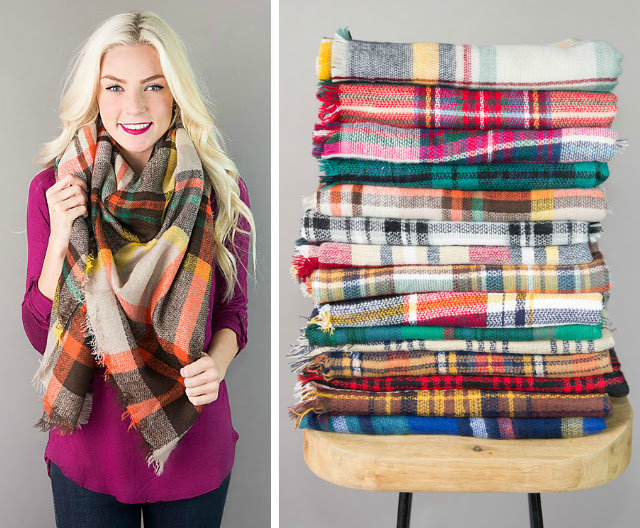 They also come in so many gorgeous colors and patterns… you could easily find one or two that you'll love!
These would also make great gifts for Christmas!  I seriously love my scarves and I keep one with me in my vehicle at all times. In addition to being a great accesorry and keeping me cozy – you can wrap a kid in in one if they forget their jackets 😉
Here  are some pics of all the different ways you can use these scarves.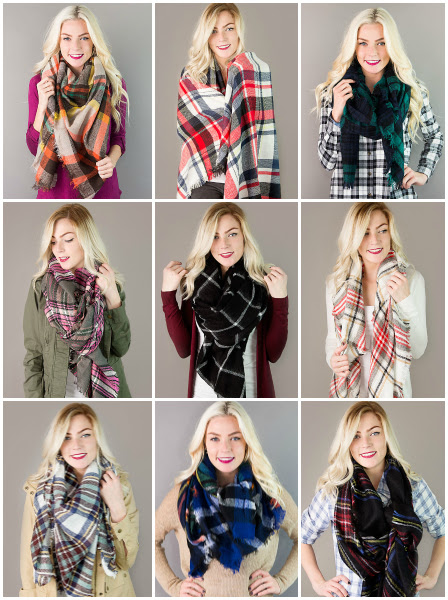 Hurry on over to Cents of Style and order your Plaid Blanket Scarves today!  Again, they're only $12.95 each with FREE Shipping when you use code BLANKETGIFT16 at checkout.  The coupon good is only valid 12/2/2016 – 12/4/2016 so don't wait… get your order in quickly while they have all the colors in stock.
Happy Shopping!
Rose