It's Day 4 of Write 31 Days!!  I'm going to skip my "journaling" for the day and share something else close to my heart.  For 2 more days only, you can get Raising Grateful Kids in an Entitled World for only $3.99 on Kindle!
Many, many months ago… I can't even remember when… my friend Kristen from We Are That Family and Mercy House Global (remember I went to their gala here) sent me a copy of her book, Raising Grateful Kids in an Entitled World.  She also sent some lovely gifts with the book and I was so honored to have received a copy.  I had high and lofty plans about writing a review and sharing all it's goodness with my readers.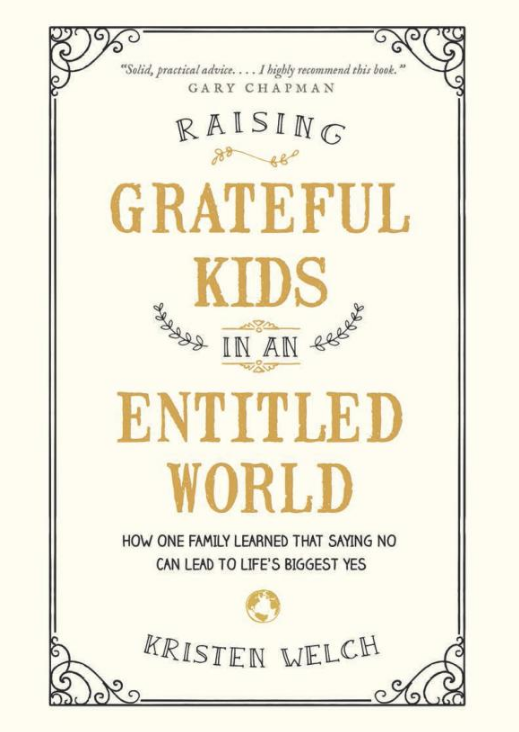 And then I dropped the ball.  I read the book.  I loved the book.  I talked about the book with our Sunday School class and promised to pass it along to my sister-in-law.  I wrote it on my calendar to remind myself to blog about the book when I was finished.
But the blogging thing?  It never happened.   Until now.
Kristen posted today that through October 5th, you can get her book on Kindle for only $3.99!  When I saw that in my inbox, I knew it would be the perfect addition to my Write 31 Days Challenge and a great opportunity to finally share the book with you!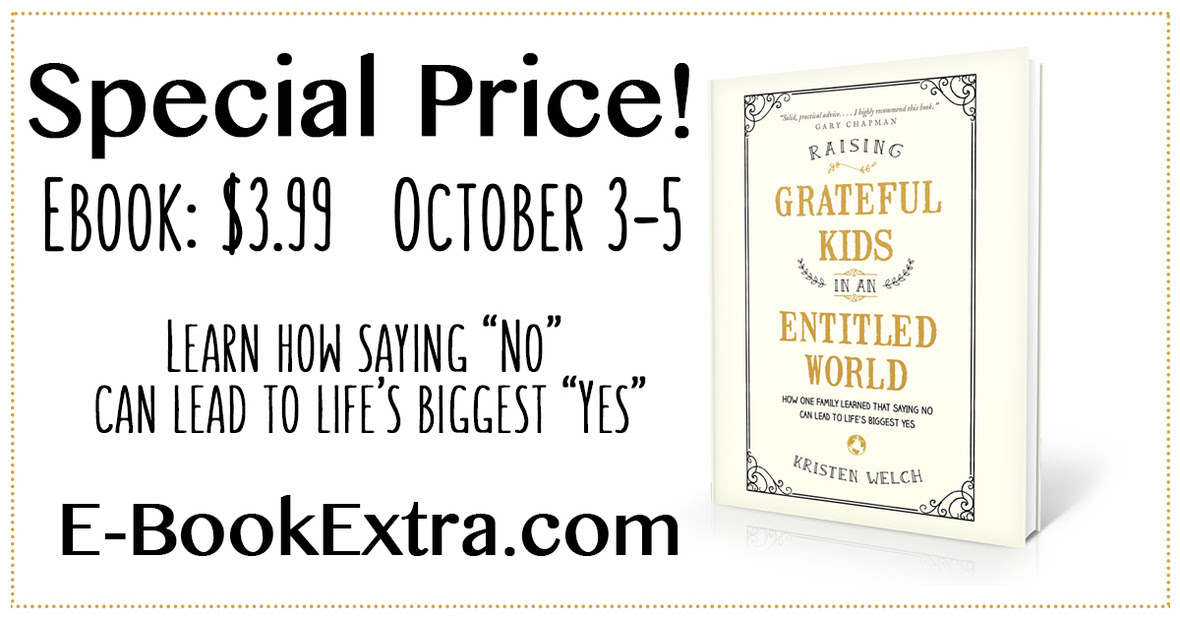 Ya'll.  If you're a parent, you need this book.   I can't even put it into words how much this book meant to me and helped me rethink some of the habits I had with our kids.  But here's a great summary from Amazon for you:
"But everyone else has it." "If you loved me, you'd get it for me!" When you hear these comments from your kids, it can be tough not to cave. You love your children―don't you want them to be happy and to fit in?

Kristen Welch knows firsthand it's not that easy. In fact, she's found out that when you say yes too often, it's not only hard on your peace of mind and your wallet―it actually puts your kids at long-term risk. In Raising Grateful Kids in an Entitled World, Kristen shares the ups and downs in her own family's journey of discovering why it's healthiest not to give their kids everything. Teaching them the difference between "want" and "need" is the first step in the right direction. With many practical tips and anecdotes, she shares how to say the ultimate yes as a family by bringing up faith-filled kids who will love God, serve others, and grow into hardworking, fulfilled, and successful adults.

It's never too late to raise grateful kids. Get ready to cultivate a spirit of genuine appreciation and create a Jesus-centered home in which your kids don't just say―but mean!―"thank you" for everything they have.
Again, I cannot recommend this book enough for all parents.
Don't have a Kindle?  Download a free app for most any device here.  As soon as you're done – grab the book here!