This post is going to be short and sweet… the trip is underway!!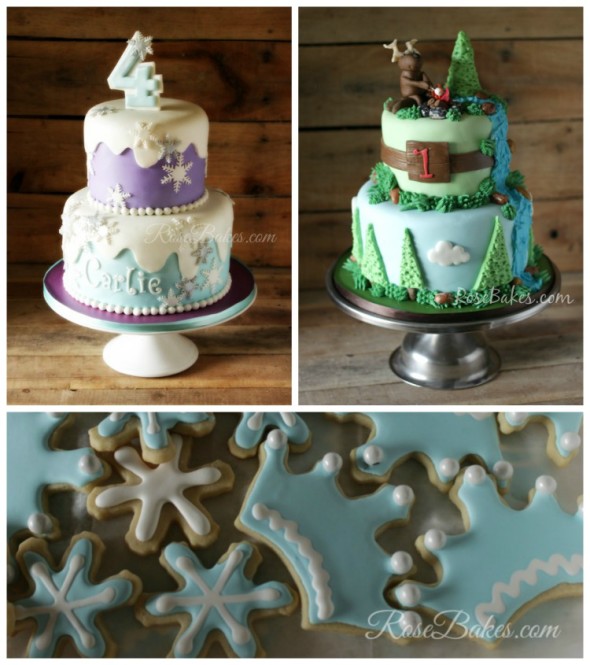 The started  by me finishing my 2 cake (and cookies) orders for the week.   I spent a few hours finishing those up, then it was time to get busy packing and marking off my to-do list before leaving on our massive 5000 mile road trip.
Yeah… we're thinking now it's going to be closer to 5000 miles than the distance I first mentioned.    Anywho – I won't bore you with the details but basically we packed, cleaned, packed, cleaned and packed some more.  We were all exhausted before we ever got out of the driveway.
My son worked until 4pm, then we still had to deliver the last cake order plus deliver our dogs that my brother would be caring for.  OH and my parents came over to get details for the things they're taking care of at our house… we couldn't pack up our bunnies, cats and plants so my parents agreed to come over and take care our house and all the other animals.
So, finally… around 8:30 we left home.  Twice.   Haha!  We didn't get 2 miles up the road and I couldn't find my cell phone, so we turned around, went back to our house, dug around and finally found it in the back with our bags… then left again.
Our plan (for whatever crazy reason) had been to drive all evening and night and arrive in Amarillo, TX around 9-10am the next morning – we had guessed it would take 12-14 hours.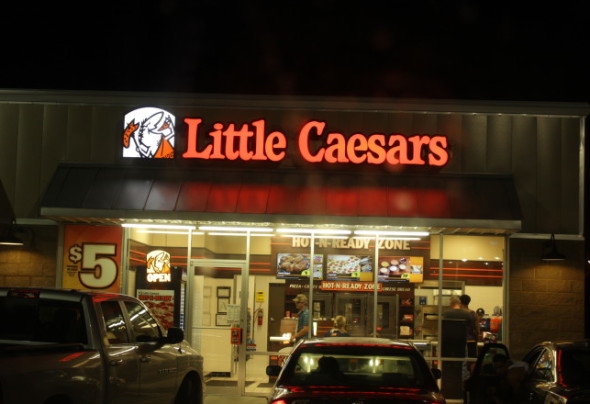 Our first stop – supper.  We hadn't eaten in the frenzy of getting ready to go, so we grabbed some $5 pizzas to eat on the road!
However,  just over an hour on the road and we hit some major thunderstorms and severe rain.  We spent almost a solid 3 hours driving very slow – struggling to see the roads.  We finally broke through on the other side of the storm but at that point decided we did not want to drive all the way to Amarillo.
We were already completely exhausted and we didn't want to start out our trip gripey and tired by driving all night.  Sooo, we pushed on a little further and spent our first night in Bossier City, Louisiana.  We arrived there around 1:30am and promptly crashed.
When I say promptly…. I.mean.promptly.
No showers, no changing clothes (we didn't even unload a bag), no teeth brushing, no nothing.  Into the room and out like lights.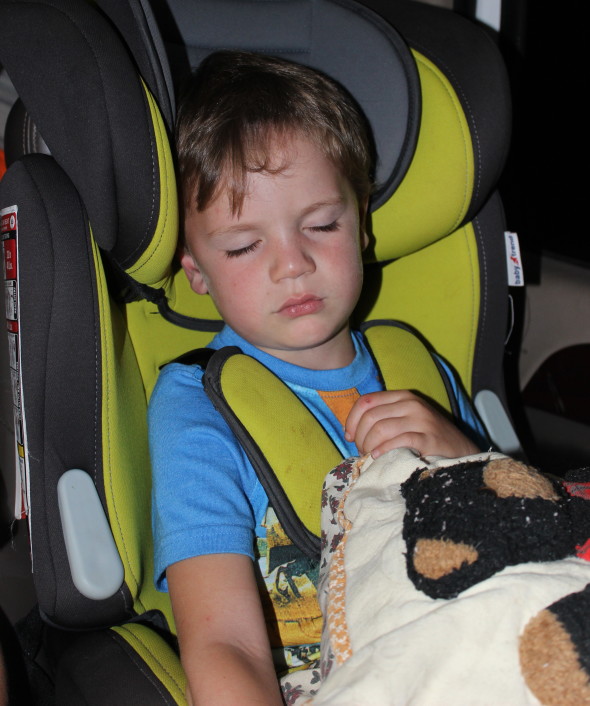 I know, I know… gross.  But really … nobody cared.  Haha!  Poor Asher didn't even make it into the room… he was passed out in his seat 🙂
And that was it… Day 1 was pretty boring!
Until tomorrow….