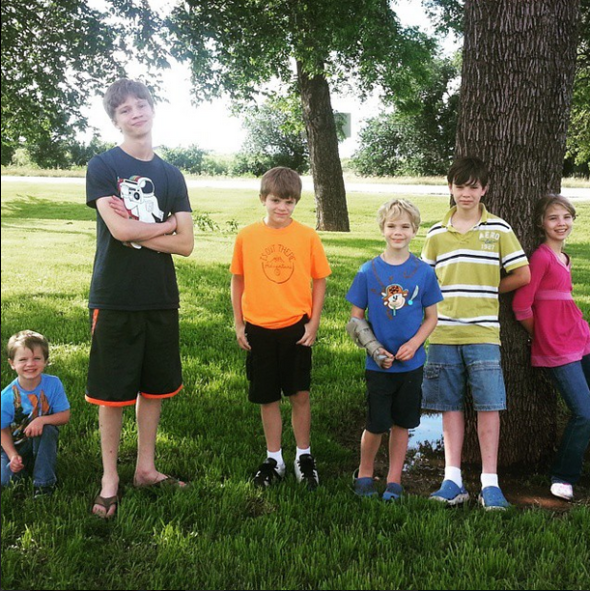 Today was a long, long, LOOOOONG day.  It was *supposed* to be 8 hours from Bossier City to Amarillo.  It took us closer to 12 hours.   The good thing was, although it started out super nasty and storming, it quickly turned into a beautiful day and perfect weather!
Here's what we learned today: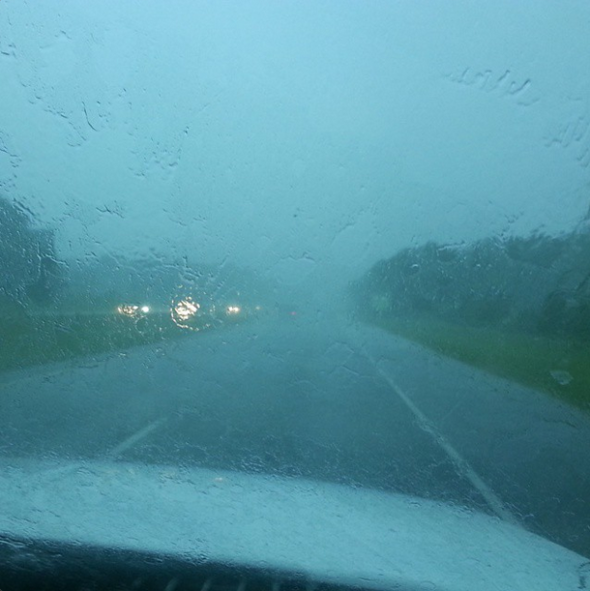 The flooding and storms in Texas are horrible.  We drove through torrential rains first thing in the morning and saw so many flooded areas.  #welcometoTexas
Texas has a Dairy Queen on every corner (or at least at every other exit) and for that, me and my children are very jealous.
We googled and learned the definition of "prairie", "butte", "plain", "mesa" and some other geographical terms as we traveled across the great state of Texas.  It's amazing how you can study something in geography all day long and they won't remember if, but actually seeing it and saying – "Hey, we're driving through the Great Plains of Texas" and then answering, "What does 'plains' mean?"… now they won't forget.   Yay for homeschooling on our trip!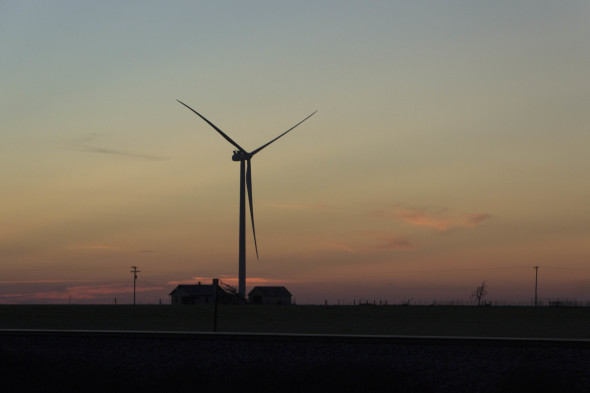 n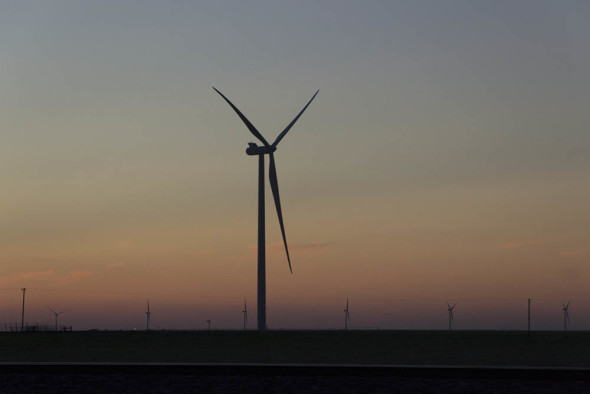 Texas has lots of (very cool) windmills.  Or wind farms.  Or Wind generators.  Not sure what's proper or maybe all three.  Another fact:  one of those blades is longer than an 18 wheeler.  We saw some blades on the back of trucks and were STUNNED at their size!!  The body that holds up the blades… they come in 2 parts – also longer than 18-wheelers.
Asher has a tiny, tiny bladder and must pee at least every half hour.
He can, in fact, pee in a bottle and on a tree.  And did several times today.  PS.  Don't drink out of random bottles in our truck… we might have used the term "pee-flavored orange juice" at least one or twice today and warned children to not drink the Gatorade that was a little "too yellow".  😉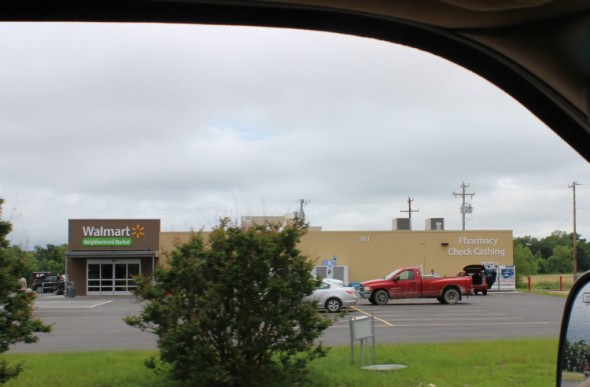 Texas has itty-bitty tiny Walmarts.  I know that's probably not significant to anybody else, but in Mississippi, all Walmarts are HUGE Super-Centers.  My kids were squealing .. "it's so cuuutte!!!" when they saw the small ones.
I appreciated it greatly, advice from Instagram cannot always be trusted.  On advice given here, we waited until we got to Amarillo to eat supper at The Big Texan in Amarillo.  This was a big sacrifice because it was after 9pm when we finally arrived and we were starvin'!!  It was a huge (Texas-sized) disappointment.   Usually if you're super hungry, the food tastes better…. well we were ravenous and it was still awful.   Our soft drinks were ALL flat and the waiter offered only to replace them with tea or water;  he couldn't be bothered to fix the carbonation in the machine or go to another drink station.  The steaks and burgers ordered were all dry and flavorless.   The ribs were almost burnt on the outside and the fries were cold.  It was one blah thing after another.  OH and the table we were seated at was so close to the one behind us that the waiters continuously bumped into the back of two of our chairs when squeezing through.   We all wished we'd just gone to Wendy's or Sonic much earlier in the drive rather than waited for that.    The ONLY redeeming factor was the baked potatoes were hot and delicious but we could've spent a lot less money for a good baked potato!!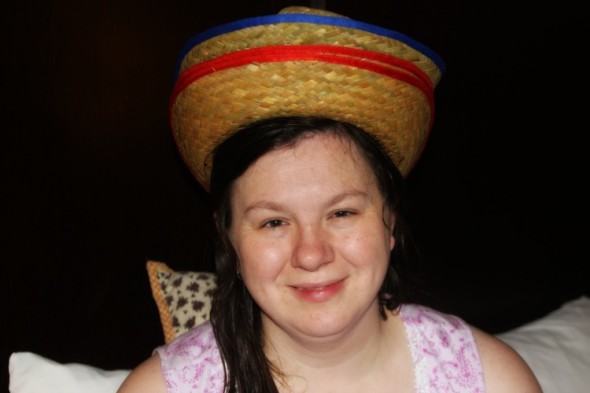 On the upside, we laughed, played TicTacToe and still managed to get full.   And the kids got free cowboy hats that they insisted I try on… all at one time just after my shower.  YES – I got a shower tonight 😀
We drove 552 miles today.  That's too far for one day with 6 kids.   We may have more days like this ahead… say a prayer for us!!