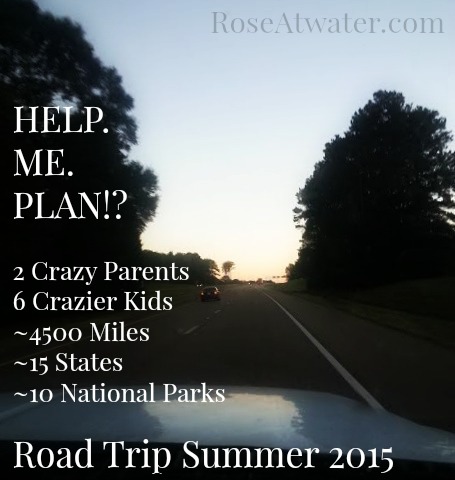 In the next few weeks, my family and I will  be taking the trip of a lifetime… we're calling it Road Trip 2015!  A trip that will last 14 days with plans to visit as many as 15 states, drive around 4500 miles, and possibly see up to 10 National Parks/Monuments!
As a child, my parents took us on road trips like this (actually longer… I've visited 38 states) and those memories are some of my very best!!
I've wanted to do this with and for my children for as long as I can remember.
With my oldest so close to being out on his own, I finally made up my mind that we'd do it this year!  Joshua will start an apprenticeship program later in the summer and it is a 5 year commitment.
Since there's almost no chance he'd be able to take a trip like this with us during the next 5 years – we knew if we were going to do a trip like this – with all 6 kids still living at home – it needed to be NOW!!   Besides, I have been saving all of my cake money for months and months – so we have enough to do it and pay cash… WIN-WIN!!
So here we go…
But, before we go, I need your help!  We have a couple of different possible routes and a list of things we definitely want to see… but we'd also love to hear about the obscure things we might miss – that aren't on all the "normal" tourist stops!
Tell me, tell me… where do we need to go?  need to stop?  must see or must visit??  We are traveling on a budget and probably won't do any super expensive excursions, but we've saved well and have some flexibility!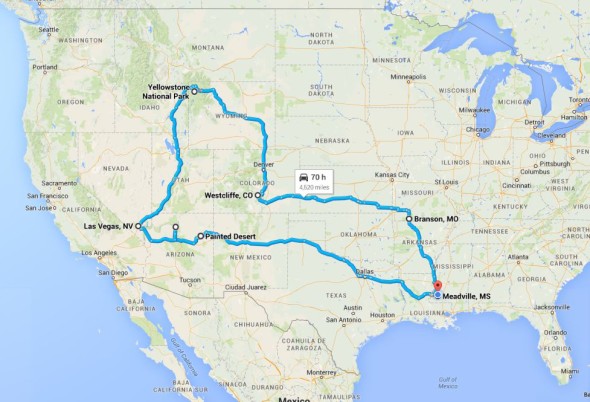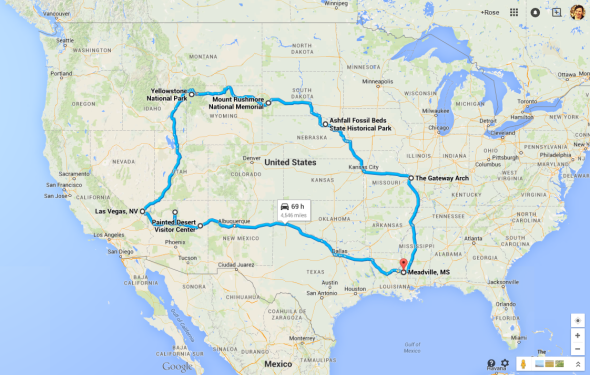 I'm including a couple of possible routes for us so that you can see the general routes we have in mind.  The Grand Canyon and Yellowstone reservations are made, so those are set, but everything else in between, before and after is still flexible!
Also – I'd love your tips for doing a road trip with kids… is there anything I must have, must take, need to buy, etc!?  Please – help a girl out!! 
I *think* I'm going to try and blog the trip as we go, but if that gets to be too much, I may write daily on my computer then post it all chronologically when we get home.  Is this something ya'll would be interested in?  I sure hope so because I'm super excited to share!
I can't wait to read all of your suggestions!!  Happy Tuesday!!