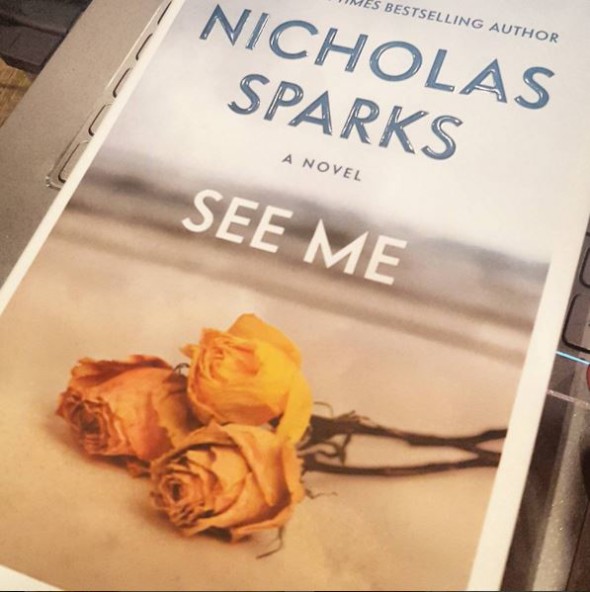 I go through phases where I read a ton of books… then I wont' read at all for awhile.  Lately I've started several books and I've actually managed to finish two of them.  The first was See Me by Nicholas Sparks.
I'm a huge Nicholas Sparks fan and my sweet husband has made a tradition out of surprising me with hardcover 1st editions of every book he's ever written and buying the new ones for me the minute they're announced (I often miss the announcements, but he keeps up with them just for me).   I mentioned this on Instagram here the day this one arrived 🙂
Anywho – See Me will not disappoint.  In fact, the last few Nicholas Sparks books (before this one) all started to feel the same to me.  Not that I didn't enjoy the stories, but they sort of all ran together and were very predictable.
However, See Me felt different.  There was more suspense – the characters were more developed and the story had a depth that felt new for Nicholas Sparks novels.   Anyway, if you're a fan of romance or suspense or a mix of both, I'd daresay you would enjoy this novel.
And if you have someone in your life that enjoys books like this – it would probably make a great Christmas gift!
Right now you can get 25% off any physical book you order on Amazon.com by using code 25OFFBOOK at checkout.  The following restrictions apply:
Offer only applies to products sold and shipped by Amazon.com.
Limit one promotional code per customer and account.
The maximum benefit you may receive from this offer is $1
What are you reading right now?