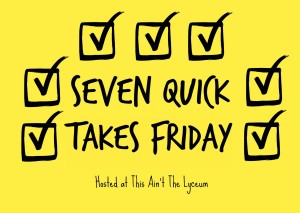 Well…. here's the deal.  I miss writing about life… the regular stuff.
For the most part, I absolutely loved doing the 31 Days in My Life series.  It was really fun and almost therapeutic to write daily. Sometimes I felt a little fearful – overexposed – sharing almost everything online, but I enjoyed it more than I feared it.
Anyway, I've been trying to figure out how to write regularly again – about my real life – without committing to a daily post.
Tonight it came to me!  Way back when I wrote at Adventures in Savings, I linked up at Seven Quick Takes Friday.  I would just share 7 random things about my week… usually things about my real life, not deals or cake.
At that time it was hosted at Conversion Diary, but I found out today it's now being hosted at this ain't the lyceum and I think I'm going to start linking up again!  I really don't feel like I fit in over there, but it'll still be fun to write and share, so here goes.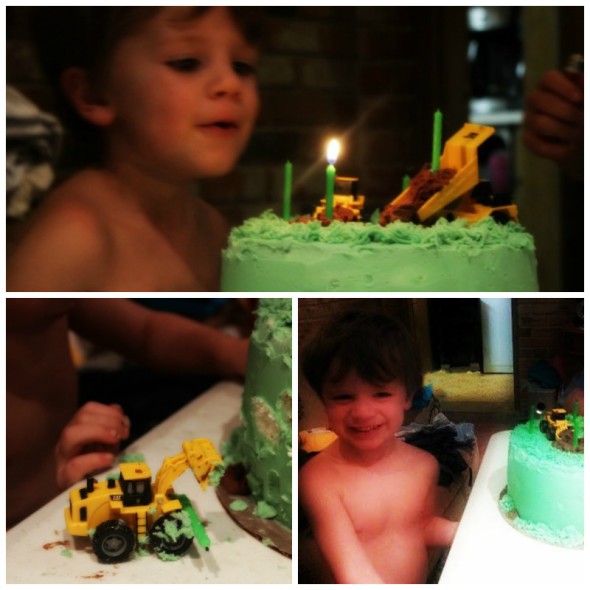 1.  My baby boy Asher celebrated his 4th birthday this week.  It's crazy that my baby is FOUR YEARS OLD.  He's a sassy little boy – full of energy and grins and giggles and drama.   And he loves all things green – and tractors – and mac & cheese.
2.  Other than his birthday, the most significant thing that happened this week in my life is my 15 year old nephew accidentally shot himself through the leg with a 9mm pistol.  Yeah… it was serious.   I never thought I'd see a real-life gunshot wound, but now I have and YIKES… it ain't pretty.
I won't go into the details or share the pictures (gross!!) – he knew he made a big mistake that could've had much more dire concsequenes.  But I'm certain the lesson was learned and even more certain that God was watching over him and he helped my sister hold it together to get him to the hospital.   As far as we can tell, he'll be 100% in no time, Praise the Lord!!
3.  We went to see American Sniper this week and it was a heart-breaking, inspiring, sad, astonishing and unbelievable movie.  I know there's been a lot of controversy about the movie but I have the ultimate respect for any person who chooses to serve this country and fight for freedom.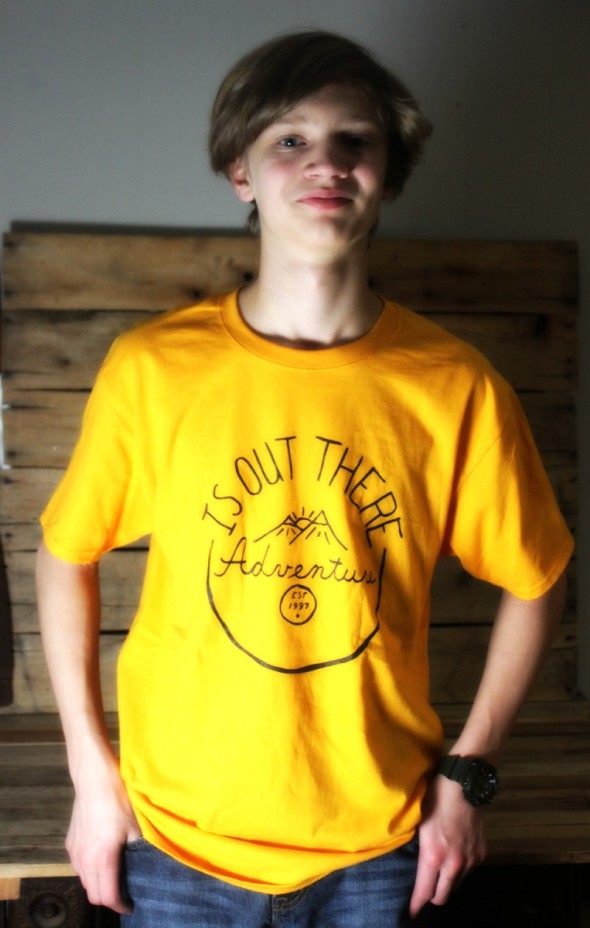 4.  As of this week, my oldest son Joshua is officially doing prep-work to take the GED.  I can hardly believe this is his senior year and I've homeschooled him his whole life.   Where do the years go?  OH – and he drew a really cool picture and had it turned into a t-shirt.  He did a Teespring campaign and sold a bunch of them and he's saving the money to buy his first car… cool, huh?!
5.  I've watched this video at least half a dozen times and I still double-over laughing every time.   I think I like Taylor Swift better as a pop artist than country (although I liked her country music too).  It's good to see some humor and laughter in relation to all of the amazing policeman in our country instead of all the negativity that surrounded them last  year.
6.   My husband started tearing out our kitchen last week.  If it's anything like our ceiling project, I'm expecting it to take months before things are right again.  I'm just hoping I can keep up with my cake work in the midst of the chaos.
7.  I was sort of stumped for #7 but as  I was writing #6 (on Friday night), we lost electricity for no apparent reason (it wasn't storming, it wasn't icy… we just didn't have lights) so I wasn't able to publish "7 Quick Takes Friday" on Friday.  Oh well… 9 hours later, Saturday morning, we have electricity and here it is!
Until next week….