Way back on September 10 I started a No-Spend Challenge and announced that we might be buying a house.  Well the first several houses we looked at didn't work out.  We even had a contract fall through on one house because of an issue we couldn't live with.
Anyway, fast-foward and finally we found our dream house on 40 acres.  My husband said he knew it was "our house" the minute he pulled into the driveway before ever even going inside.   So… We bought a house!!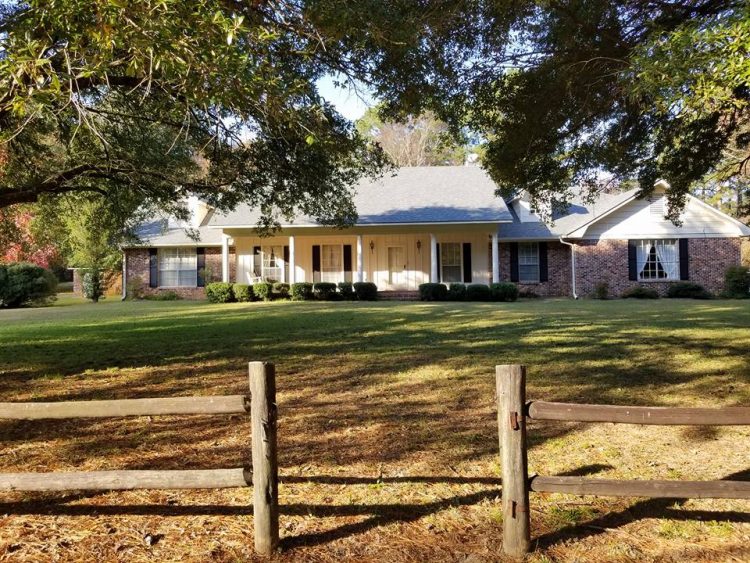 Isn't it gorgeous?!  We love it so, so much!  I keep saying it again and again…
We bought a house!!
And my husband loves the land of course…. hunting, fishing, hiking.  There's just so much!  We have a pond, part of a lake, a few creeks and so much beauty!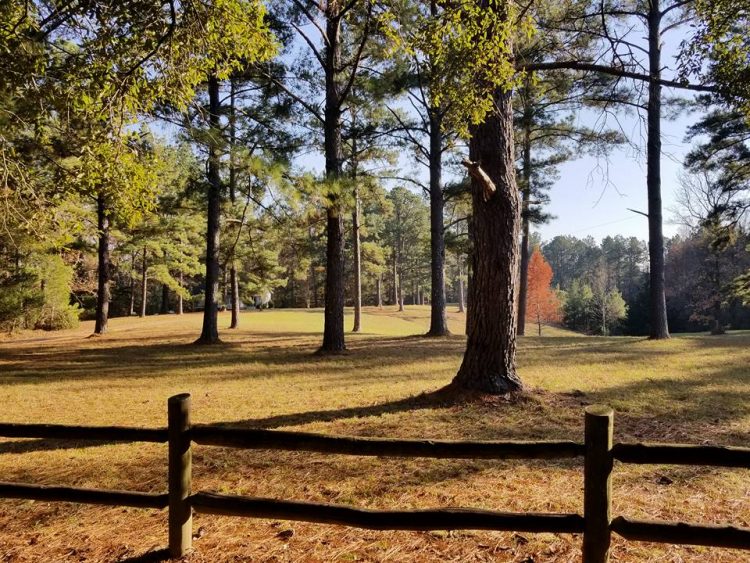 We didn't get to move in right away – we already had a trip planned after our closing so things have sort of been moving in slow motion.
And wouldn't you know it … we only get snow in Mississippi once every few years and there was a complete white-out while we were on our trip.  But my cousin's wife went out to the property and took pics for us… it looked like a winter wonderland!!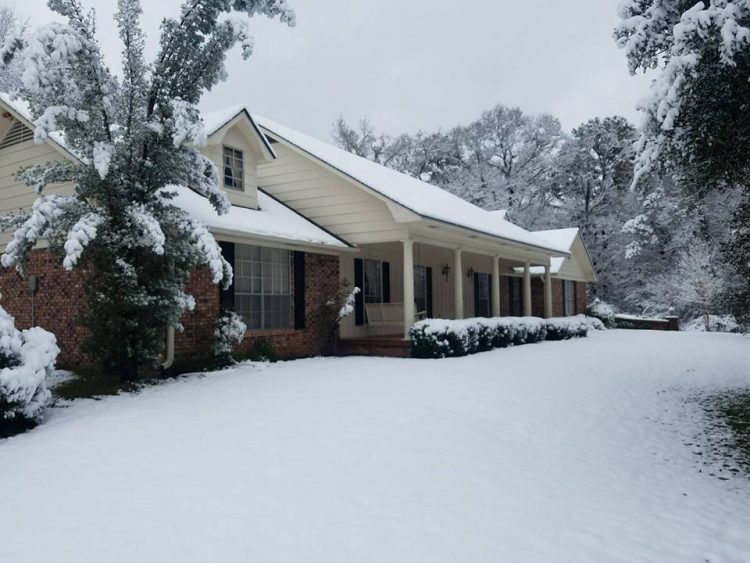 The photo below was taken from my front porch… those two oak trees are SO beautiful!!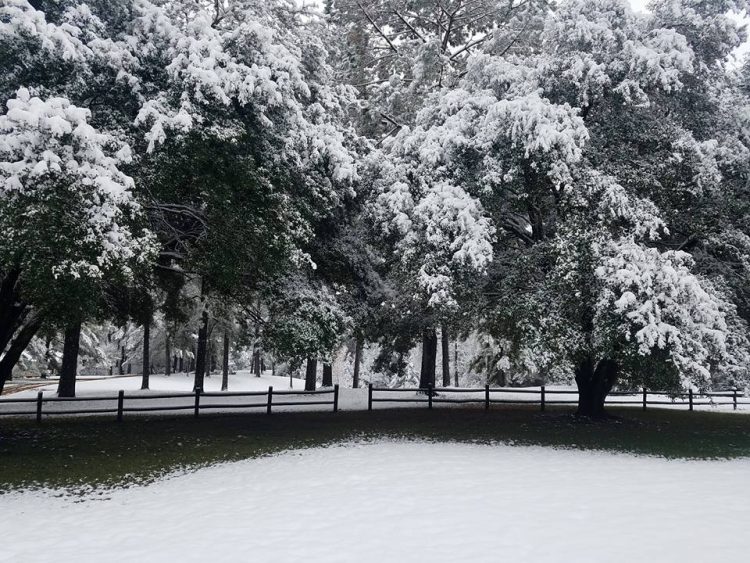 And if you walk out to the fence, you can look down to the left and see our pond: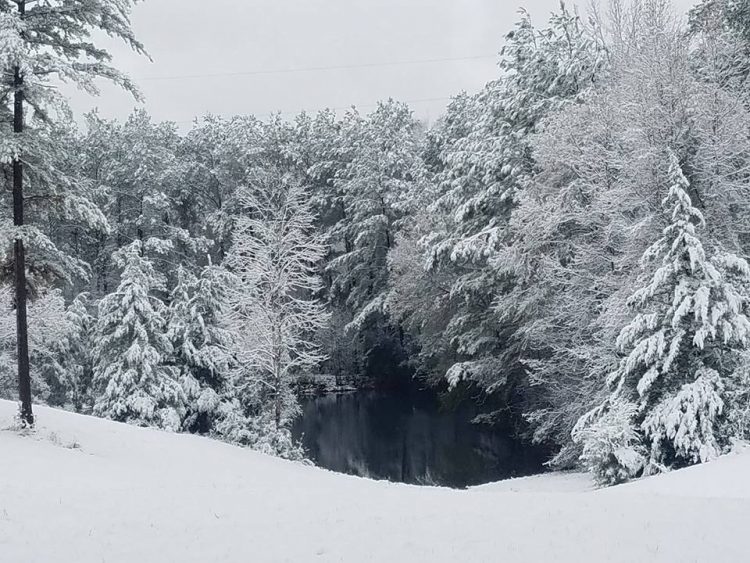 So much WOW!!  And here are a couple of my favorite things in the back yard (with and without snow):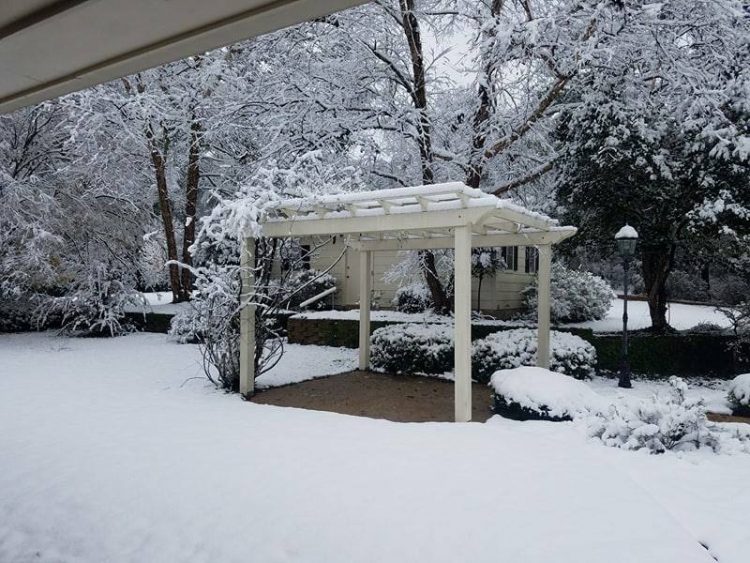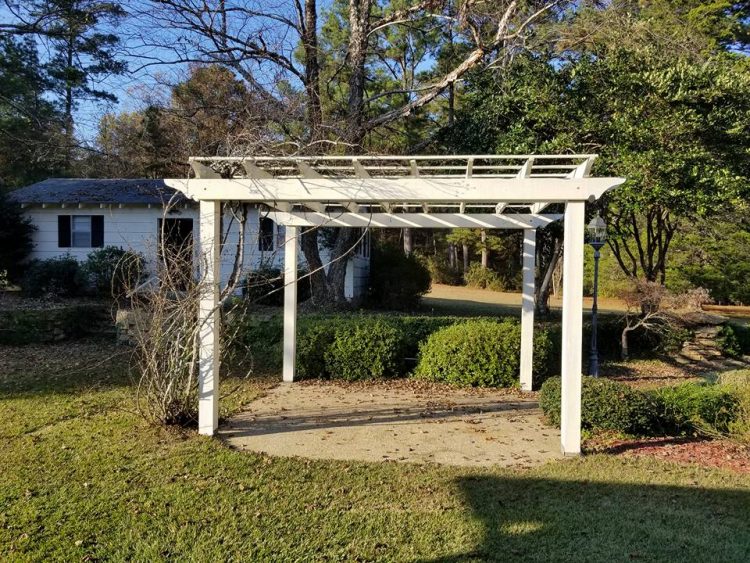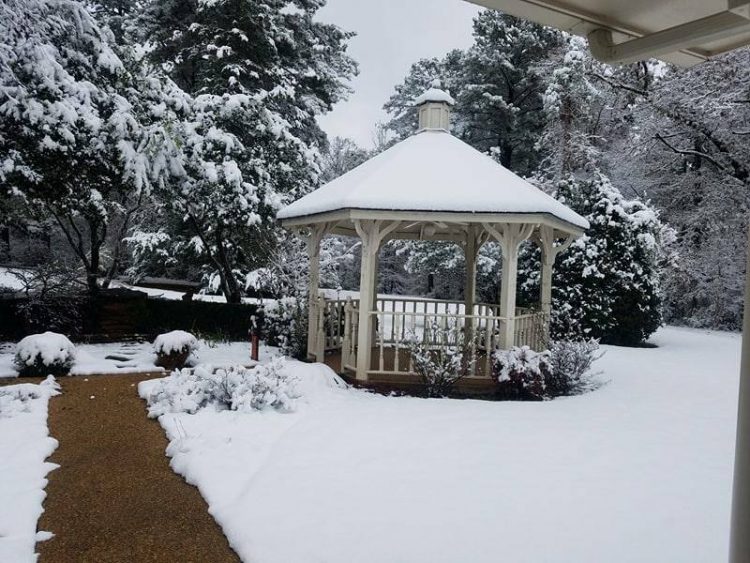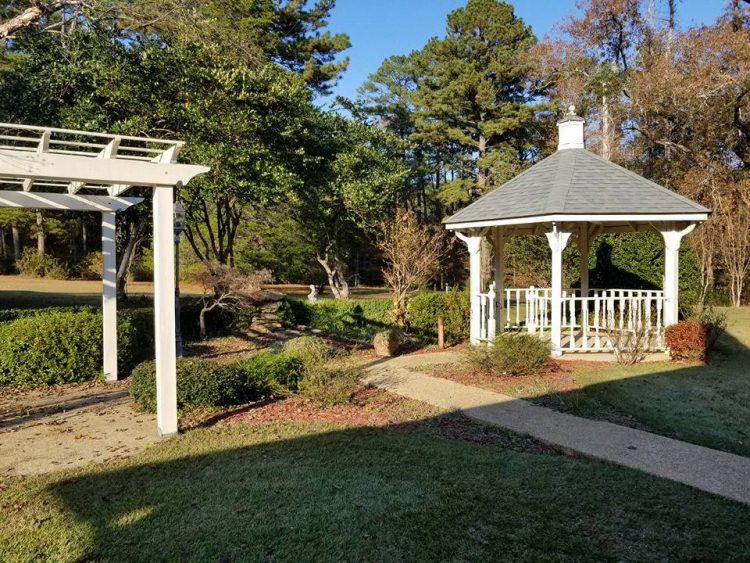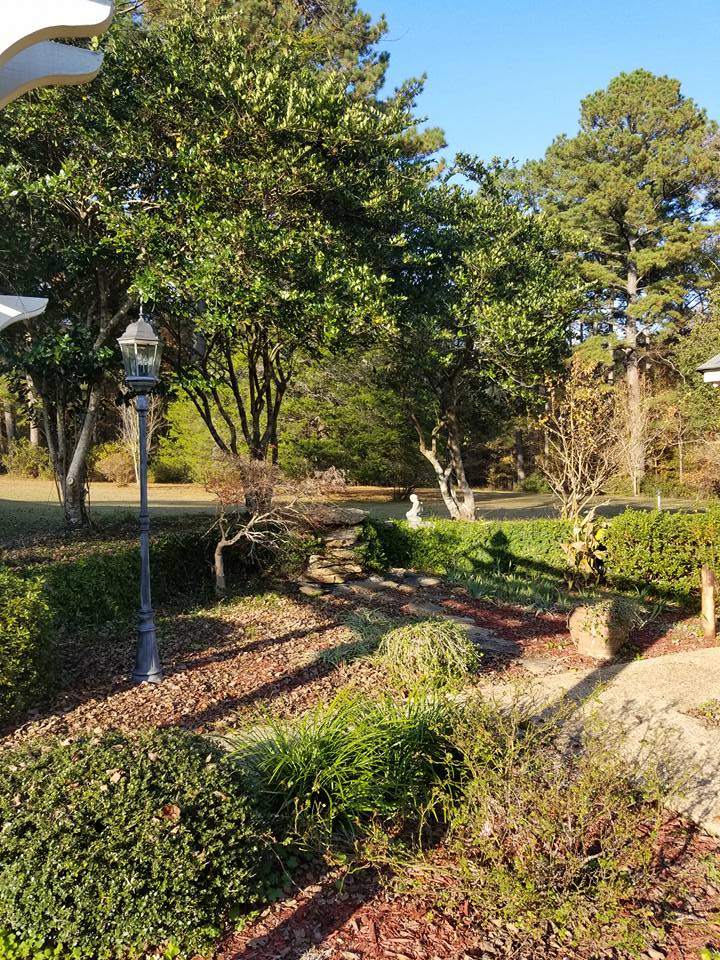 Alrighty… enough gushing.  We love the place!!  And we hope to get moved in over the next few days (finally).  The only thing that might cause a delay is that all 8 of us have the flu.
It sucks.  Like, really, really bad.  It started last Thursday with one child… the dominoed through all of the kids and by Tuesday, all six kids plus Richy were diagnosed with flu, type B.  I thought I had escaped, but I was wrong.  On Wednesday night I started running fever.  Thankfully, the doctor gave me Tamiflu since mine was caught early.   Everybody else didn't get that lucky.
Anyway, things are rough for us, but we're taking it slow and doing what we can to get moving.  The hubby had already taken off 3 days this week so we could move and we hate to "waste" those days and not get anything done.  But we also don't want to over-do and relapse, so we're trying to be mindful of that.
Over the next few days/weeks, I hope to blog about our moving, settling in, and remodeling the things inside the house that need updating!  We're starting with floors first (all of the bedrooms need new/updated flooring), then the kitchen will be second in line for a major remodel.
In the meantime, I hope you're all having a wonderful holiday season and are looking forward to a Merry Christmas!