First up – a little housekeeping. I realized today when glancing at my most recent posts (prior to the fasting post), that I asked for help naming our property, but then never followed up with what we decided.
Granted, we only decided a few days ago and it ended up being something totally different than the original direction we were going, but still – since you all chimed in, I wanted to tell you that we decided on Joy Hills Farm.
I went ahead and bought the domain (JoyHillsFarm.com – which is totally blank right now) and set up an Instagram account… so we're committed 🙂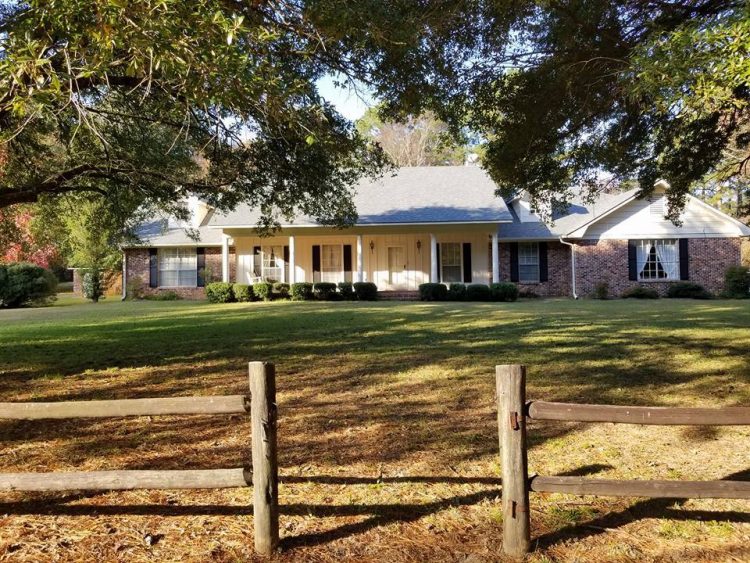 We want our home to be a place to gather – for one and all – family and friends. And we hope to bring JOY into every heart that visits here.  And since we live on top of a big hill… and there are hills all over our 40 acres – we chose Hills.  Lastly, we hope to start a Christmas Tree farm here really, really soon, so we wanted the title to include "farm".
So at last, Joy Hills Farm. It's unique and lovely and it makes us happy. 🙂
Today was crazy busy. I worked at my brother's shop from 8-12:20, then hurried home super fast to finish this cake (fresh flowers picked from my yard just for the pictures – the client was using a different topper and maybe flowers – not sure) :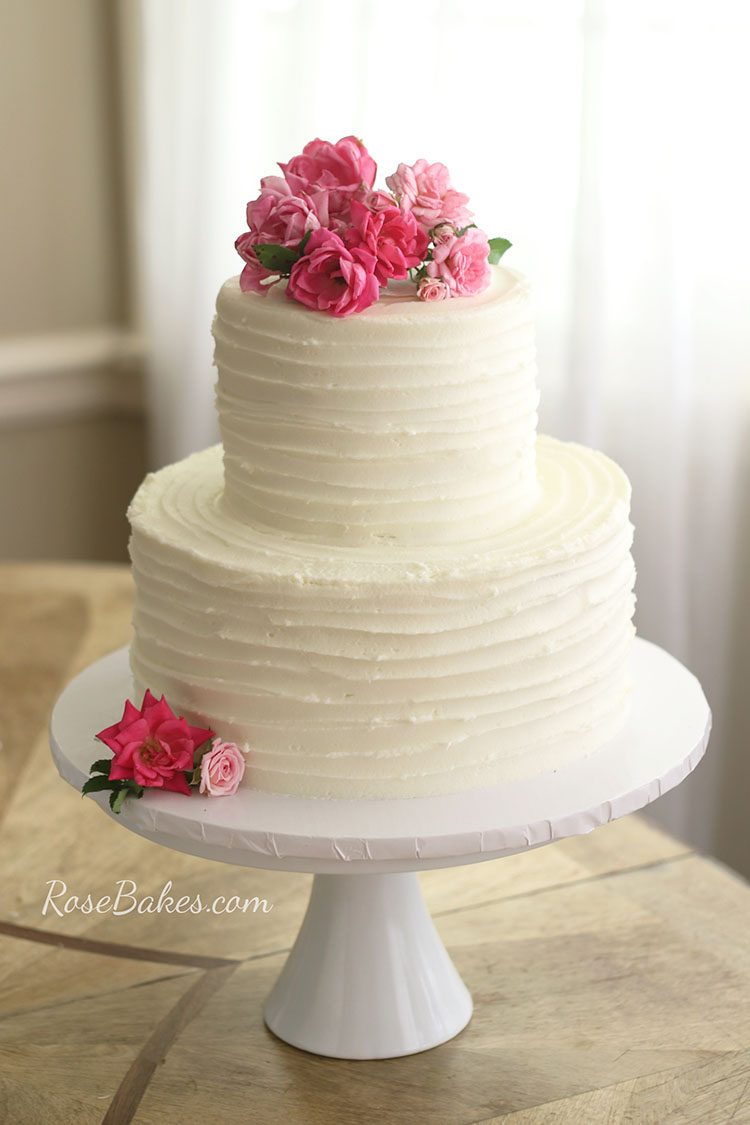 Then I packed like crazy and got ready to deliver the cake and head to New Orleans for the weekend.  And I didn't eat all day.
So I was going to New Orleans for the #PlentyRetreat. It's a blogging retreat and I'm excited to be here. I'm also loving that it was only a 2 hour drive from home!
In the book I'm reading, she recommends to start with an 8 hour eating window, then move down to 6 hours or even 4 hours, depending on how much weight you're losing or progress you're making.  She also recommends alternating those windows and not doing the same thing every day, week in and week out.
With everything I had going on today, I thought it would be a good day to try and narrow my window from 8 hours, down to 6 or 4.
So I stayed busy all morning and didn't break my fast until I actually got to New Orleans, around 5pm.  Since I had a bad day yesterday, I actually planned to do this.
Technically, I did have a couple of bites of cake around 1:30ish when I was working on the cake. I'd used a slightly different recipe, so I wanted to be sure it tasted right, but those 2 bites plus a few Lifesaver Mints while I was driving down was IT.
I wouldn't have had the Lifesavers except I was starving and sleepy and I needed something to WAKE ME UP.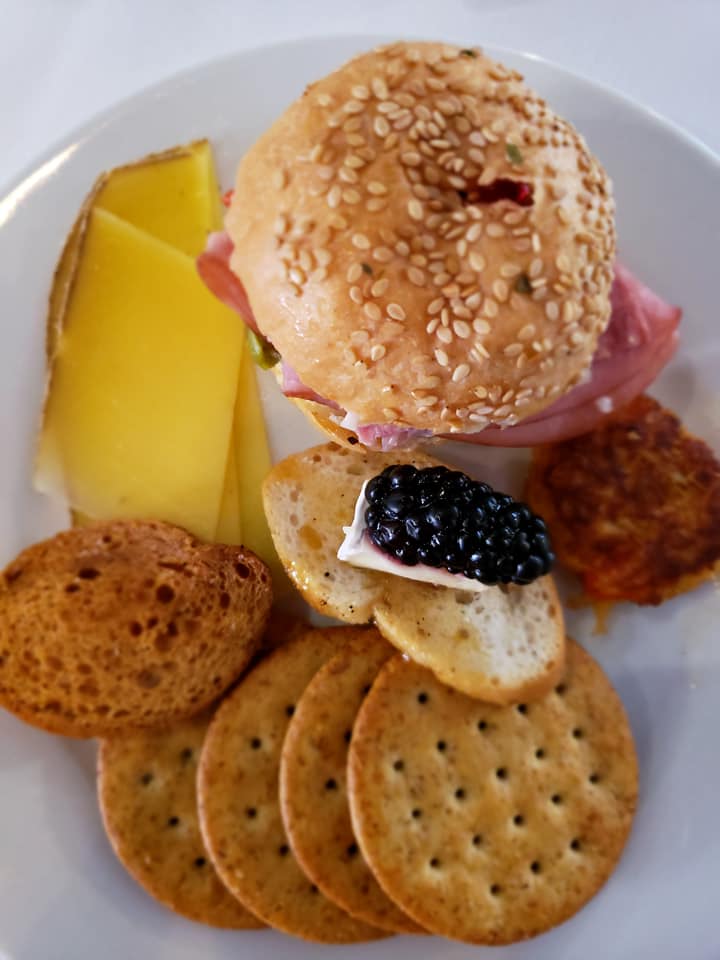 But anyway, I'm glad I waited to eat, because the food at the "Welcome Party Happy Hour" was amazing!!  I had so many Mini Crab Cakes that I lost count. I also had Shrimp & Grits, Crawfish Etoufee, Brie and crackers, a Mini Muffaletta sandwich and a super delish Rum Punch. I ate so many "happy hour" appetizers that I skipped supper.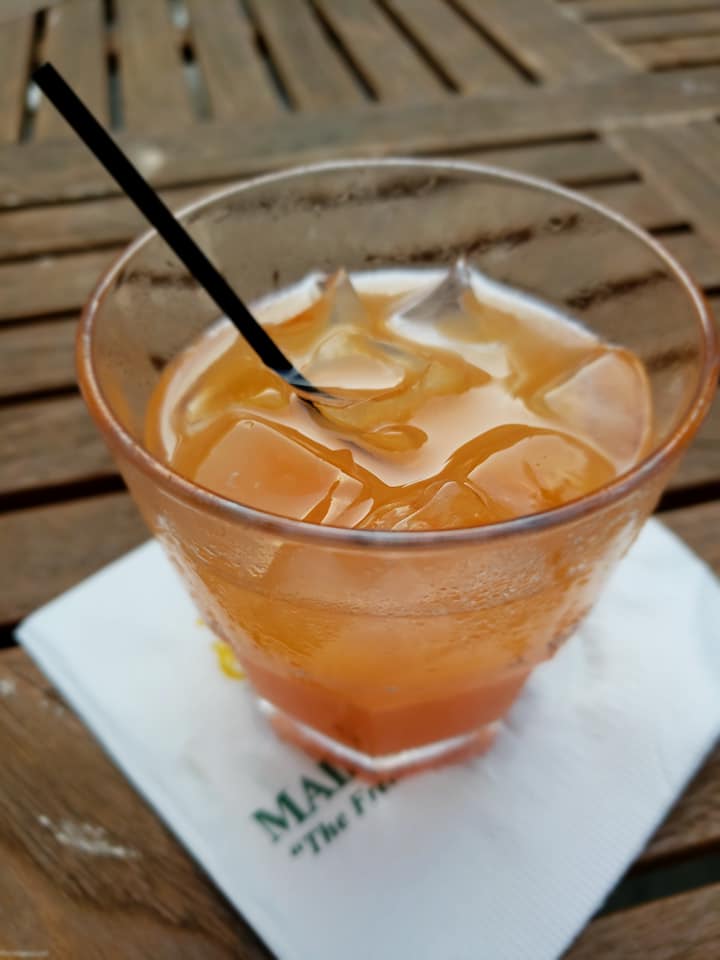 If I discount the cake and Lifesaver mints, my eating window was about 4 hours today… not too shabby!  I also had a Diet Coke at the party because after getting so little sleep last night, I needed caffiene and I just can't bring myself to drink a straight Coke yet. Anyway…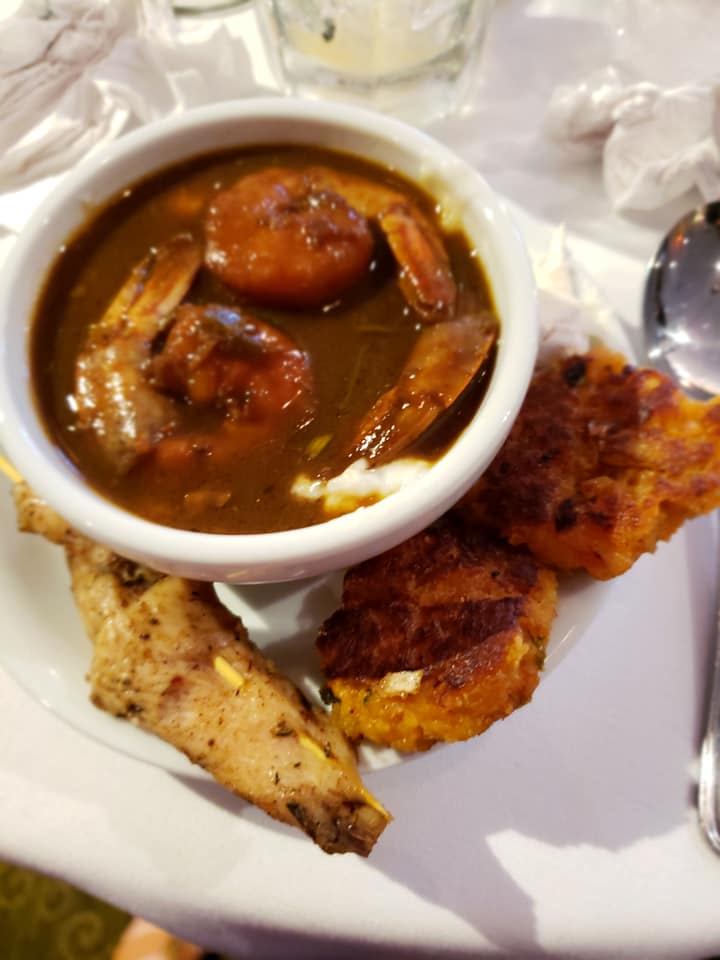 So I spent a couple of hours eating, drinking and talking to some really great people in the blogging industry and I'm super excited about the rest of the weekend.  But tonight? I'm dead tired, so I'm going to sign off!
Until next time…
Rose