We sort of bombed the No-Spend Challenge yesterday.  I'm not proud to say that, but it happened and we just have to move on.  Let me tell ya all about it!
Need to catch up?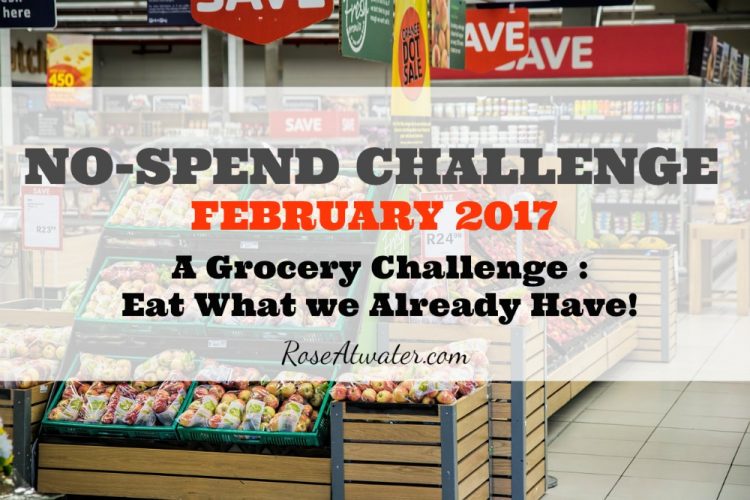 First, here's what we ate:
Wednesday, February 22
Breakfast – Pop Tarts
Lunch – Salads & Sandwiches (and Richy and I ate lunch out while shopping)
Supper – Bacon Cheeseburger Pasta.  My son found a recipe in an old cookbook and asked if he could make it.  Of course, I said YES!!  🙂
So how did we blow our budget?  The hubby and I had to do some errands and while we were in a bigger town, we went to Walmart together to get a handful of things we needed.
We ended up spending almost $150.  Ugh!  Why?  Well, we were out of a lot of staple items that are not in our freezer.  I had been keeping a running list as we ran out of things, but I didn't realize it had gotten as long as it had until we were there.  We started grabbing one or two things and it turned into a cart-full before we knew what hit us.  Granted, we buy a lot of things in bulk (which is why we haven't ran out of these things prior to today), so most everything we bought was in large quantities.
Here's what we bought… cheese (LOTS of cheese – almost 16 pounds), yogurt, ham, bacon, milk (2 gallons), drinks (my Diet Dr. Pepper and Richy some 7UP for work), syrup, BBQ sauce (for ribs we took out of the freezer to cook tomorrow), lemon juice (for the water I'm guzzling all day, every day), beets and cucumbers (for salad for me), Vienna Sausages, chili powder, tomato soup (for the pasta my kiddo wanted to cook last night), tortillas – we've been having withdrawals, and bread.
Typed all out like that, it doesn't seem like much for $150.  But it was.  And I sort of hate that we didn't wait until next week to buy all that stuff, but at the same time, it was nice to shop with the hubby and everything we bought will absolutely be eaten.
Money Spent: $149.61
Total spent so far this month:  $462.65
I had really, really hoped to stay under $400 but we didn't do it.  Now I'm crossing my fingers that we can stay under $500!  I wonder… can we spend no more than $38 on groceries in the next 5 days?!  We'll see 🙂