We're halfway there!!  Day 15 of the No Spend Challenge is done and so far, we're doing great!!
So, let me tell you about my weekend.  It was remarkably boring, which I really enjoyed!!  Also, I don't think I have a single picture from the weekend.
Saturday was spent at home.  My niece spent the night Friday night, so my sister stopped by to pick her up around lunch.  My brother and his wife also stopped by to show me their new car, so we had an impromptu lunch together (leftover Red Beans & Rice).
After they left, I spent the rest of the day working on blog posts.  Well, I spent the day cooking, baking, photographing, and videoing new recipes for Rose Bakes.
I'm not sure when I'll get these shared, but I managed to complete and shoot 3 recipes which is a lot of work for me for one day!
A Sad Day
I mentioned on day one of this challenge that we might be buying a house.  Over the course of two weeks, we looked at 3 houses in person (and half a dozen more online) and thought one of them was "the one".  We even made an offer on it.
But after learning a few more details about the property, we realized it wasn't for us.  It was a beautiful house – no doubt – and one I'd have been proud to live in.  But there were a couple of things that we couldn't live with regarding the deal.
After lots of praying, we decided to back out.  🙁  It was a really sad day for me, but at the same time, I'm 100% confident that we made the right decision.
There aren't a lot of 4-5 bedroom houses available in our rural community, so we're back to the drawing board and considering our options.  I know that God has a plan for us – we just have to figure it out!
On Sunday we went to church, ate lunch, went to an associational meeting for our church, went back to church, came home and did nothing.  Pure bliss!!
No Spend Challenge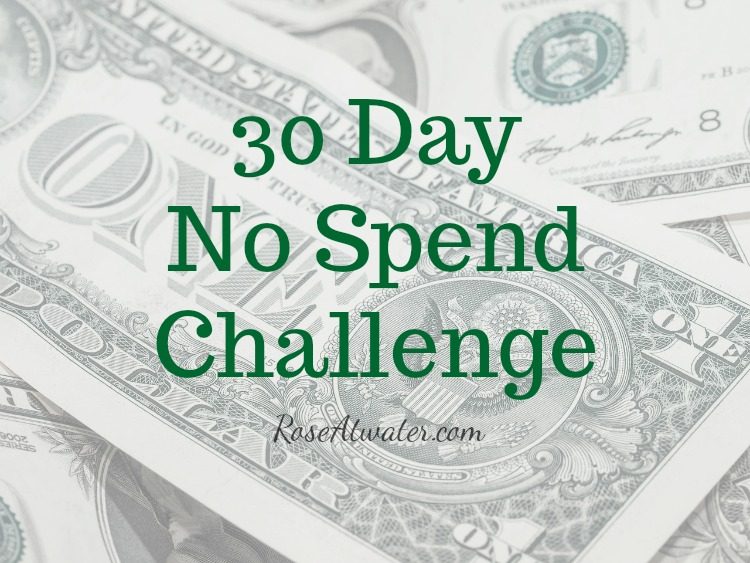 Now – let's talk about what we've been eating and spending in regards to the No Spend Challenge!
Saturday:
Breakfast : Eggs & Bacon
Lunch : Leftover Red Beans & Rice
Supper : We had "Survivor Night"… which means everybody ate what they wanted.  We ate up leftovers and other random things, like bowls of cereal and Corn Dip that I made for a blog post.
Sunday: 
Grab & Go Breakfast foods before church (granola bars, Pop-Tarts and/or Cereal)
Lunch : Ham & Cheese Sandwiches
Supper : Beef & Bean Burritos courtesy of Christian, our 10 year old son. He used a recipe from this Pioneer Woman cookbook. We used up dry beans from the pantry (cooked in the Instant Pot) plus ground beef from the freezer.  I did have to buy tortillas for the meal, but he was so excited to cook – we called it "bread" 😉 .
This weekend I bought 2 loaves of bread, 3 bags of tortillas, and 2 bags of Bite-Size Butterfingers (in a weak moment – they were on sale!!).  Haha!  Total spent was $19.74.
Total spent to-date: $134.30
Considering were halfway through the 30 day spending challenge, this is an amazing total!  We normally average around $1400 per month on groceries.
That means we've spent less than 10% of our monthly budget in two weeks.   At this rate (if we keep it up), we'll save more than $1000 on groceries this month and our freezer will be a lot less jam-packed.
Have a great week!!
Rose