Write 31 Days – Day 12.  Today was a pretty typical day for us!  We did school, then we spent time cleaning and doing chores, then it was time for me to work and the kids to play.  I don't have a lot of pictures from the day… we were just busy doing "normal".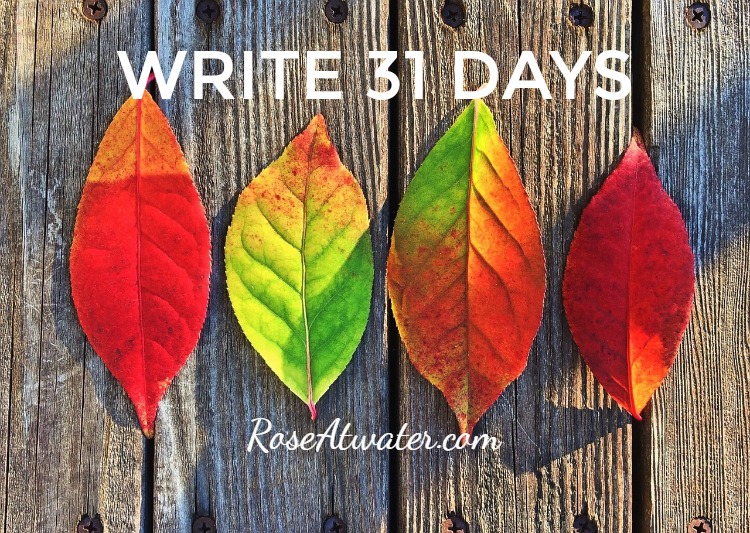 The kids were a little cranky today.  Last night they wanted to sleep outside so five of them went "to bed" on the trampoline.  By midnight, two of them had decided to come inside.  When I went to bed around 1am, the other three were fast asleep on the trampoline.
I was sure they'd be there til sunrise, but it wasn't meant to be. Between 3:30 and 4am, one of them started hearing the coyotes howl on the creek near our house, so he woke up the other kids and they all came in.  Oh well… they had fun while it lasted.  Anyway – since none of them had a full night of sleep, they were on edge a little today.
We didn't get our full curriculum finished for the day, but that's okay.  We're having visitors later this week and I need to get some work done ahead of time plus we need to get our house and yard cleaned up, so that's what we focused on today.
When we finally made some headway on that stuff, I started my blog work.  I had to shoot a new recipe… so I was in the kitchen for the rest of the evening.  Here's a peek into my kitchen with my lights and cameras set up:
My set up is not professional by any means, but it works well enough.  I actually haven't used the overhead camera thing until today.  My sweet and talented husband just made it for me a couple of weeks ago!  It's pretty nifty though and I'm hoping to start making some of those popular overhead recipe videos… we'll see 🙂
I spent the rest of the evening/night working on the recipe, so that's all I've got to tell ya!