So I did it again… I missed a day of writing for the Write 31 Days Challenge 🙁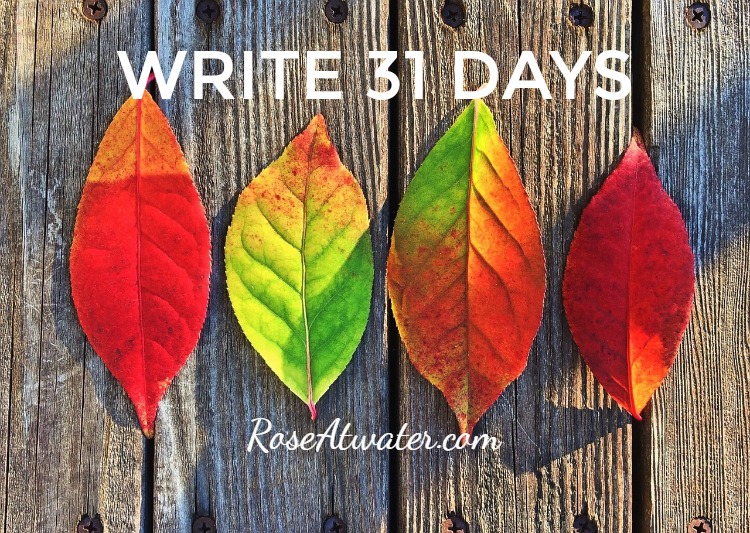 Even now, playing catch-up, I don't have a lot to share about our day.  I was anxiously awaiting the arrival of my best friend all day and I spent most of my waiting time cleaning.  I'm not a good housekeeper by nature, so my house rarely gets thoroughly cleaned and I struggle even to keep it moderately clean.
There are 8 of us.  We live in a 3 bedroom, 1500 sq. ft. home.  It gets cluttered here easily.  I've purged a lot and am always striving to get rid of more stuff, get more organized, stay on top of the never-ending mess…. but I fail more often than I succeed.
Anyway, yesterday I cleaned and cleaned and cleaned some more.  I dusted my mantel (it's been a year since I did that :-0 ) and we mopped the floors and we filled up two boxes of stuff to donate and on and on and on.  And still… we have so much more we could do!
But finally, around 8pm last night they arrived and it was so nice to welcome them into my mostly clean house.  We enjoyed a meal and just visited and caught up until well after midnight.  And it was glorious.  The only complaint I have is that my husband had to leave for work around midnight and I hated to not have him here.
Anyway… that was that.  I'll do my best to share more again tonight about our day today.
Happy weekend!