I'm so torn today.  On one hand, I'm really regretting that I broke my writing streak and "failed" at my Write 31 Days Challenge.   On the other hand, we had such a full, beautiful weekend that I momentarily forgot I even had a blog and a challenge to write 31 days.  So for that, I'm not regretful at all.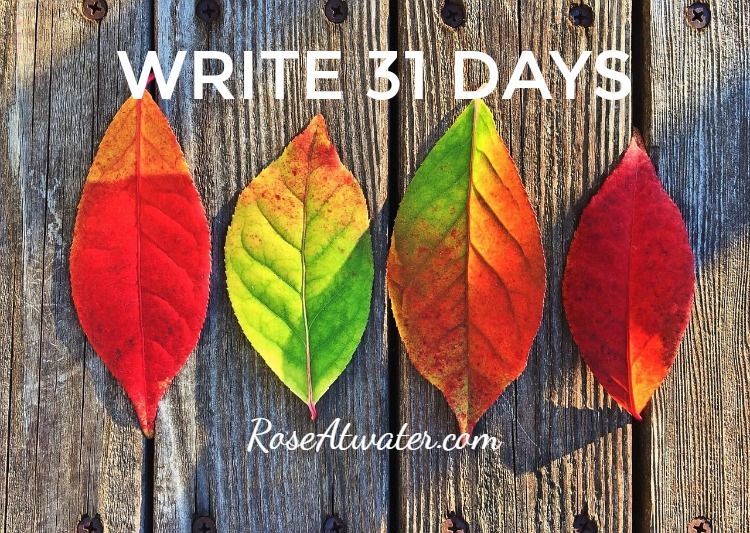 Alright, let me tell you about our weekend.  On Saturday, I woke up early and first, I baked a new recipe for Rose Bakes.  I have several sponsored jobs this month and I'm working really hard to not have to any last minute, middle-of-the-night baking to meet my obligations.   I can't show you a picture (yet), but I will say this… it's a fantastic recipe that I'm super excited to share!
Just as I was finishing up, Kathy and her family showed up (they stayed in our church apartment for the weekend – just a few miles from my house), and we started cooking for the church.
Let me explain… our church supports their mission work in Italy, so while they're home from Italy, we wanted them to come and visit.  We invited them to come cook for us and do a "Taste of Italy" on Saturday night, and then Ciro (her husband) shared about all of the work they're doing.  Then he also preached Sunday morning.
Anyway… we spent the day cooking… red sauce, homemade bread, sauteed eggplant, tiramisu… you get the idea.  My house smelled like a dream.  I took zero pictures – we were too busy to even think of that, but around 5pm we headed up to the church to get ready to finish and serve the meal.
I took my good camera, but forgot to put an SD card in it, so my son picked up my phone and took some pics at the church Saturday night.  Here are a few…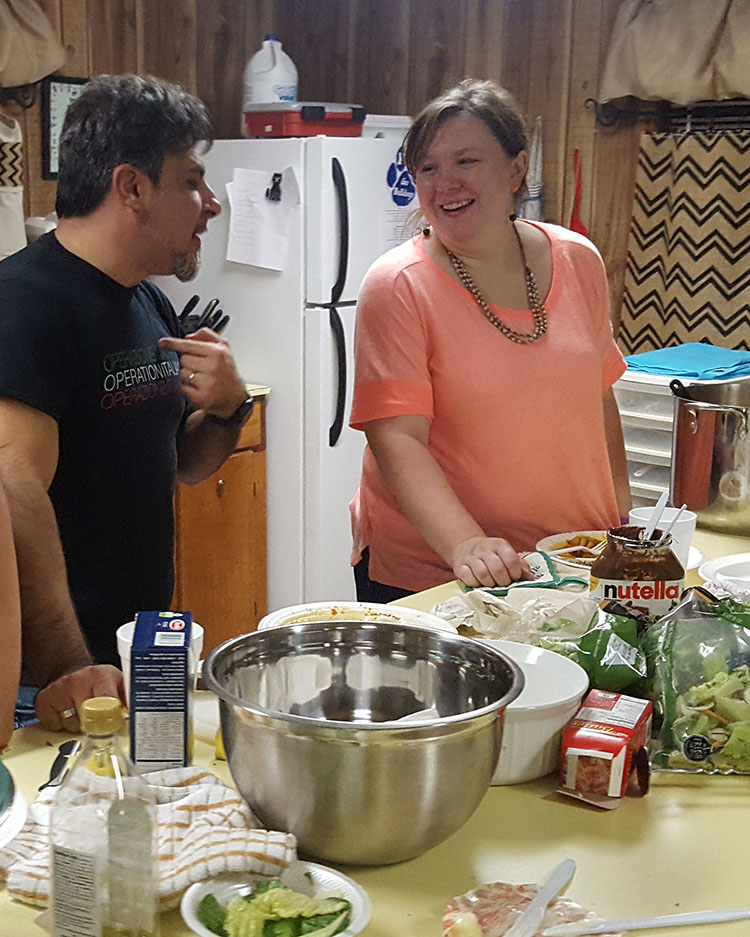 Kathy's husband Ciro and I talking.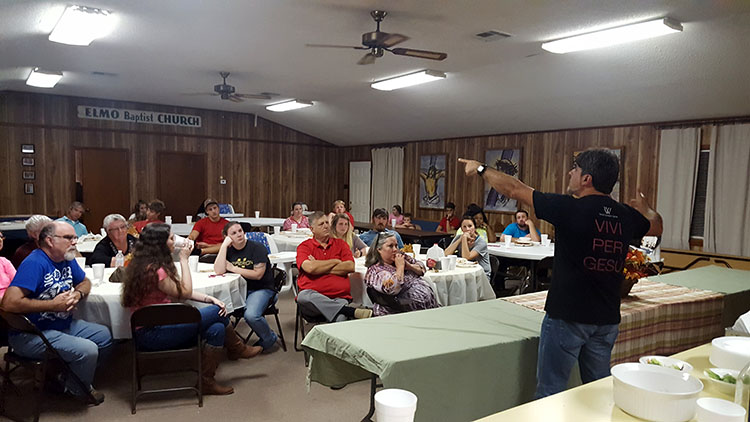 Ciro Speaking…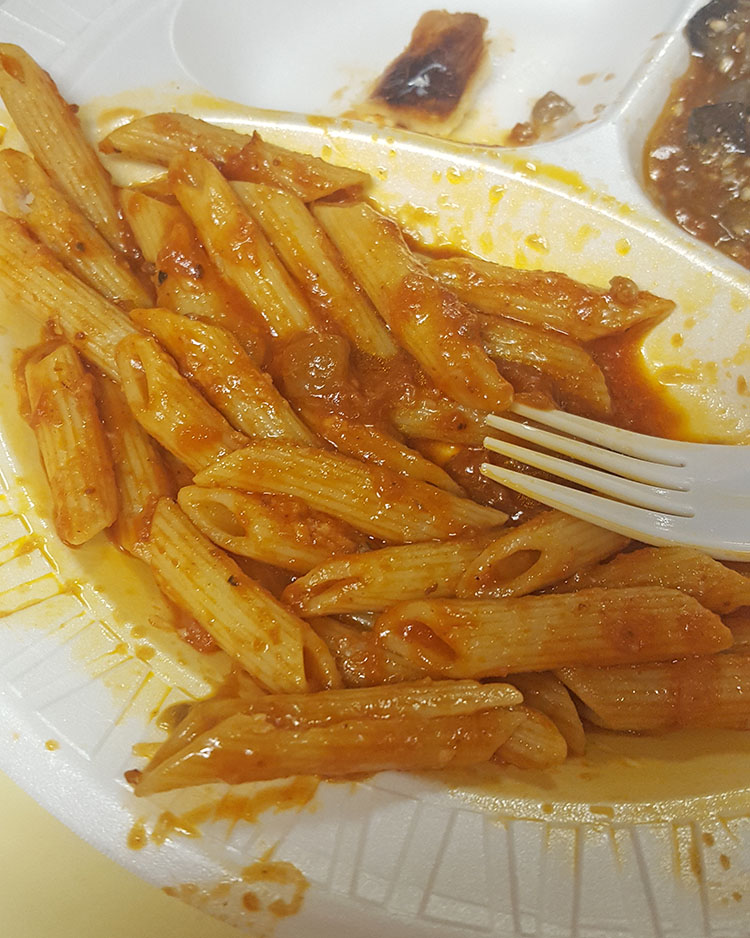 The pasta with homemade red sauce!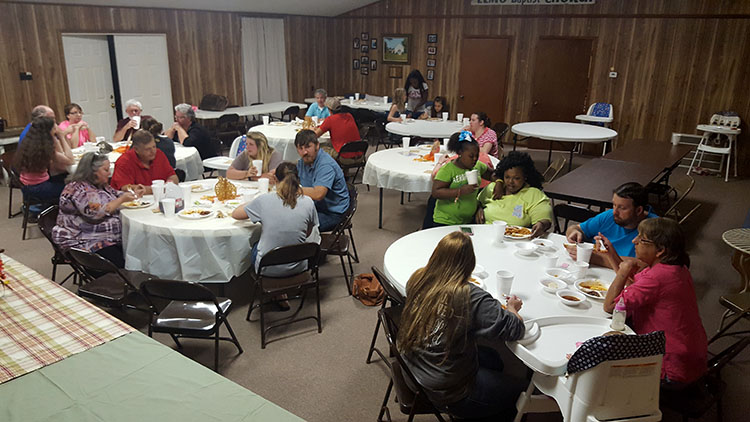 The crowd.. minus most of the kids who were in the backyard!  And that's it for Saturday 🙂