I'm almost done playing catch-up!  It's Write 31 Days – Day 17 (except I'm writing it on Day 18).  So we'll call it both!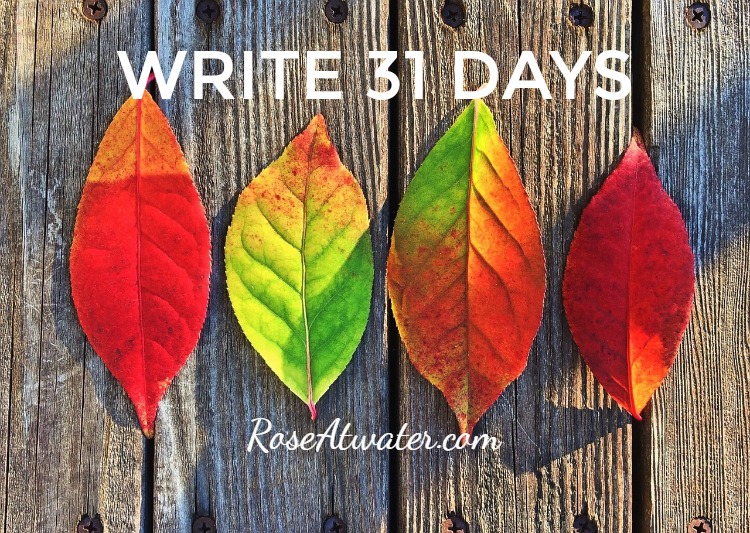 Yesterday was sort of a blur.  My husband worked his last night shift (getting off at 8am yesterday) and then came home and tried to stay awake as long as possible.  He didn't last long… by 10am he was out.
I spent the day do a little cleaning, but mostly resting.  I've been hit with a nasty sinus infection that has me feeling pretty yucky.  I think that combined with being worn out from the weekend and I just needed a day of recuperation.
Sadly, I wasn't able to rest all day.  Girl Scouts started back up for my daughter so we had to get dressed (oh the shame!) and go to town for a couple of hours for that.  She was so excited and had a lot of fun… I just tried to stay awake while waiting.. ha!
When I got home, I woke up the hubby, but we still didn't do anything productive.  We watched TV and did a whole lot of nothing.  I did drag myself up to make a pot of Chicken & Corn Chowder for supper, but that was the extent of my hard work for the day.
It takes Richy a few days to get his body back on a normal schedule, so we stayed up until around 2am catching up on things on our DVR and he watched some football.  And that was it… our super not-at-all exciting day.
Today was not much more impressive.  We pretty much laid around all day.  We all needed the rest.  If only I could remember to snap a picture or two of our lazy days 😉
Until tomorrow!