Write 31 Days – Day 19.  Today was a another blur of a day.  I'm still not feeling 100% and I had so much to do!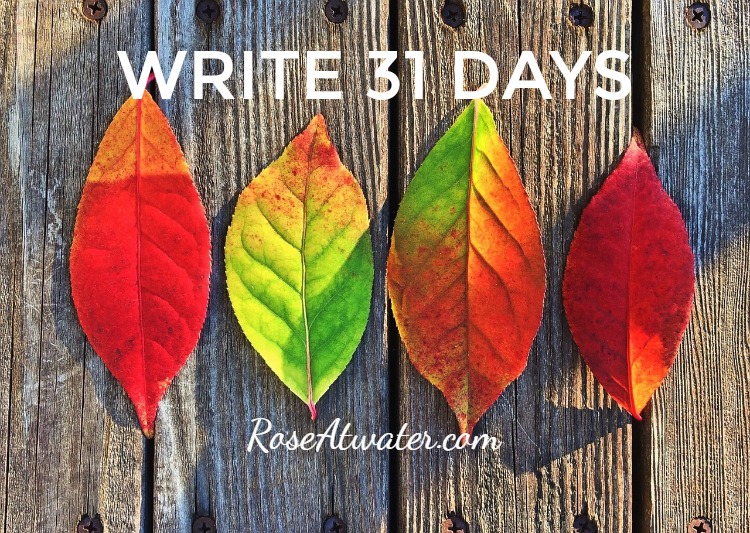 So tomorrow I have a dessert table for 250 people due.  This morning I got busy working on it … baking cake for cake pops, baking mini cupcakes, baking the cake for petit fours, making frosting, etc.  I got quite a bit of baking done, then I had to pause for Mommy stuff.
I also put a roast in the slow cooker for supper and made a grocery list.
SO… mommy stuff.  I had one kiddo who needed to go to the doctor (he has an abscess under his arm) and then all the kids had Cheer-Up this afternoon.  I made the most of the trip… we went to the doctor first, then an errand to the hardware store for my son and a stop by the library for my daughter.
Next it was off to tumbling at Cheer-Up.  I dropped off the kiddos then I went to the dollar store, grocery store, and pharmacy to pick up medicine… then back to Cheer-Up to wait for the kids.
As soon as I picked them up, it was back home and back to busy!  We worked for awhile, then went to church, came home and ate and got back to work again.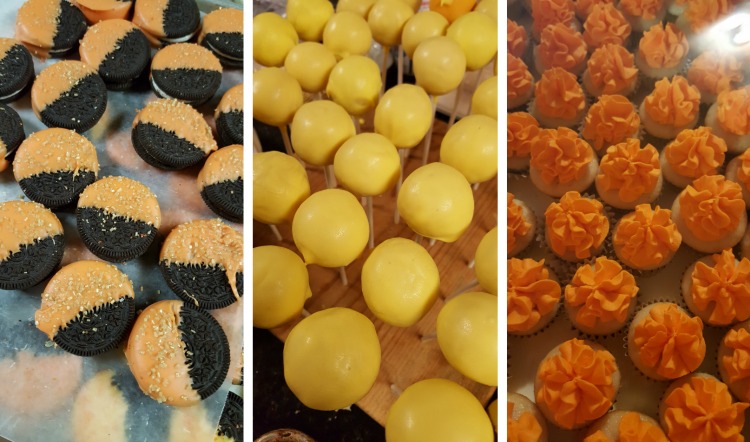 With the help of my kiddos, we made flower toppers, frosted almost 200 mini cupcakes, rolled and dipped 160+ cake pops, dipped 75 Oreos, baked and cut brownies into bite-size squares, then cleaned the kitchen to get back to it tomorrow.  Sorry about the pics – they were quickly snapped with my phone.
I'm exhausted  ya'll.  Bone tired.  And as I write this, it's nearly 2am.  The only reason I'm not already asleep is I needed to take a deep breath and let some of the caffeine I inhaled today wear off.  I also still need a shower (oops!).
So I'm off to get clean and get sleep.
Until tomorrow… if I can manage to find time to write 🙂