Write 31 Days – Day 22.  Gosh, I feel like a broken record sometimes.  Today was another fairly uneventful day here at the Atwater home.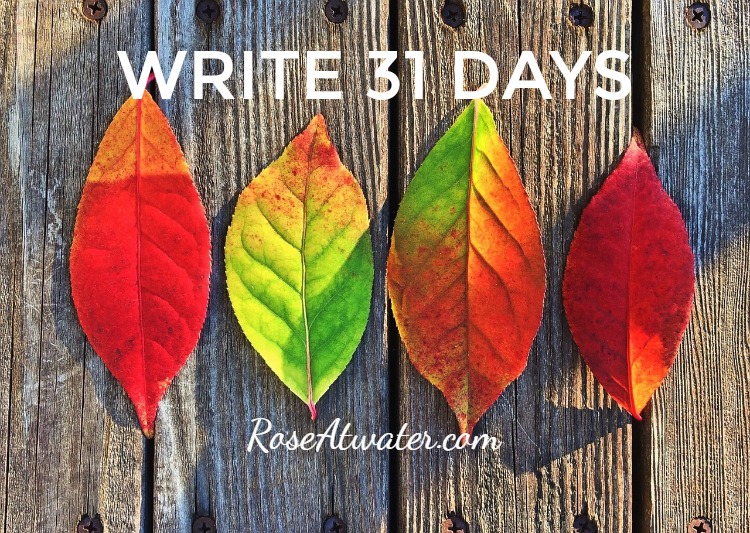 But I'll tell you about my day anyway – just so you can see how boring it can be sometimes.
Well, let me start with last night because it affected how my day started.  After I finally went to bed, I couldn't sleep.  For the third night in a row I had this insane itching on the lower half of my legs.   The first night it happened, I thought I had been bitten by mosquitoes so I didn't give it much thought.  I finally fell asleep and slept pretty good but it was just weird.
On the second night, not long after I hit the bed, the itching started again, but it was worse.  I knew it wasn't mosquito bites, but I couldn't think of anything it could be.  I have no allergies, I haven't taken any new medicines or used any new lotions or soaps, and there's no rash or anything visible on my legs.  OH, and our sheets are clean.   My husband is not itching at all and the itching is very specifically limited to below my knees.  It was just bizarre.  And it really interfered with my sleep this time.
So, last night… night three – more itching not long after I laid down.  (I'm going somewhere with this story – promise.)
I scratched and tossed and turned and rubbed lotion (thinking maybe dry skin?) and was just about to lose my mind around 2am when I decided to take a couple of Tylenol PM, and turn on a movie to fall asleep to.  I really didn't want another restless night.
The problem with Tylenol PM is this… after I take it (especially when I take TWO of them), I could literally sleep for 12-14 hours without turning over.  It knocks me OUT.  So taking it around 2am meant I could NOT wake up today.  I missed Sunday school altogether and barely made it to church on time.   Richy leaves early for church band practice and takes kids with him so it was just me and my youngest kiddo.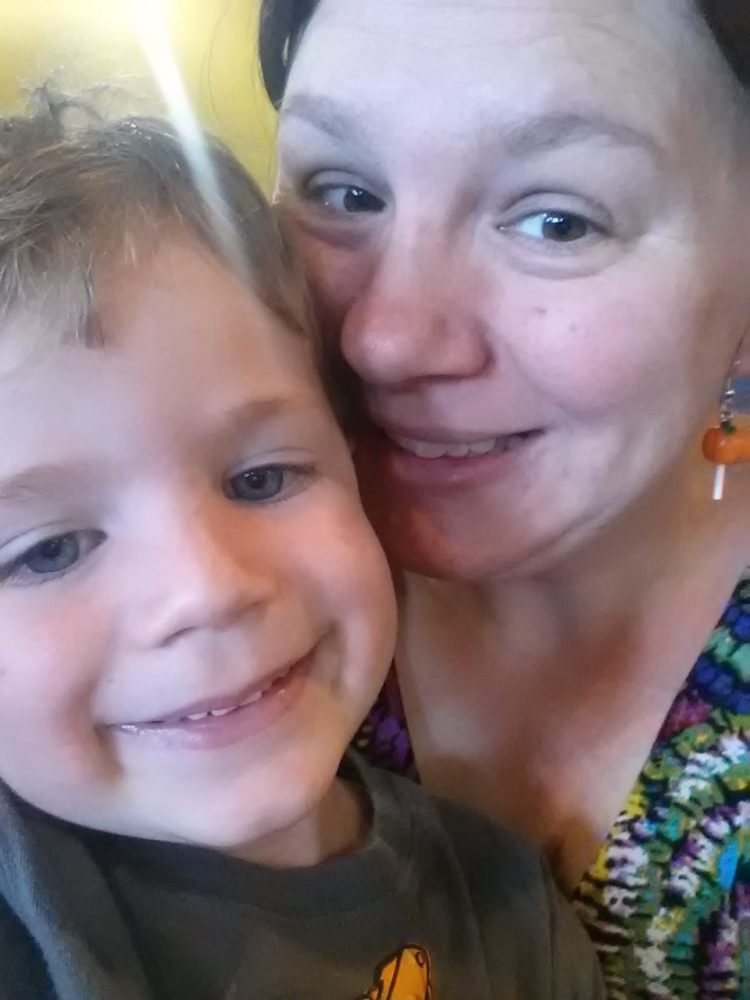 We did get there, but I felt like the whole service was a fog.  🙁  I've never been drunk in my whole life, but I always say I have a "hangover" after taking Tylenol PM.
(I should note, if I take only one pill, I still sleep well and I don't have the "hangover" effect, but it doesn't seem to help me quite as much and I really, really didn't want to wake up to the itching)
Anyway, so we left immediately after church (we usually hang out and chat with friends) and I came home, got back in my PJ pants and laid down.  I didn't sleep, but I did lay around all afternoon. The kids ate leftover pizza from last night for lunch, Richy watched football and I did a little blog work (very little – I could not focus!).
We went back to church this evening and  when it was over we again came straight home.   I had half a roast in the frig from supper a couple of nights ago so we chopped it up, made gravy and ate it over rice.  That meant using up leftovers and having a meal ready in 20 minutes.  Win-Win!!
The rest of the evening has been spent in my recliner watching football, choosing finalists for the WTTC Contest and other blog work.
And now… off to bed.  I'm just praying the itching doesn't start again the minute I lay down.
Has anyone ever heard of itching like this?  If it doesn't go away soon, I'll have to go see a doctor.